Worlds 2023: Community reacts to the LOUD draw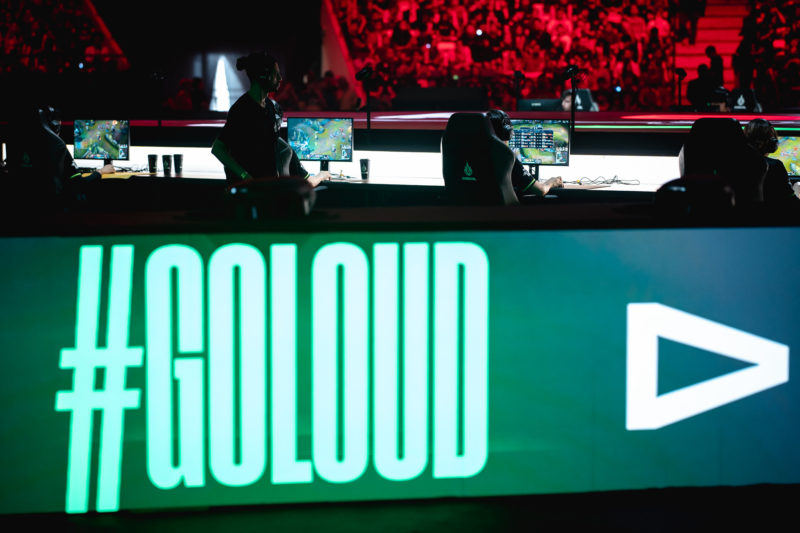 LOUD will face Marines in their first clash in the Worlds 2023 Entry Phase. The Brazilians were drawn in the bracket with the Vietnamese, the PSG Talon and also the Rainbow7.
On social media, the community reacted to the Brazilians' first clash and also the journey that the team will need to take in search of a place in the Swiss phase of the LoL world championship.
LOUD
MARINES CAN WAIT

— LOUD 🇧🇷 (@LOUDgg) September 10, 2023
Predictions:

Loud 2×0 GAM
Loud 2×1 PSG
Loud if classifies
Loud takes FNC and wins in an elder robbery
Loud loses to Gen.G
Loud recovers and wins against MAD
Loud qualifies and takes BiliBili
Loud 3-1 BiliBili
Loud na semi x JDG
Loud 3-0 seco on JDG
Loud x T1 final… https://t.co/2S245uatvn

— LOUD 🇧🇷 (@LOUDgg) September 10, 2023
Ericat
LOUD will face the Marines!

I BELIEVE IT SO MUCH!

— Eric Teixeira 🦊 (@ericat_lol) September 10, 2023
Island of Legends
Tin. Seriously, WATCH the MARINES games this year.. the guys are HORRIBLE bro. No kidding, that top… IS BIZARRE. Just WATCH their games.. there are MANY, MANY, MANY mistakes.. Morally, you can beat them VERY GOOD.. just WATCH

— Island of Legends 🏝️ (@ilhadaslendas) September 10, 2023
FINAL SUMMARY OF THE LOUD GIVEAWAY WORLDWIDE: just win 👍

— Island of Legends 🏝️ (@ilhadaslendas) September 10, 2023
Bruno Playhard, one of the owners of LOUD
Can someone explain to me the level of our worlds group in terms of cblol?

— LOUD Bruno PH (@brunoplayhard) September 10, 2023
Jean Ortega, one of the owners of LOUD
I died with a mlk saying that all teams are loud and we are Pain

— jeanzin (@loudgods) September 10, 2023
How was the final between paiN and LOUD at CBLOL 2023
For the third time in a row, paiN e LOUD they faced each other in the CBLOL grand final, and LOUD won again, this time by 3-1. The title was a historic milestone for the Esmeraldinos, who became the first team in Brazil to win the tournament three times in a row and tied with PaiN in the number of titles.
The championship also marked the players' individual achievements. Robo became the player with the most CBLOL titles, tied with brTT. During the press conference and also in an interview on stage, tinowns stated that LOUD is the best team Brazil has ever had. The CBLOL final had a peak of 329 thousand viewers.
Now, LOUD will represent Brazil at Worlds 2023, the LoL world championship, and has already confirmed that it will hold a bootcamp for the tournament. The draw for the Entry Phase takes place this Sunday (10) after the LEC 2023 grand final. Of all the teams classified for the LoL world championship, there is only one spot left, which will be decided between the 4th seed of the LEC and LCS.
Source: https://maisesports.com.br/worlds-2023-comunidade-reage-ao-sorteio-da-loud