Vinyl SODA Joker Doll from the Classic Batman Series 1966 (Cesar Romero) « Toy Blog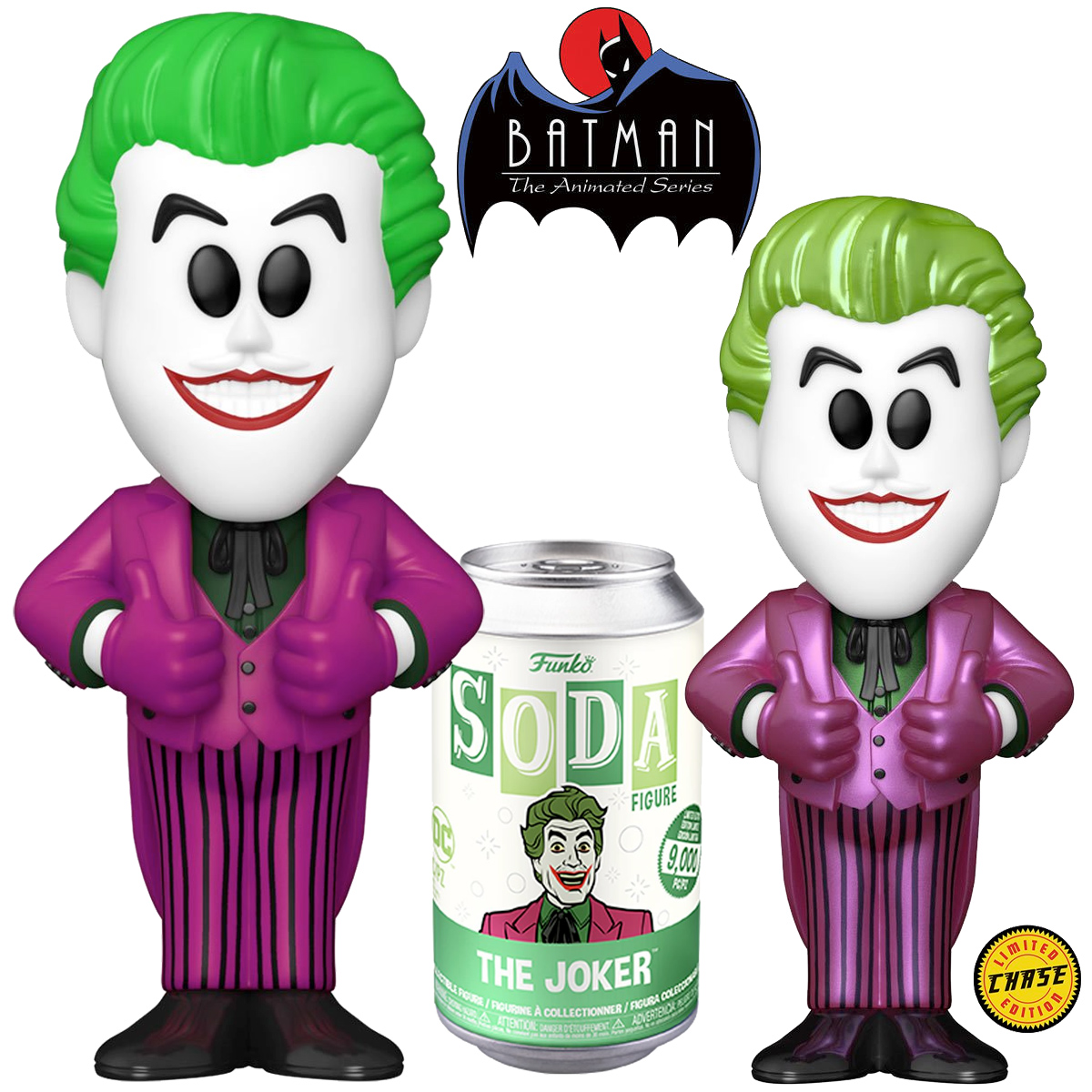 Funko pre-ordered a Vinyl SODA doll, inside a soda can, of the Joker inspired by the classic Batman 1966 television series, originally shown on the ABC network between 1966 and 1968.
The Joker Batman 1966 Vinyl Soda Figure captures the Gotham criminal in the show's over-the-top style with a burgundy tuxedo, striped pants, green hair and features inspired by actor Cesar Romero. The rare chase version, with a 1 in 6 chance, has a shiny metallic finish.
The doll measures 10.4 cm (4.1") tall, is limited to 9,000 units, is officially licensed and comes inside a Funko SODA soda can accompanied by a "POG Collector Card".
The Joker Batman 1966 Vinyl Soda Figure costs $14.99 for pre-orders from Entertainment Earth, which accepts orders from Brazil.
See more toys from the Joker and Batman 1966 series, plus other dolls and Vinyl SODA dolls here on the Toy Blog.
Via Funko.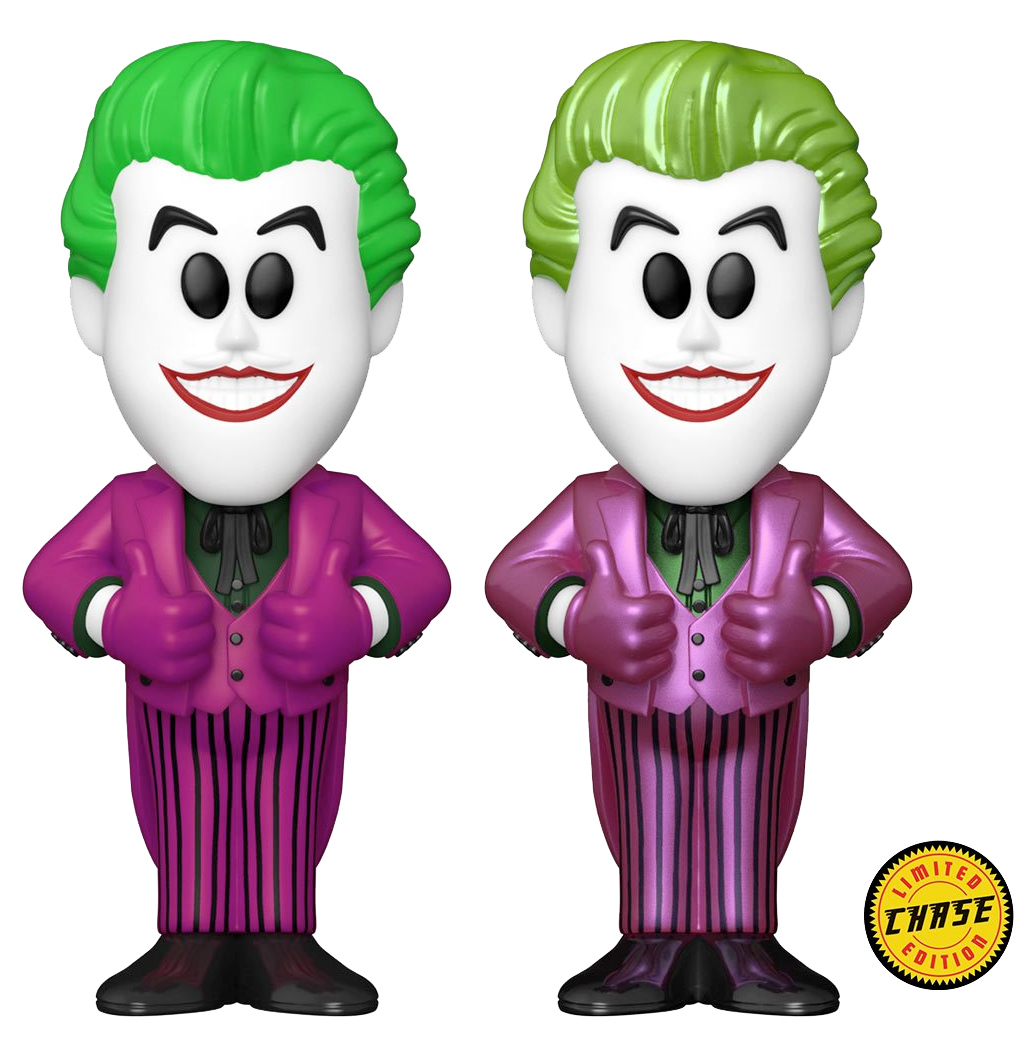 Source: https://blogdebrinquedo.com.br/2023/08/boneco-coringa-vinyl-soda-da-classica-serie-batman-1966-cesar-romero/