Vice Admiral Garp's "Transponder Snail" safe in Netflix's One Piece Series (Den Den Mushi) « Toy Blog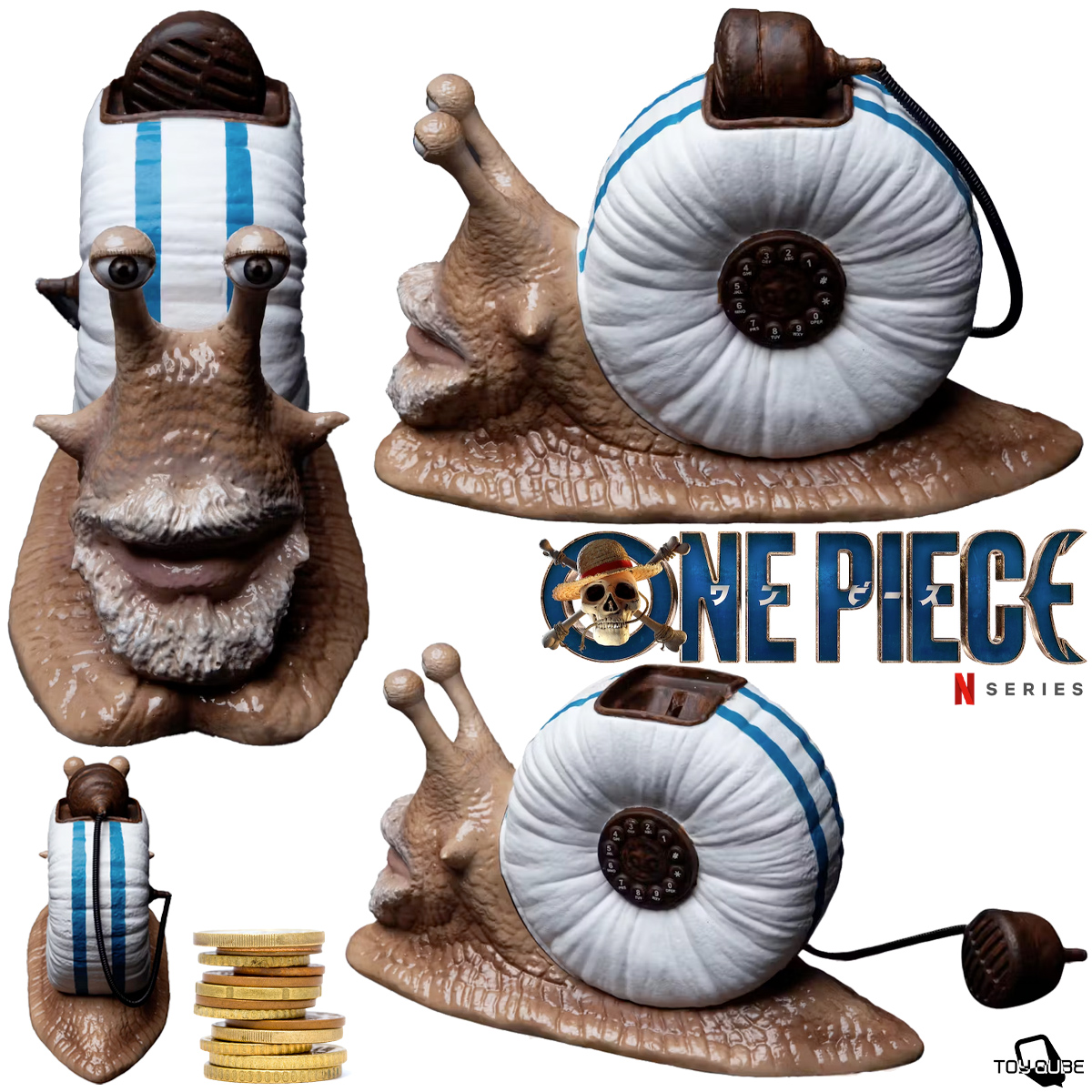 ToyQube, in partnership with Netflix, has put up for pre-order a fantastic vault from the new One Piece streaming series.
The One Piece x ToyQube Coin Bank Transponder Snail safe is shaped like the Den Den Mushi telepathic snail that Vice Admiral Garp uses to make calls. Equipped with mouthpieces, telepathic snails are essentially living, breathing, sticky phones. While speaking, each snail takes on the physical appearance and facial expressions of its user, from casual chatting to shouting.
The One Piece x ToyQube Coin Bank Snail Transponder replicates the details of Garp's snail from the live-action series, including the Navy-inspired white-and-blue striped shell and gray mustache and beard. It is not a functional communication device.
The safe is made from high-quality resin with detailed sculpting and painting and measures approximately 8 inches long by 3 inches wide and 5 inches tall. It is officially licensed and has a slot under the removable speaker to hold coins.
The One Piece x ToyQube Coin Bank Transponder Snail Coin Piggy Bank is $80 on Netflix Shop pre-order.
See more toys from the One Piece franchise and other vaults here on the Toy Blog.
Via Netflix.
Source: https://blogdebrinquedo.com.br/2023/10/cofre-transponder-snail-do-vice-almirante-garp-na-serie-one-piece-do-netflix-den-den-mushi/