VALORANT: PlayHard comments on the future of LOUD: "Conversations and proposals need to happen"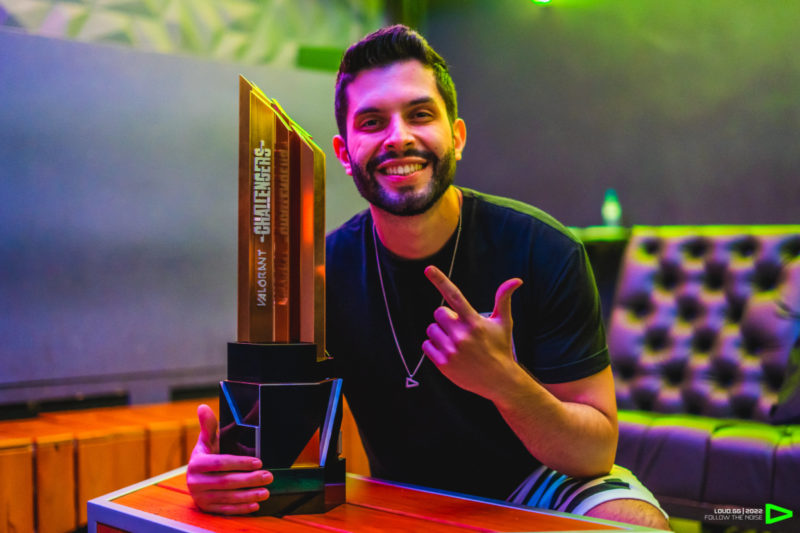 The CEO of LOUD, Bruno PlayHard, spoke about the status of the cast of VALUING on a live stream. Furthermore, he reacted to the Mais Esports interview with the global director of VALORANT, Leo Fariaand commented on the responses.
PlayHard talks LOUD's future in VALORANT
On the broadcast, PH was asked what the future of the VALORANT line-up will be. However, the founder of the organization expressed that the organizations still need to talk to understand the proposals for each lineup.
The transfer window period is happening and there is still no team with the released lineup. At least, the teams I'm in contact with don't know how the squads will look. Negotiations, conversations and proposals still need to happen. The VALORANT franchise is no mess.
PlayHard comments on VCT Americas schedule
In the interview with Leo Faria, Mais Esports asked Leo Faria about the overall VALORANT schedule. When reacting, PH affirmed the difficulty for the teams that failed to qualify for the international championships.
I don't think the franchises' first year was bad for Tier 1. Strange things happened, for example, the team that didn't qualify didn't play for six months. For an organization this is very bad because there was no game and you have to pay salaries, pay expenses. For LOUD, which managed to pass and reach the Champions League, it was good.
Lack of motivation for organizations to remain in Tier 2
Another point that generated great movement in the community was the director's speeches in relation to Tier 2 and the "Talent Development". PH made a comparison between the franchises of the LoL and VALORANT and wondered why the developer didn't bring the same model.
To develop talent? This gives an idea that the organizations will incubate the player for the franchise teams. In LoL, there is the Brazilian league, CBLOL, if you win, you can compete in international championships and also have the venue. What develops talent is the Academy, which people don't give much importance to. Why didn't they do the same in VALORANT? Tier 2 organizations invest, but it is taken anyway and that is very bad.
Finally, he explained that there is only one reason why organizations should stay in Challengers Brasil.
At this point, the only sense for organizations to remain in Tier 2 is to incubate the player and make a business model of having good players to sell to VCT Americas.
published in September 5, 2023
Source: https://maisesports.com.br/valorant-playhard-comenta-futuro-da-loud-conversas-e-propostas-precisam-acontecer