Smart toy specialist Ojo hits Kickstarter to fund four new learning games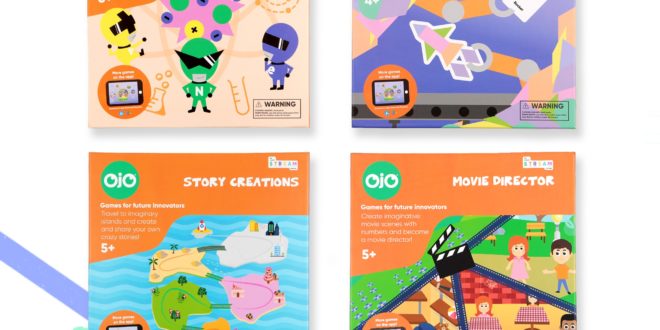 The smart toy specialist and STEM focused toy maker, Ojo, has taken to Kickstarter to crowdfund investment in a raft of four new games to "stimulate children's curiosity."
In a single campaign running until November 25 this year, Ojo is looking to secure new investment in a portfolio of games spanning topics such as the solar system and the impact of space waste, the world of robotics, palaeontology, and the human body.
The four titles – Space Rescuers, Robot Workshop, Dino Age Journey, and Food Battles are the latest in Ojo's ongoing mission to promote the core STREAM skills of science, technology, robotics, engineering, and mathematics in children's play.
The latest raft joins the already successful Which Way? Coding Board Game, inspired by the popular CBeebies series. The game aims to teach children key coding skills with the whole family, friends and classmates. Who can help Messy (from CBeebies TV show, Messy Goes to OKIDO) to visit all his friends across OKIDO first?
Ojo is currently looking to crowdfund a further £5,000 in investment via its Kickstarter project. The outfit has already secured just short of £1,500 with 20 days of campaigning remaining. The investment will help the firm take the latest tranche of games to market.
The four titles will join a robust portfolio from Ojo, that also features Story Creations, a fun family game based on Charades, to stimulate storytelling and creativity, or Shape Factory, a game that has players collaborate to build everyday items from geometrical shapes.
Meanwhile, kids can direct their own mini-movies and solve maths problems at the same time with the Movie Director Maths Board Game, or learn basic chemistry in a fun way with Atomic Force, by collecting Protons, Neutrons and Electrons to solve scientific challenges.