Tesco "scaling back" on toys and stationery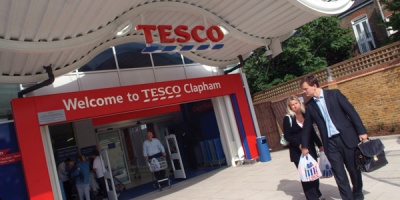 Categories will have less space in stores; supermarket says general merchandise has "held back sales in the UK".
UK grocer Tesco has announced it is "scaling back" on toys and stationery as it focuses more on food, clothing and health and beauty products.
It's also providing less space in stores to other non-food categories like consumer electronics and home products such as gardening, DIY and car accessory goods.
"We're actively withdrawing from non-food categories like consumer electronics," said Tesco chief executive Philip Clarke. "They're high value but low margin. By taking out those high-value low-margin sales, we'll still make more profit selling food and our business will be better for it.
"Our UK plan is all about food and related general merchandise.
"It's a wholesale change that we're making to the categories and to the space and it's going to take us quite a while to do. But we are very excited by some of the changes that we're beginning to see coming into new stores, into refits and of course into the ranges that we're putting together for autumn and winter and spring/summer 2014."
ToyNews has learnt that Tesco is making changes to its smaller stores first; later this year its larger stores will have space reallocated for non-food categories.
A Tesco spokesperson confirmed to ToyNews that the grocer is "scaling back" on toys and stationery.
The news comes following Tesco's first quarter 2013/14 interim management statement, which revealed like-for-like sales dipped one per cent during Q1.
Clarke added: "In April, we set out our approach for growth and returns for the Group, including a number of appropriate and realistic objectives for the years ahead and we have started the year on track, despite a continued difficult economic environment for consumers. This is notwithstanding our planned work on general merchandise, which has held back sales in the UK, and a small but discernible impact on frozen and chilled convenience food sales due to the customer response to equine DNA being detected in four products.
"Customer perceptions are improving across all aspects of the shopping trip in the UK, driven by continued progress on our plans to 'Build a Better Tesco' and our market-leading multichannel offer."