LEGO unveils sleek new packaging for adult-targeted builds, including its new Star Wars Buildable Model Helmets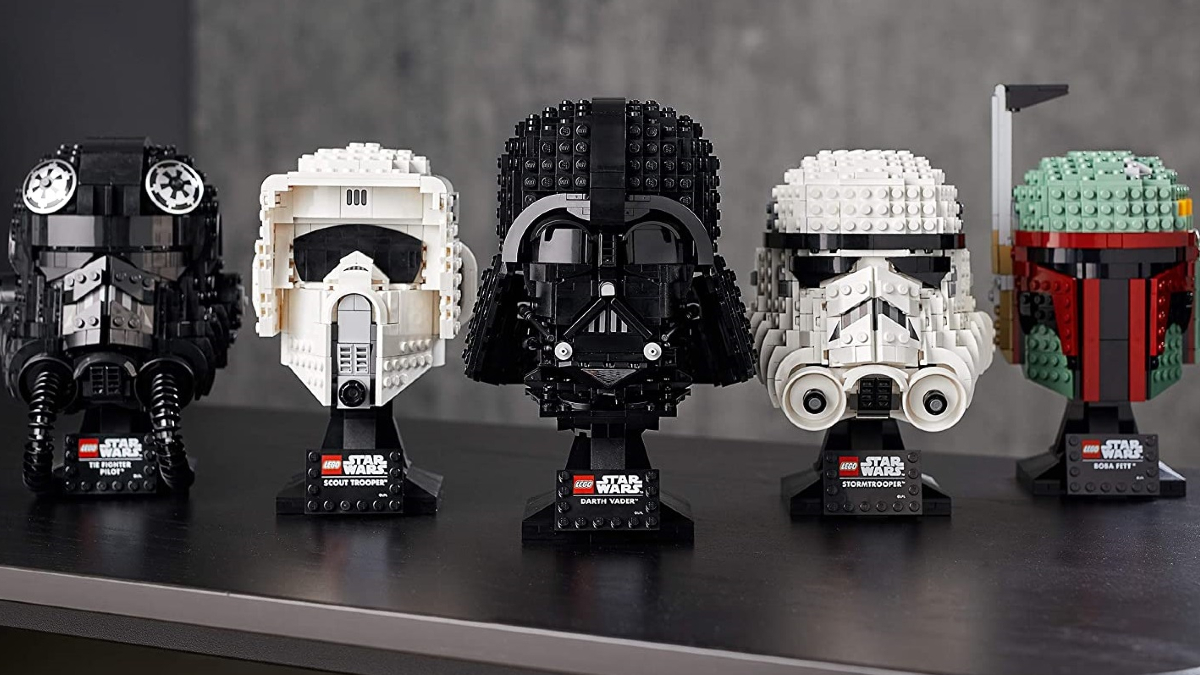 Would you get a look at those… above… in the picture. Now this; this is what the new adult-targeted LEGO packaging looks like. So just take my wallet now.
This little line-up is actually the newly announced LEGO Star Wars Buildable Model Helmets that arrives with the confirmation of a new packaging style for the plastic bricks older audience.
Described as a 'new stylish packaging designed to reflect the sophisticated nature of the creative process,' the new look has one target on its mind. And LEGO has gone on to confirm that packaging will span its entire adult-targeted collection.
This is its recently announced LEGO Creator Expert Old Trafford – Manchester United licensed kit.
In a press release, LEGO stated: All new products in the LEGO Group's ranges that appeal to adults will now feature the sleek, minimalistic new design across related packaging, building instructions, exclusive content and in-store and online store design.
"For generations, children and adults alike have used the LEGO System in Play to challenge themselves creatively and we have millions of adult fans around the world who inspire us day after day with their intricate creations," said Genevieve Capa Cruz, audience strategist at the LEGO Group.
"Our older fans often look for building challenges related to their passions or interests and many want to display models once they have completed the build. The new stylish packaging reflects the sophisticated LEGO build process to clearly differentiate our sets that appeal to adults from those that are loved by our younger fans.
"The design for different products will also use cues from our older fans' favourite films, sports, or hobbies to help them choose their next challenge and get them excited to proudly display their creations when complete."