Alpha Group will pull Screechers Wild toys from UK in Spin Master settlement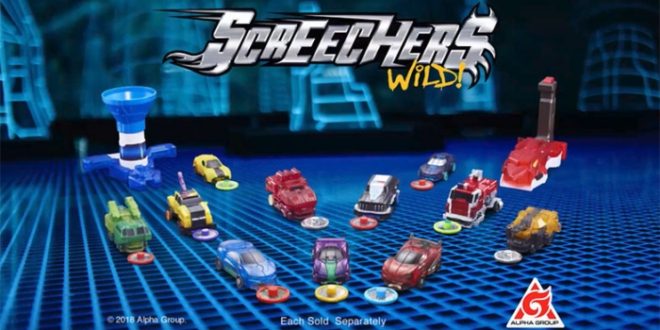 Alpha Group has agreed to cease to sale of a collection of Screechers Wild products in the UK, US and Canada as part of a settlement with Spin Master.
Last year, Spin Master alleged that the magnetic transformation feature in Alpha group's Screechers Wild toys infringed on its own patents covering its Bakugan toys.
Under the terms of a deal struck between the two, Alpha Group has agreed to stop selling its Screechers Wild toys in the three countries at the end of this month. According to a release from Spin Master, the agreement with the Chinese toy maker was reached amicably.
Spin Master's Bakugan toys were launched in 2007 in conjunction with a Japanese-Canadian anime series called Bakugan Battle Brawlers.
"We are very proud of the innovative technology behind the Bakugan products," said Chris Harrs, general counsel, Spin Master. "Spin Master has a history and reputation for enforcing our intellectual property and we will continue to vigorously protect our rights where necessary."
Spin Master currently has outstanding lawsuits filed against Mattel in Canada, the US and Mexico alleging that Mattel's Mecard toys infringe on patents related to Bakugan toys.