Jazwares acquires Kellytoy and strengthens position in plush market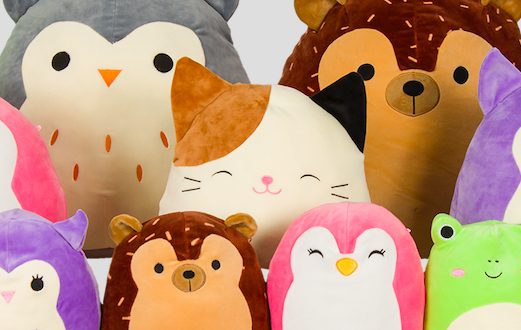 Jazwares has acquired a majority stake in Kelly Toys Holdings and Kelly Amusement Holdings, the award-winning manufacturer of plush toys in the US, in a move that will strengthen Jazwares' position in the respective market.
Kellytoys is headquartered in Los Angeles, California. The move will see Jonathan Kelly serve as co-president of Kellytoy, working alongside Laura Zebersky, co-president of Kellytoy and chief commercial officer of Jazwares.
Judd Zebersky, chief executive officer and president of Jazwares, commented: "Kellytoy has established a strong position and a proven expertise in the plush toy market through a range of proprietary brands, including its best-selling Squishmallows line.
"In February 2019, we entered into a strategic partnership with Kellytoy to reinvigorate and expand distribution of Jazwares' Russ Berrie brand, which we acquired in 2018. After working successfully together for over one year, we believe it is time to integrate and expand our partnership with Kellytoy, which will allow both companies to more fully leverage their strengths, positioning the combined entity as a leading supplier in the global plush market."
Jonathan Kelly, co-president of Kellytoy, stated: "We are thrilled to be joining Jazwares and the Alleghany Capital family of companies. I have known and respected the management team at Jazwares for a long time and believe that after years of building the company, Kellytoy's logical next stage of growth is through a partnership with a larger, yet very nimble, global platform such as Jazwares.
"We are confident that our combined talents and the synergies that will result from this transaction will benefit both companies."
David Van Geyzel, president and chief executive officer of Alleghany Capital, added: "This acquisition is representative of the development of Jazwares into a leading toy industry platform where talented executives and their teams are able to maintain their entrepreneurial mindset and creativity, while leveraging the scale and relationships of a global toy company with the long-term financial backing of Alleghany Capital.
"We are excited about the opportunities that will emerge from this transaction and are committed to supporting Jazwares' and Kellytoy's employees both through this difficult period in world history and in the recovery that will follow."