French toymakers sign agreement to rid industry of gender stereotyping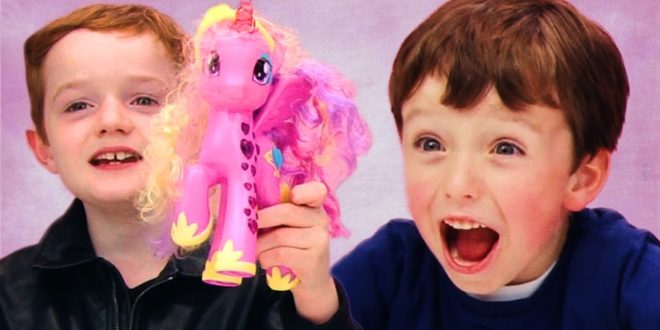 Toymakers in France have drawn up a charter to rid toys and games of gender stereotypes, that the government has blamed for keeping girls from pursuing careers in maths, science and other STEM focused subjects.
The charter for a 'balanced representation (of gender) in toys' was signed by the French government, the French Federation of Toys and Childcare Industries, and the association of toy manufacturers.
The charter was drawn up to counter what the junior economy minister Agnes Pannier-Runacher described as the projection of insidious messaging from many toys that discouraged girls from subjects such as engineering and computer coding.
"There are toys for girls that are generally very pink and generally very focused on domestic life, whereas toys for boys are generally themed around construction, space travel and science and technology," Pannier-Runacher told the French broadcaster, RTL.
It's reported that in France today, ten per cent of coders are women, while according to the national research centre, the CNRS, women made up just 38 per cent of researchers in 2017.
"If you go into a shop to buy a toy for your young niece or nephew, the first question is: 'is it for a girl or a boy?' And not' do they like to play outside? Do they like to play construction games? Do they like to play at taking care of a baby?" she Pannier-Runacher added.
She added that the movement will bring with it training for toyshop workers, so they can learn that "what is important is the potential of the child and what they love," that "a baby in the arms of a small boy or a Meccano in the arms of a girl is also good."
The move in France has prompted response within Europe as the Dutch education minister, Ingrid van Engelshoven, backed the initiative, calling on toymakers to 'examine carefully what they create, in an attempt to end gender-stereotyping in the toy industry.'
Van Engelshoven has also complained of advertising showing girls in the kitchen while boys take on tough jobs.
This all lands in what has been a big week for the topic of gender representation in the toy space, following the launch just two days of Mattel's new, gender-inclusive fashion doll line, Creatable World.
In Creatable World, dolls do not conform to any gender stereotype, and in fact, children can style their dolls with long or short hair, dress them in skirts, trousers, or both. The move has been made as Mattel aligns itself with modern sensibilities around gender identity.
"Toys are a reflection of culture and as the world continues to celebrate the positive impact of inclusivity, we felt it was time to create a doll line free of labels," said Kim Culmone, senior vice president of Mattel Fashion Doll Design.
"Through research, we heard that kids don't want their toys dictated by gender norms. This line allows all kids to express themselves freely which is why it resonates so strongly with them. We're hopeful Creatable World will encourage people to think broadly about how kids can benefit from doll play."