Diving into Labyrinths in Tabletop RPG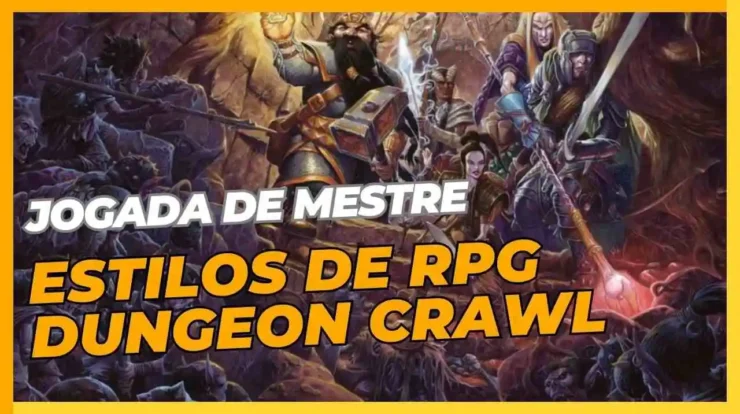 Dungeon Crawl: Diving into Labyrinths in Tabletop RPG
In the vast world of tabletop RPGs, Dungeon Crawl holds a special place in many gamers' hearts.
So in this exploration, we'll not only define what the style is, but we'll also dive into its roots, its evolution, and ultimately, how you can incorporate it into your own sessions.
Oh, and don't forget to listen to the podcast on the subject.
Origins and Evolution of Dungeon Crawl
The central concept of this style of game is dungeon exploration.
Indeed, these dungeons are full of adversaries, riddles and treasures.
Originating in the early days of Dungeons & Dragons, this practice has found many fans. However, it was not trapped in time.
Currently, it is not just restricted to dungeons, but has expanded to varied environments.
Dungeon Crawl Key Elements
A real Dungeon Crawl is filled with key elements. Firstly, we have the dungeon itself. Then the challenging riddles.
And finally, the creatures that inhabit these places.
In this context, strategy is vital. Furthermore, the GM must be able to create an engaging atmosphere, making players feel immersed in the narrative.
The Magic Behind the Dungeons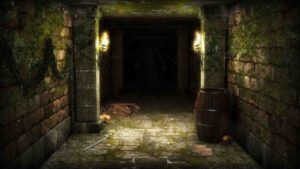 Each dungeon is unique and in some ways lives and breathes. To illustrate, imagine a dungeon as a character with stories and secrets.
As a master, your mission is to bring it to life. This may involve creating creative traps or striking adversaries.
On the other hand, the dungeon can be a puzzle in itself, defying players' logic and expectations.
Creating Your Own Dungeon Crawl Adventure
If you want to try Dungeon Crawl in your sessions, here are some valuable tips. First, create vibrant environments.
Secondly, surprise your players with unusual enemies and puzzles. And last but not least, reward exploration.
This will ensure that every risk has a reward, motivating players to take on challenges.
The Call from the Deep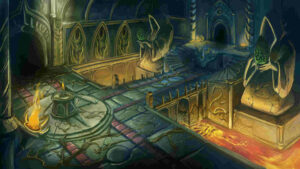 In short, the Dungeon Crawling style is a celebration of tabletop RPG adventure and exploration. So for those looking for challenges and epic stories, it's the way to go.
So, get ready for unforgettable adventures, full of challenges, treasures and, of course, lots of fun.
To conclude, if you are passionate about tabletop RPGs, I recommend listening to the episode about "Dungeon Crawl" on the Caixinha Quântica podcast. It will certainly be a valuable addition to your repertoire of RPG knowledge.
Podcast: Play in new window | Download (Duration: 56:39 — 103.7MB) | Embed
Subscribe: Email | | More
Source: https://www.caixinhaquantica.com.br/dungeon-crawl-mergulhando-em-masmorras/