Denji, the Chainsaw Man and Pochita « Toy Blog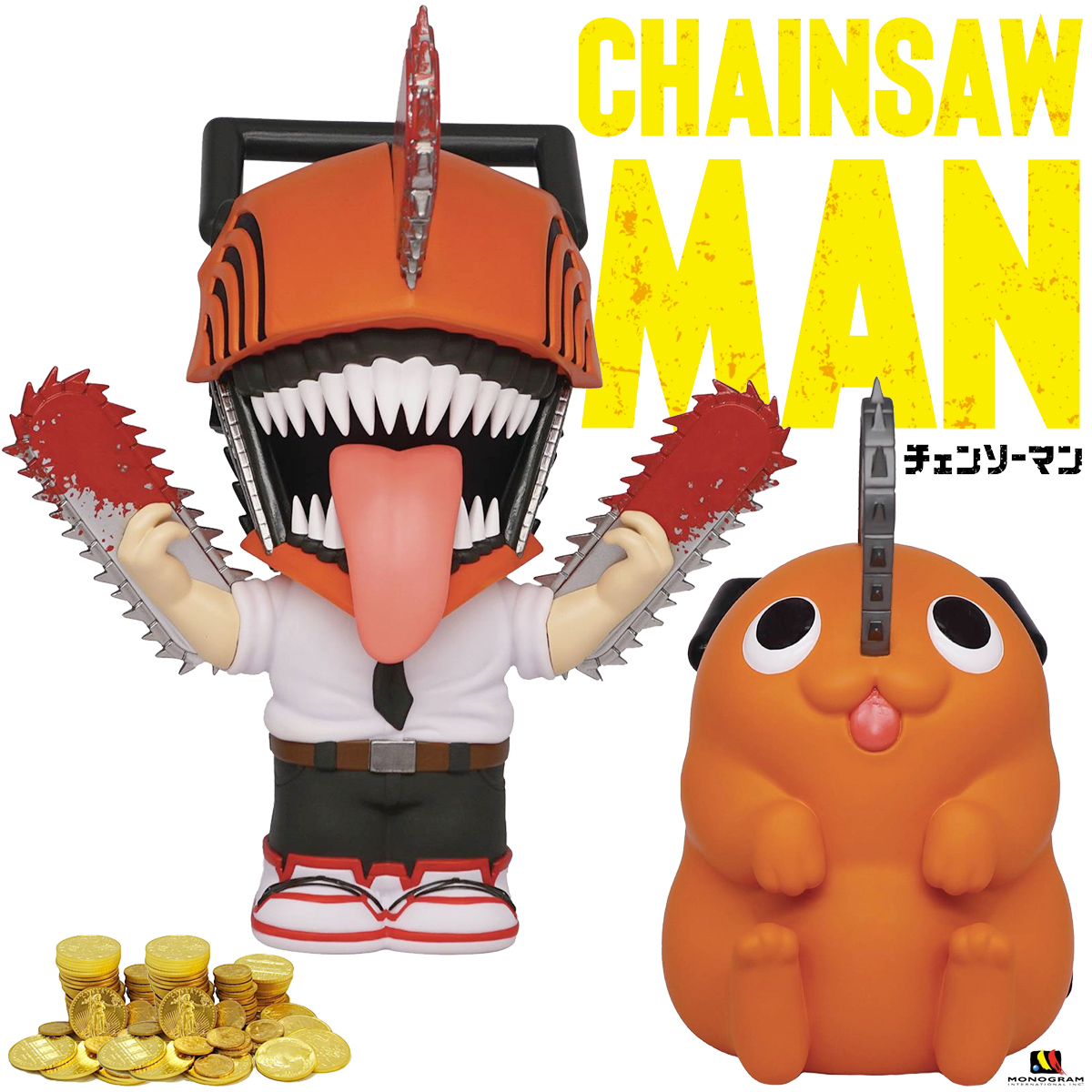 Monogram International has put up for pre-sale two PVC Figural Bank coin safes from the anime Chainsaw Man, based on the manga series by Tatsuki Fujimoto.
The Denji Chainsaw Man Figural Bank safe is in the shape of the chainsaw man himself, young Denji, with saw arms and a chainsaw head with sharp teeth and a huge tongue sticking out of his mouth.
And the Pochita Chainsaw Man Figural Bank piggy bank in the shape of a demon dog with an orange body, chainsaw snout and black handle.
The piggy banks are made from PVC plastic, have been officially licensed and measure approximately 20.3 cm (8″) tall. Each safe has a slot on the back to insert coins and a plastic stopper on the base to remove them.
Each Chainsaw Man Figural Banks coin safe costs US$29.99 on pre-order from BigBadToyStore, which accepts orders from Brazil.
See more toys from the Chainsaw Man series and other anime and manga vaults here on the Toy Blog.
Via Previews World.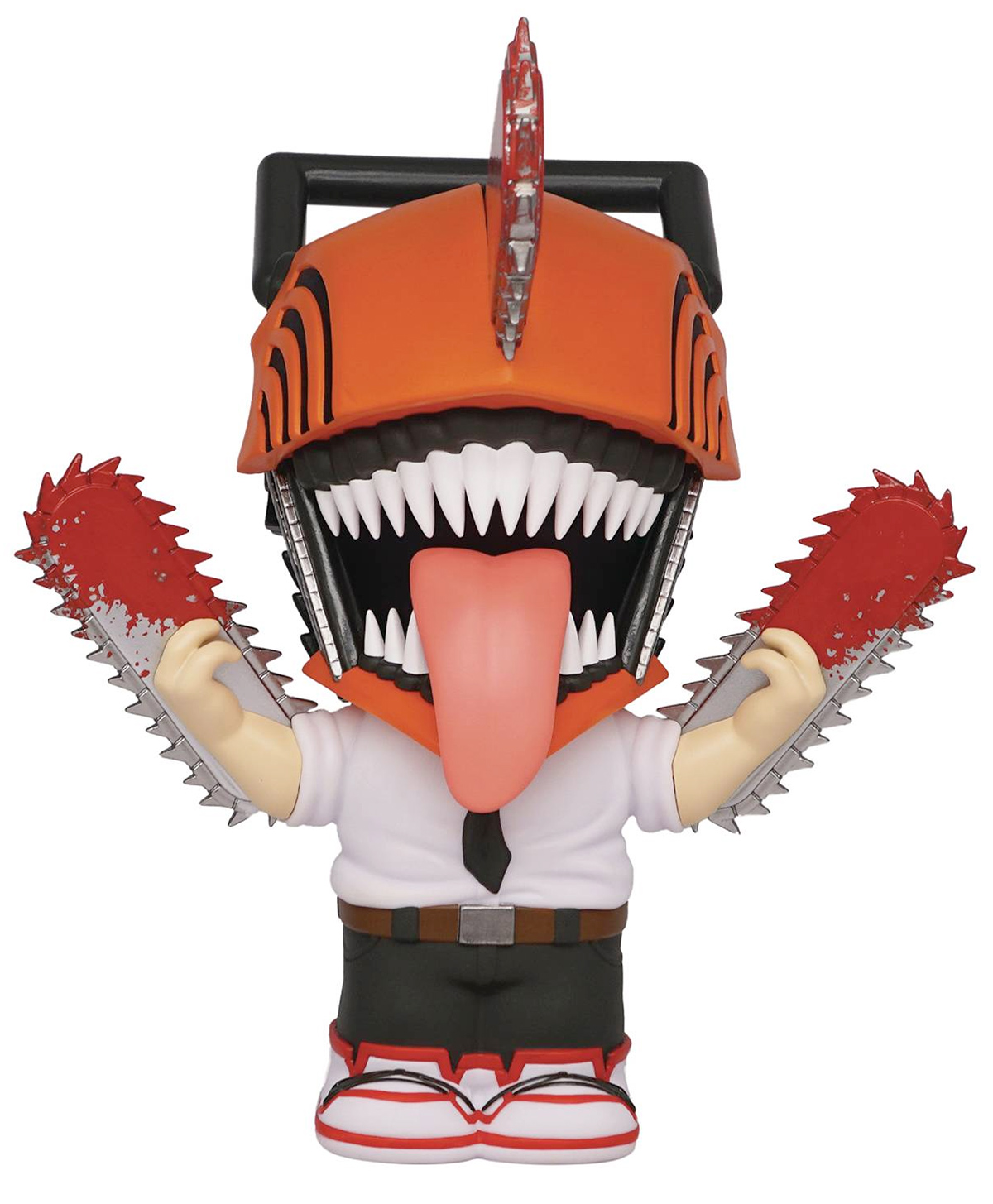 Source: https://blogdebrinquedo.com.br/2023/10/cofres-chainsaw-man-pvc-figural-banks-denji-o-homem-motosserra-e-pochita/