CS2: Player is unfairly banned and loses more than R$500,000 in skins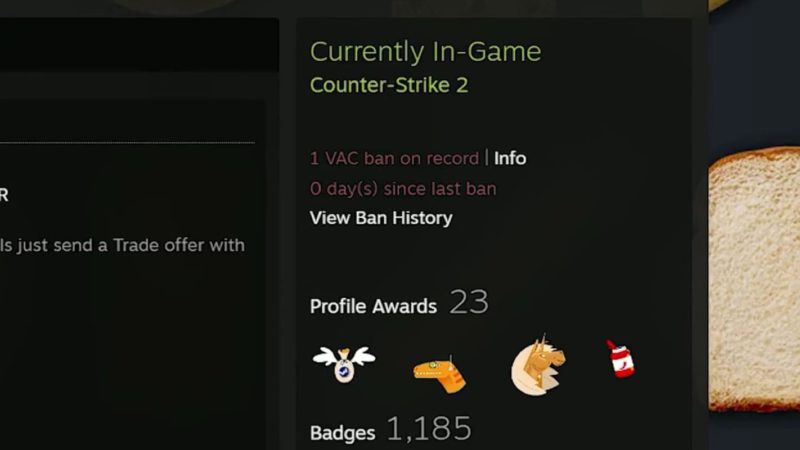 A player from CS2 had unwanted problems. He was banned and lost, for now, around R$506,000 worth of items in his inventory. And the reason? The player used AMD's new feature, the "Anti-Lag/+"which changes game files.
On his profile on X, formerly Twitter, the user Neon published a short video showing the ban in the middle of the match. The companions joked that it was VAC ban when they still didn't know what had happened, but Neon went onto Steam and confirmed the punishment.
so i just got randomly vac banned mid game?

Hello? @CounterStrike @valvesoftware

– never cheated in my live (obviously)

Pretty sure it is because of "Anti-Lag+" from @amdradeon as many people seem to be getting false positives there.@f_kasi13 hes my witness! 🤓 pic.twitter.com/Z8TZRWwluL

— Neon – BUYING SKINS! 💸 (@keks_neon) October 13, 2023
In the publication, he stated that he was certain that the VAC ban came unfairly due to the "Anti-Lag/+" feature, which arrived in a new AMD driver update. On Friday (13), the Valve published a warning on social media that the functionality could lead to a ban. However, the developer also said that after the hardware manufacturer updates, it will remove the punishments.
published in October 15, 2023
Source: https://maisesports.com.br/cs2-jogador-e-banido-injustamente-e-perde-mais-de-r-500-mil-em-skins