PS5 Slim is officially announced by Sony! Get to know the console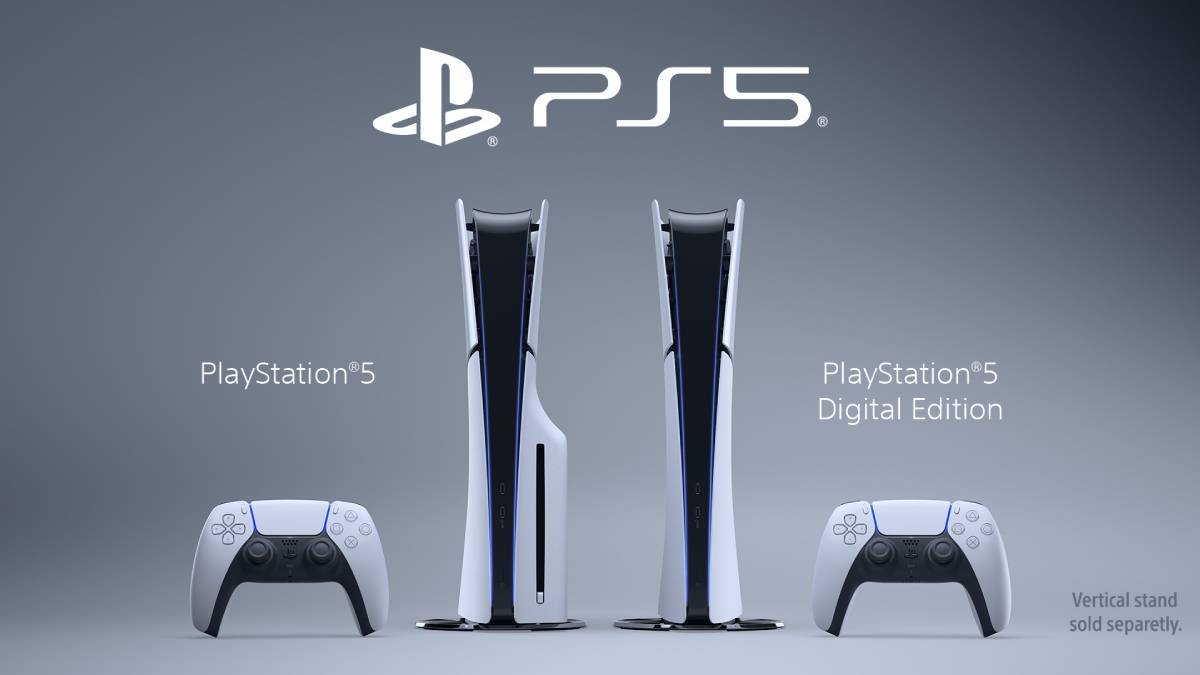 Sony has just officially announced the PS5 Slim. The console will be released in November by the company, serving as a revision to the currently sold models of the console.
Bringing a renewed look, the console arrives in two versions and has the great news the removable disk reader. While the power of the device is the same, the new look is smaller: the PS5 with disc now weighs 3.2 kg, while the all-digital version is 2.6 kg.
According to the Japanese company, the PS5 Slim has 30% less volume than the original version of the console. Furthermore, the weight is 18% less in the disc version and 24% less in the digital version.
Both models now come with four side covers, with the upper parts long glossy finish. The bottom part has a matte look, following the current PS5 standard.
Removable digital reader
The new PS5 design is made for users to achieve Easily insert the removable disc player. Thus, whoever purchases the PS5 Slim can later purchase a separate disc reader and install it on the console.
When placing the disc player, you only need to change the cover at the bottom of the console, placing the model that includes an opening to insert the disc. That is, at the end of the day, the PS5 Slim serves more as a design overhaul than a major re-release of the console.
"The same technological features that make PS5 the best for gaming are packed into a smaller form factor, along with an attachable Ultra HD Blu-ray Disc drive and a 1TB SSD for more internal storage," Sony describes.
Price and release date
The PlayStation 5 Slim will be launched by Sony in November, without a set date. According to the company, international distribution will take place in the coming months, replacing the model currently sold. "Once stock of the current PS5 model runs out, the new PS5 will become the only model available."
As the product is just a design revision, the prices of the PS5 and PS5 Digital remain the same internationally. The difference is that now Sony also sells the disc player separately. The console also has a new stand, which will be sold separately.
PS5 with disc player included: US$499.99;
PS5 Digital Edition: US$ 449,99;
Separate disc player: $74.99;
New base for the PS5 to stand on: US$29.99.
Official prices for the PS5 Slim and its new disc player have not been released in Brazil. However, considering international standards, console values ​​should remain the same in the country.
Source: https://www.tecmundo.com.br/voxel/272568-ps5-slim-oficialmente-anunciado-sony-conheca-console.htm