YWow Brands partners with Hasbro to launch Mini Puzzles versions of classic family games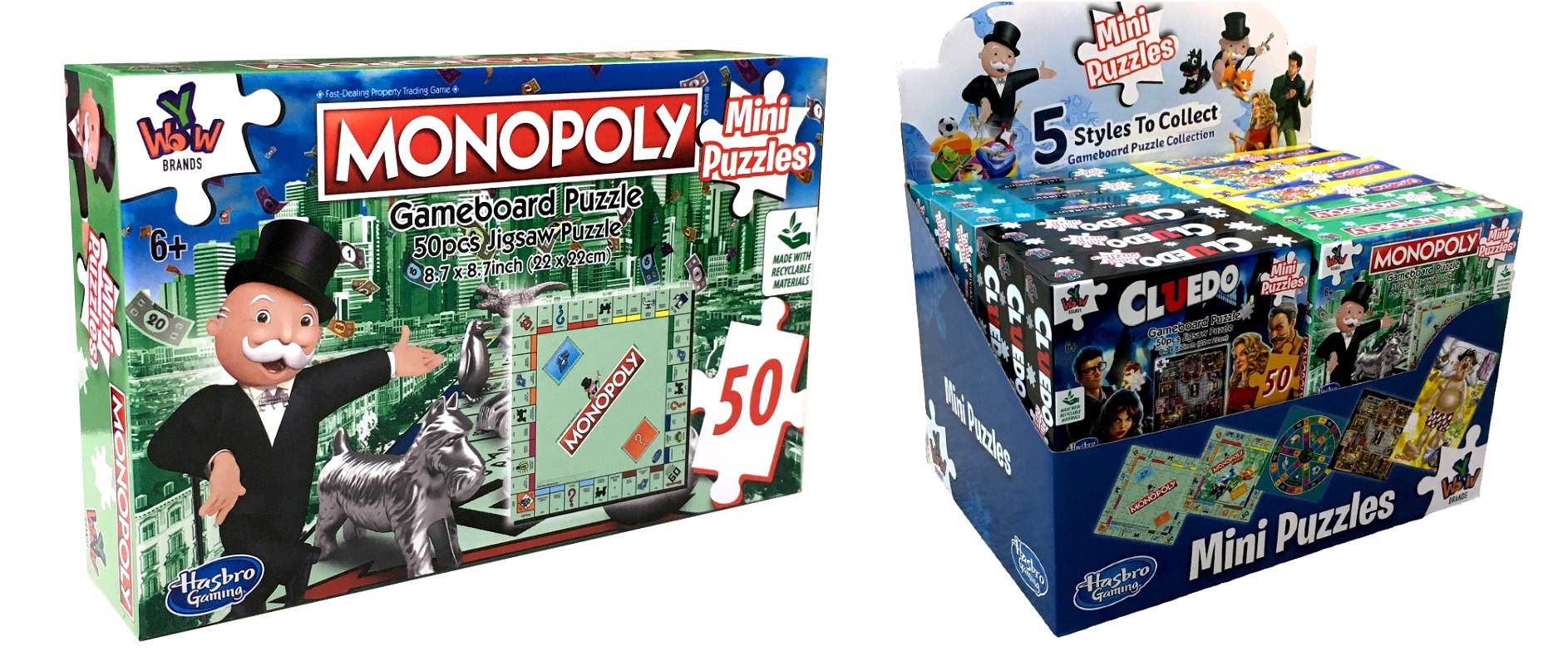 YWow Brands, a toy company specialising in novelty puzzles and games, has landed a new partnership with Hasbro to develop an assortment of five collectable Mini Puzzles based on its popular Hasbro Gaming titles.
Monopoly, Monopoly Junior, Cluedo, Operation, and Trivial Pursuit all feature in the new range of Mini Puzzles, each designed to resemble a miniature version of the iconic games, enabling gaming fans across the world to experience their favourite titles in a new way.
YWow Brands has quickly become a recognisable name in the Mini and Supersized licensed puzzles arena, and today boasts a range of global licensing partners across its portfolio. YWow products are currently being shipped to more than 40 markets around the world and are sold in various toy and department stores.
"Some Mini Puzzles are highly sought after in the puzzle market and are catching the attention of internet users due to their massive viral potential. YWOW is revolutionizing the puzzle industry, opening doors to endless possibilities by combining popular brands with puzzles, 'puzzlizing' any brand or product loved by all ages," read a statement from the company.
YWow's collaboration with Hasbro aims to 'bring home the fun for all families and all children, globally'.
The 24-piece puzzles will be available in most major markets as unique collectibles starting this year.