X-Men Giant-Size 1975, Captain America, The Infinity Gauntlet 1991 and Ghost Rider 1990 (Surreal Entertainment) « Toy Blog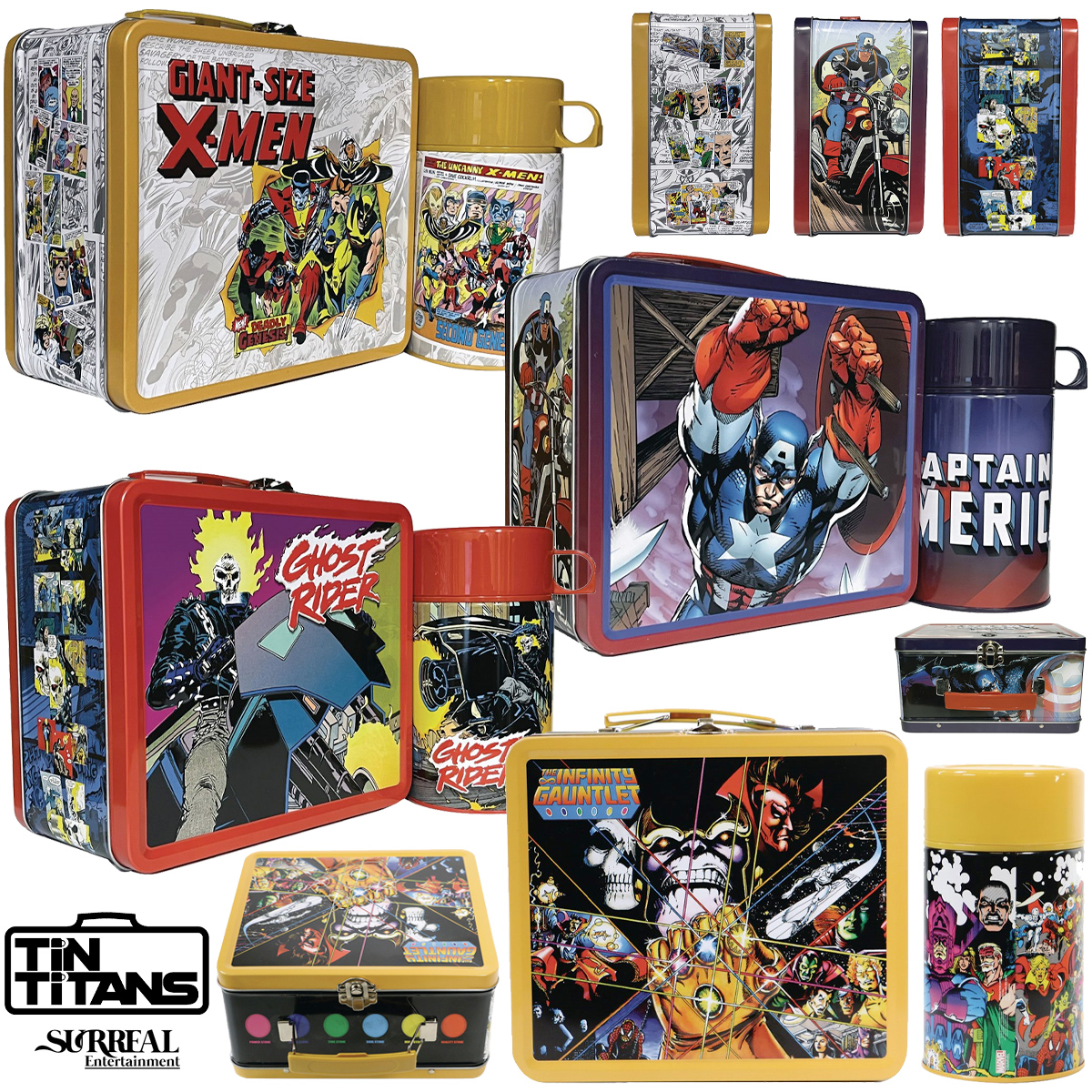 Surreal Entertainment has put up for pre-sale 4 new Marvel lunch boxes from its Tin Titans line accompanied by thermos bottles, exclusive to Previews World and inspired by Marvel Comics comic books.
The Marvel Tin Titans Lunch Boxes with Thermos – Previews Exclusive collection has 4 lunch boxes made of high-quality metal with embossed lids, elaborate illustrations and limited editions of 2,500 sets of each model. Each Marvel lunch box measures 19.7 cm by 17 cm by 10.2 cm and each themed thermos holds 295 ml of drink or soup.
The X-Men Giant-Size on the sides and includes mutants such as Colossus, Storm, Wolverine and Nightcrawler among others. The Captain America Tin Titans Lunch Box with Thermos captures Captain America with the US flag on the lid and in an action pose on the other side with illustrations of the superhero on a motorcycle on the side.
The Infinity Gauntlet Tin Titans Lunch Box with Thermos lunch box copies on the lid the incredible cover of the TPB magazine The Infinity Gauntlet from 1991, written by Jim Starlin and illustrated by George Perez and Ron Lim, with the Infinity Gauntlet highlighted and on the bottle the infamous moment where Thanos snaps his finger.
And finally, the Ghost Rider 90s Tin Titans Lunch Box with Thermos with Danny Ketch as Ghost Rider in illustrations from the comic book Ghost Rider (1990) #1.
Each Marvel Tin Titans Lunch Boxes with Thermos – Previews Exclusive lunch box costs US$24.99 on pre-order from Entertainment Earth, which accepts orders from Brazil.
See other incredible lunch boxes here on the Toy Blog.
Via Previews World.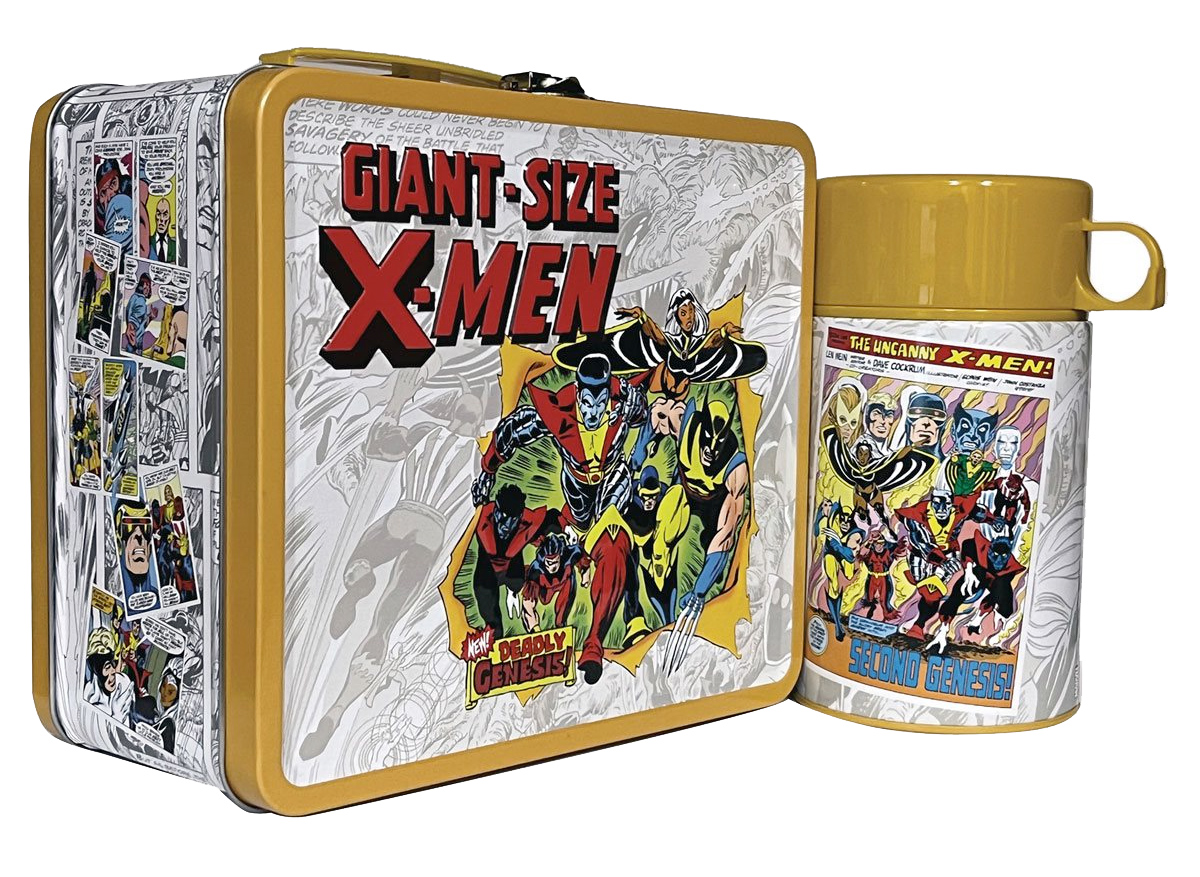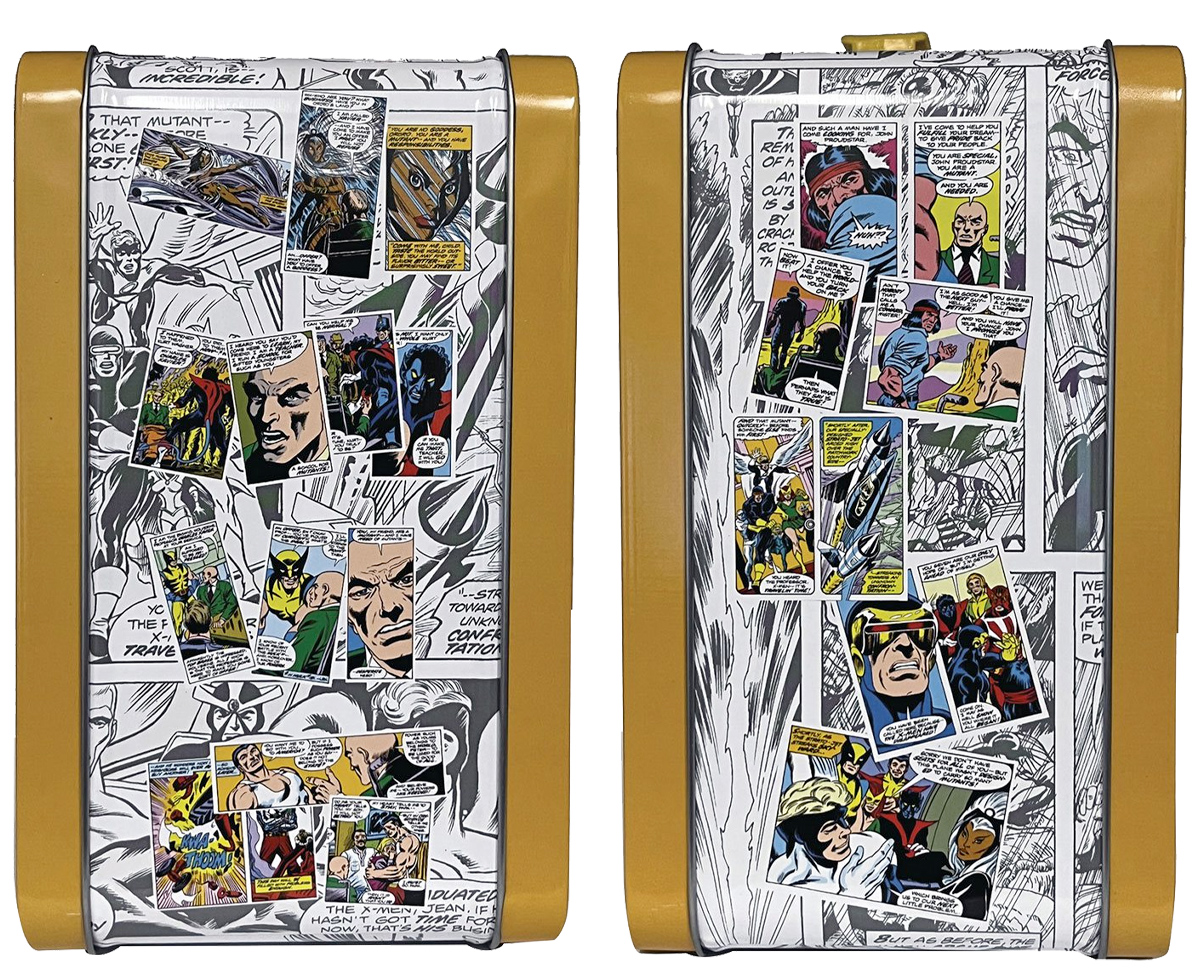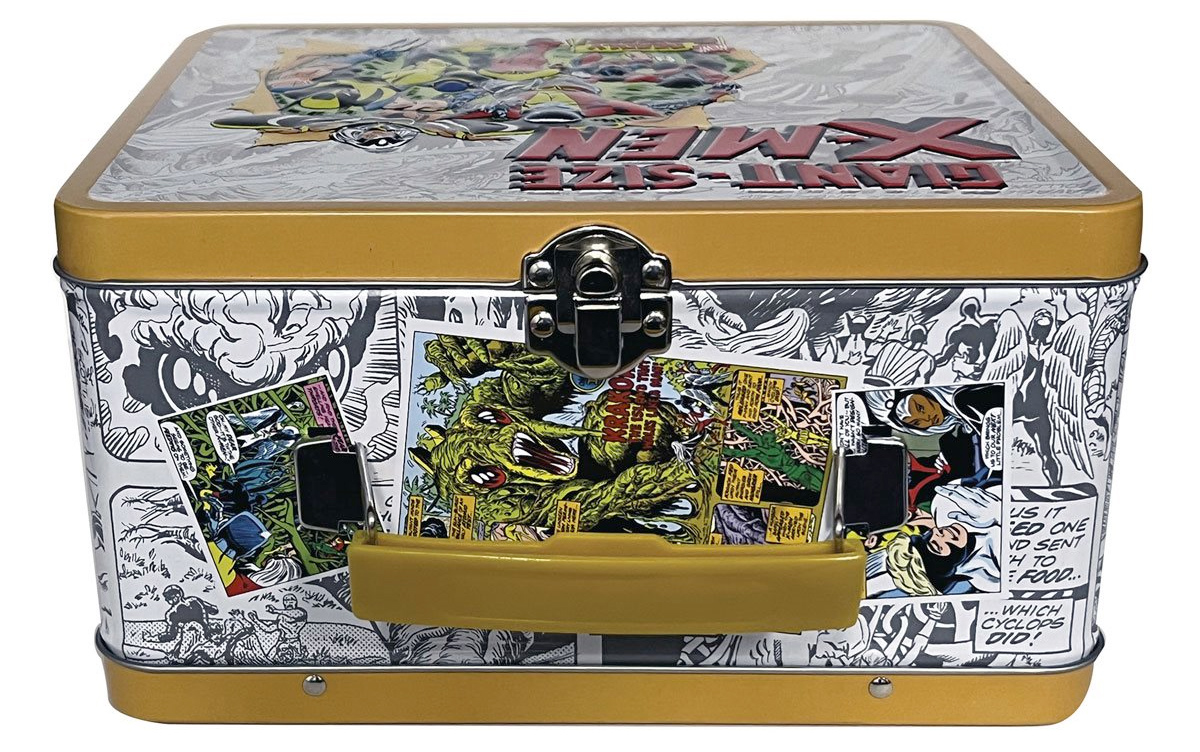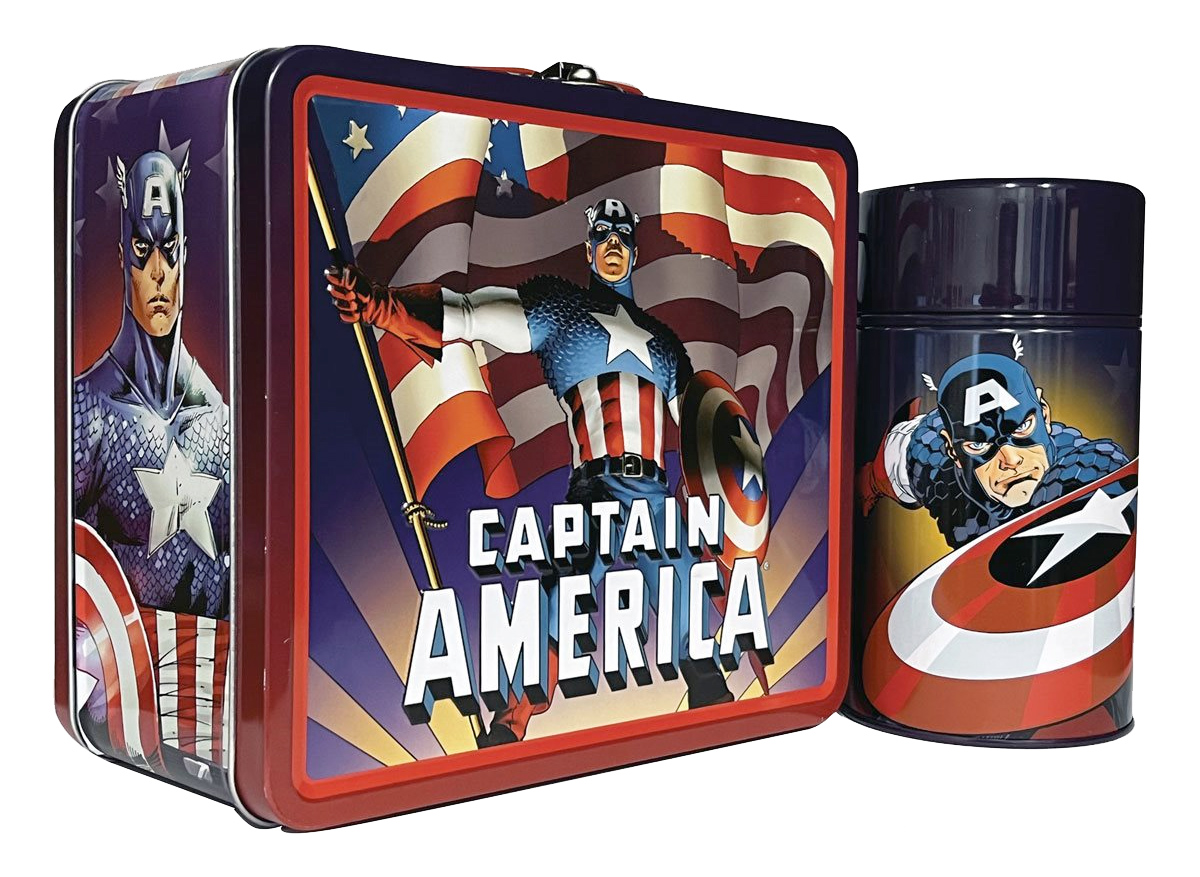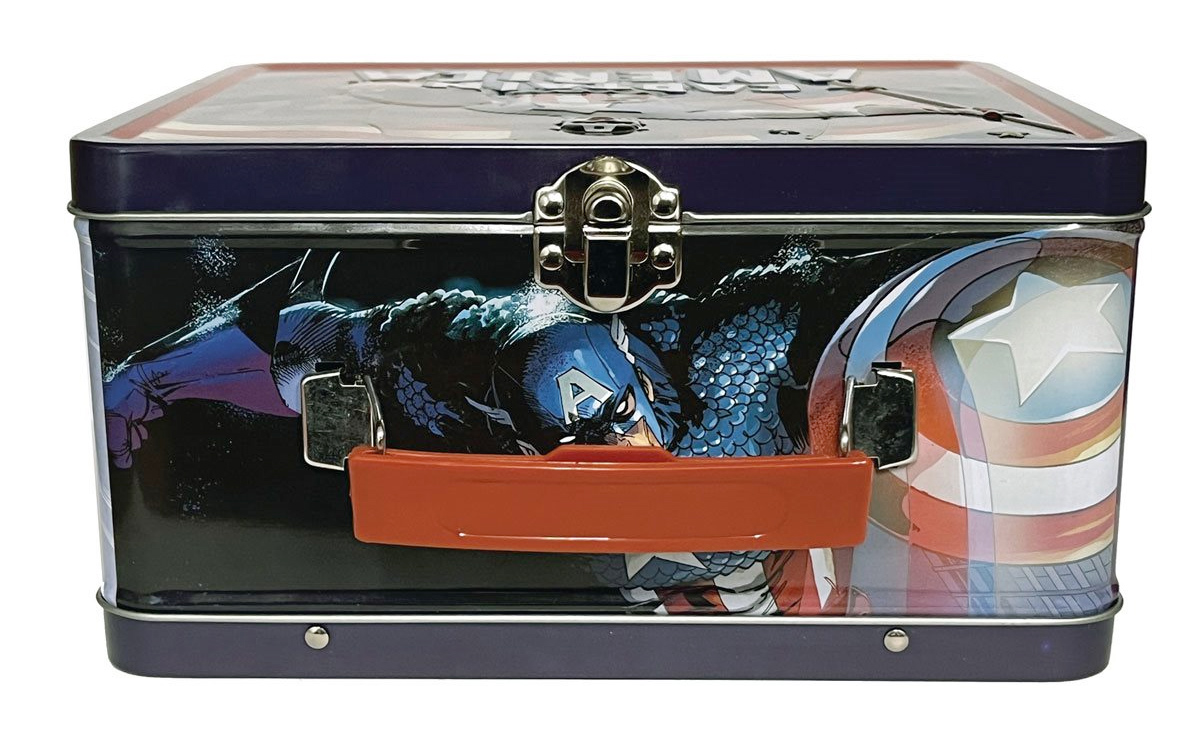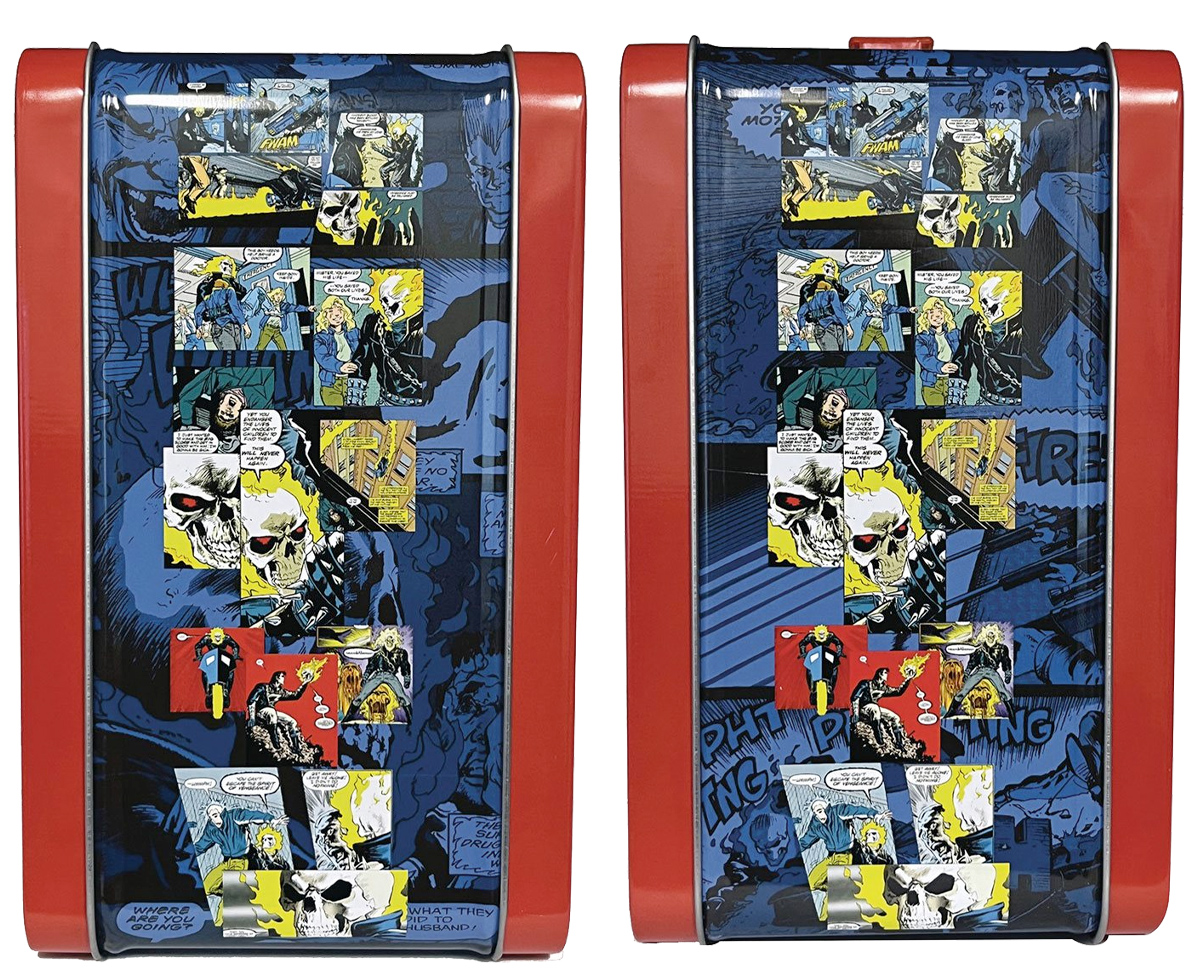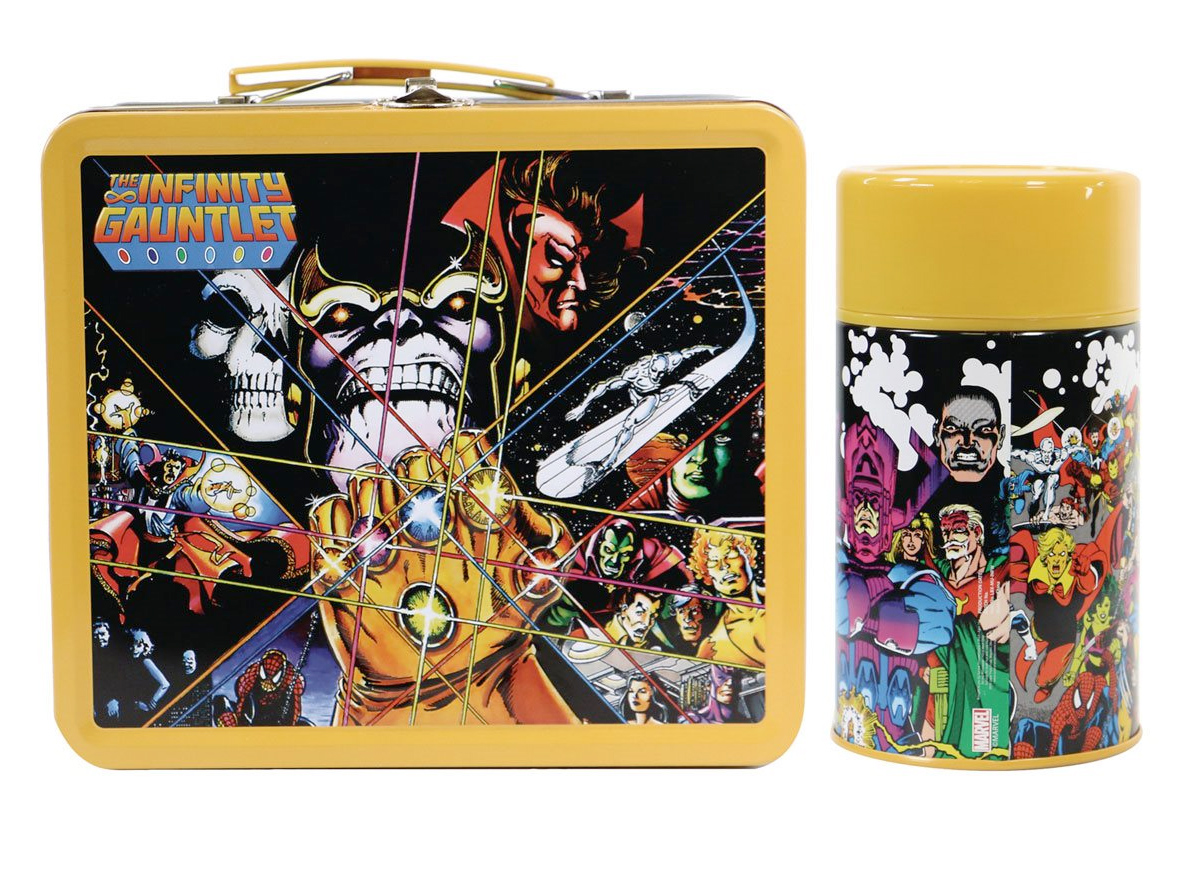 Source: https://blogdebrinquedo.com.br/2023/10/lancheiras-marvel-tin-titans-x-men-giant-size-1975-capitao-america-the-infinity-gauntlet-1991-e-ghost-rider-1990-surreal-entertainment/