Worlds 2023: T1 continues without losing to LPL teams in Worlds playoffs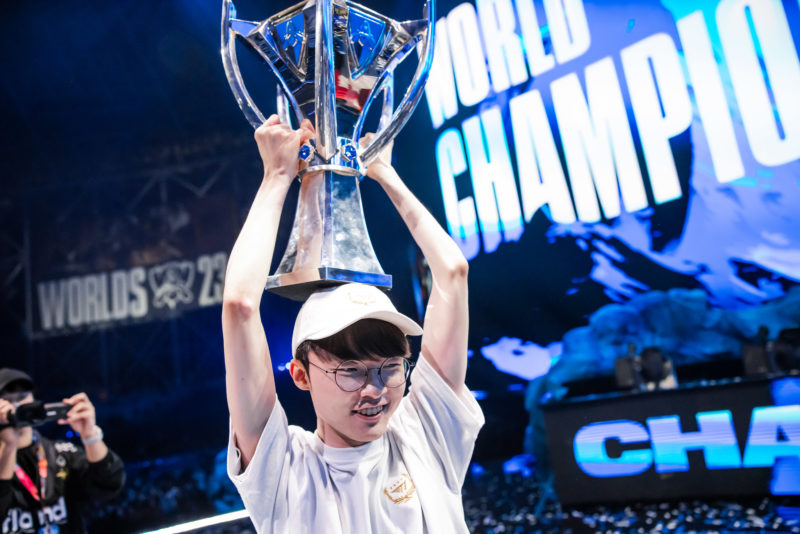 T1 became four-time LoL world champion! The South Koreans defeated Weibo Gaming in the Worlds 2023 final by 3-0 and lifted the tournament cup once again, now seven years after the last victory.
To win, the organization needed to maintain a taboo: they had never lost to LPL teams in the playoffs of any World Cup in history. Fakerwho was in all of T1's campaigns, also carried this burden.
T1 needed to beat every LPL team to be champion
The South Koreans had a difficult task to maintain their record and invincibility against the Chinese. After all, in the playoffs, T1 only played against LPL teams and had to defeat each of the teams in the region.
The most emblematic victory, without a doubt, was against JDG, the favorite team to win the title and also to win the Grand Slam, a feat that has never happened in the history of League of Legends.
T1 Worlds 2023 champion
Amid record viewership, T1 overpowered Weibo Gaming and became four-time LoL World Champion. Faker reached an unprecedented fourth LoL World Championship title. The community reacted very excitedly to Faker's fourth victory, ten years after his first tournament title. Son, Tottenham forward, celebrated the team's achievement.
Furthermore, the South Korean organization needed to beat all the LPL teams to lift the competition cup and Zeus was the MVP of the final with great performances against TheShy. T1 players also commented on which skins they will choose after winning.
published in November 19, 2023
Source: https://maisesports.com.br/worlds-2023-t1-segue-sem-perder-para-equipes-da-lpl-em-playoffs-de-mundial