Worlds 2023: Community reacts to LOUD's defeat in the LoL world championship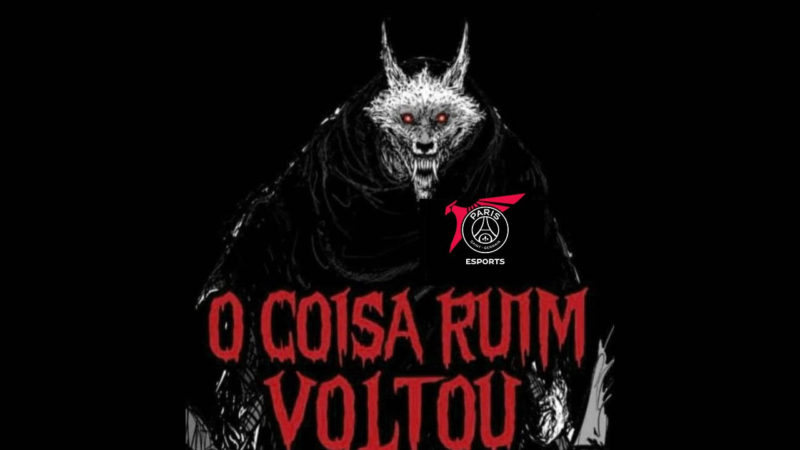 A LOUD lost to PSG Talon this Thursday (12) and with that falls to the lower bracket of the Worlds 2023, the LoL world championship. Despite the result, the team is not yet eliminated from the competition.
The first game was disputed and LOUD had a chance to win, but in the second game the Brazilian team was completely dominated. On social media, fans and personalities reacted to the defeat.
Community reaction to LOUD's defeat at Worlds 2023
We knew it would be difficult, nothing changed and we continued with the same goal.

Time for the lower run, there is a world and you know it very well 🙏

Believe until the end, come on#LOUDWIN pic.twitter.com/UwZ8up9sne

— LOUD 🇧🇷 (@LOUDgg) October 12, 2023
We still have chances, now we can't falter again #LOUDWIN

— Matexz (@matexzL) October 12, 2023
Let's trust in the power of friendship #LOUDWIN pic.twitter.com/6xsbOftRVe

— Biah (@MistcGaymer) October 12, 2023
LOUD 0 X 2 PSG

Giving up will not be an option, we know the potential of our team and how difficult it would be to face the teams in this WORLD WORLD.

The next opponent will be defined between GAM and R7, we count on your fans!#LOUDWIN pic.twitter.com/damQ2appz3

— LOUDinhos 🇧🇷 (@loudinhos) October 12, 2023
Hey, Croc has to reset his cool mind for Saturday's game, because today the guy SIMPLY didn't click at all. #LOUDWIN #BOTANOBAIANO #Worlds2023

— Lobisomem Pidão (@LobisomenPidon) October 12, 2023
Why didn't they catch Kai'Sa? BECAUSE?????????????? #LOUDWIN pic.twitter.com/zzRIXcb86R

— Retired Morgana (@ClipsMorganalol) October 12, 2023
This second game was so bizarrely bad that it erased the first one, which we did well

You just can't let the ball fall, PSG isn't just any team, if there was a team that we had a chance of losing, it was them.

Rush lower. Now it's time to sleep to forget lol #LOUDWIN pic.twitter.com/MTqqPgkFct

— LOUD Goku 🇰🇷 (@gokudaloud) October 12, 2023
Let's go Loud, it's not just focusing on getting to md5, it's focusing on each game. Win against Gam(who already won in the debut) or R7(a team that neither stinks nor smells) and then go to md5#Worlds2023 #LOUDWIN

— error 404 (@err0r_404______) October 12, 2023
Despite the two games, we are not going to crucify the croc on people either, we are with the loud, we are with all the players.
Let's go up and without letting ourselves be shaken!
COME ON CROC I TRUST, YOU ARE BRAVE BRO.
LOUD WILL CLASSIFY.@LOUDgg #LOUDWIN #BOTANOBAIANO pic.twitter.com/bgxZTfFZ8M

— LLL MrGhostFace (@MrGhostFaceYT) October 12, 2023
For those who missed the LOUD game, it was exactly like this, one time PSG was beaten, another time loud was beaten#LOUDWIN#LOUD

— Souza ❤️‍🔥🍷🌵💸🎪 (@EliasSo01551902) October 12, 2023
LOUD losing to PSG to avoid BDS pic.twitter.com/4YQxZhHDTN

— G2 League of Legends (@G2League) October 12, 2023
Did I do this right, CBLOL fans?😏 #Worlds2023 pic.twitter.com/0NNkrr8V5H

— PSG TALON (@PSG_TALON) October 12, 2023
LOUD's next game at Worlds 2023
Now LOUD will play again on the day October 14 counts the winner of the game between Rainbow7 e GAM. It is not yet confirmed whether the team's departure will be at 4 am or 7 am.
Follow complete coverage of Worlds 2023 with game calendar, schedules, table, statistics, format, teams and other information here on More Esports!
Source: https://maisesports.com.br/worlds-2023-comunidade-reage-a-derrota-da-loud-no-mundial-de-lol