VALORANT: Chinese police arrest cheat sales group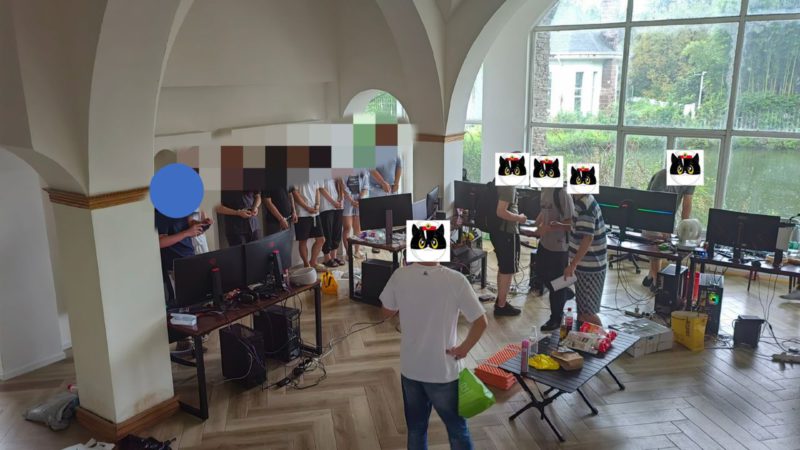 The police of China carried out an operation this Friday morning (22). 10 arrest warrants were issued against criminals who were selling cheats VALUING.
🇨🇳 BREAKING – Ten individuals have been arrested in China for developing and distributing VALORANT AI cheat software, as disclosed by the Yijiang Public Security Bureau via Weibo.

This arrest came after a month of investigation by local police and Tencent, uncovering… pic.twitter.com/6NUdfC3YHK

— VALO2ASIA (@VALO2ASIA) September 22, 2023
According to information from the Yinjiang Public Security Agency, the investigation contained the collaboration of (Tencent) Riot Games. Furthermore, the group had already accumulated more than US$4 million, approximately R$ 19.5 million.
The investigations began in early August, with the seizure of 17 computers, 11 cell phones, source codes and other hardware related to the activity. The suspects confessed to the crime.
On social media, Riot Games issued a statement regarding the case:
With the assistance of Tencent's 'Fearless Contract' security team, the Yijiang Public Security Bureau was able to successfully identify and dismantle an illegal operation producing and selling fraudulent programs.

This is not the first criminal case in the country that aims to crack down on the production and sale of game cheats. Any behavior that harms the gaming environment will be punished. The 'Fearless Contract' team is committed to relentlessly fighting cheating until the end."
VALORANT launch in China
A Riot Games held a special event this Wednesday (28) to announce the official launch date of VALUING in China. The game debuts on the Chinese server on July 12th.
published in September 23, 2023
Source: https://maisesports.com.br/valorant-policia-da-china-prende-grupo-de-vendas-de-cheats