UK marketplace OnBuy puts discounting at centre of business strategy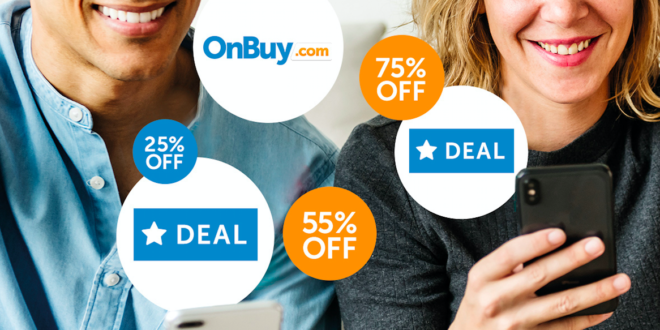 The UK online marketplace, OnBuy.com, is revamping and enhancing its OnBuy Deals segment, highlighting the move as the "latest bold step in its plans to disrupt the marketplace giants," like eBay and Amazon.
The platform is 'completely overhauling' its Deals page and changing the way in which deals are featured on the site, in order to make them easier to browse while showcasing 'the expanse of products available' at "impressively discounted prices."
In addition to this, a monthly Deals newsletter and a 'Deal of the Week' feature across OnBuy's social pages will be implemented to bring OnBuy Deals to the attention of its audience.
OnBuy notes that the revamp is in fact "just the tip of the iceberg" and that an entire strategic shift in its approach to bring OnBuy Deals to the forefront of its business strategy will now follow.
Founder and managing director of OnBuy, Cas Paton, said: "Thanks to OnBuy's low fees, our sellers can price their products much more competitively than on other online marketplaces.
"The revamp of OnBuy Deals serves to make these products even more accessible, enabling a greater number of buyers to enjoy the huge savings only available through OnBuy."
The move is part of an ambitious expansion plan from OnBuy, who has made no secret of its plans to revolutionise online retail across the UK, who now has its sights on launching into 140 countries by 2022.