The classics: Origin of the species – 35 years of Sylvanian Families and counting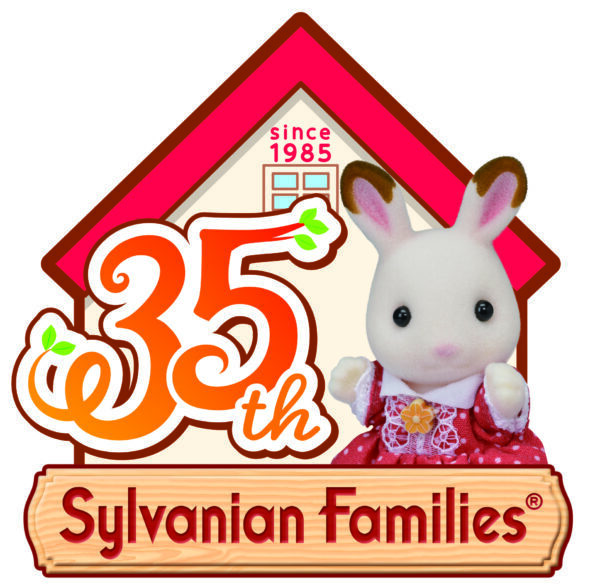 Having celebrated its 35th anniversary throughout an historic chapter in modern history, for Sylvanian Families, 2020 will be a year never to forget. ToyNews celebrates this classic toy brand with a walk through its history, its plans for the future, and why 2021 will be a big year for the families of the forest
Three and a half decades on from its first emergence, and Sylvanian Families wouldn't be the brand it is today without the remarkable story it has to tell. A brand that has, at one time or another, been attached to some of the biggest names in the toy industry, to be of the Sylvanian family is to share a rich heritage spanning cultures and generations.
And yet, over the course of that journey, it is a brand whose popularity has never caught on an ebbing tide – an affliction that pains almost all playground crazes at some point – but has managed to hold firm, for more than 35 years now, a place in the heart of children and parents worldwide.
Call it cute, call it kawaii, or call it something entirely different, Sylvanian Families has managed to capture the collective imagination of generation to generation, fostering the values of love, care, and family, ever since its emergence in 1985.
A year that witnessed the introduction of the compact disk, the location of the wreckage of the RMS Titanic, the registration of the first .com and the launch of Super Mario onto the Nintendo Entertainment System, 1985 can be one earmarked as a time of technological strides. The kind that would go on to form the base point for a pop culture shift over the coming years, if not decades.
It's surprising to think, therefore, that in the midst of a Japanese technological culture explosion, a collection of miniature, flocked, collectable forest creatures would cause such a clamour. On the other hand, if we look at the recent kick-back against the omnipresent 'connected device' and the surrogate parent known as 'screen time' within modern family life, and the resurgence of traditional play throughout 2020, it really isn't that surprising at all.
Alongside the CD, the commercial internet, and the world's best loved video game character, 1985 witnessed Sylvanian Families become the antithesis of it all. And the public loved it.
To interrupt with a brief aside here, Sylvanian Families creators, EPOCH making toys share, to this day, a unique bond with Nintendo, having both risen to the top of a mid '80s Japanese market in the midst of a culture boom. It's why EPOCH making toys has just signed off an international extension of the Super Mario license for a series of games heading to the UK.
But that's not why we're here. We're here because even now, 35 years on and a history of international distributors – including TOMY and Flair – to its name, Sylvanian Families remains a best-selling toy line with international appeal and standing within more than 42 international markets. EPOCH making toys will be quick to tell you that, since the brand's launch on March 20th, 1985, the total number of Sylvanian Families figures sold worldwide stands today at approximately 120 million. In case you're wondering, that's equal to the sale of around seven characters per minute.
"Sylvanian Families has had a remarkable journey and struck a chord with consumers from the very beginning," says Suzie Howes, marketing manager at EPOCH making toys. "The brand became a real child of the '80s and consumers have stayed with it through the years."
Not only have they stayed, but they have witnessed it evolve over the course of those 35 years, from its launch line in '85 through to the expanded themes it enjoys today.
It was under the supervision of TOMY the brand was first brought to the UK in 1987, where it took the chance to ignite the imagination of an audience of children and toy-sellers alike, that led to its triumph at the British Toy and Hobby Association's Toy of the Year awards. When the brand subsequently went on to win the accolade in '88 and '89 it cemented its place in the toy industry history books with brand engagement comparable to today's LOL Surprise.
"During lockdown, online searches for Sylvanian Families – according to eBay – reached levels of four searches every minute."
At the turn of the millennium, Sylvanian Families was operating under the Flair name, who helped breathe new life into the franchise in its comeback year.
14 years later and the launch onto the global toy scene that included a successful re-introduction to the Australian market, and Sylvanian Families had wound back up with the company that started it all off. Today, EPOCH making toys' 2020 range comprises 24 animal families, five houses, and more than 250 pieces of furniture and accessory items.
All the while, these 'families of the forest' (another aside – Sylvan quite literally means 'of the forest') have quite simply never aged. Yes, this is a brand that has seen numerous 're-incarnations' across the years, with the release of hundreds of figures driving the passion of the serious Sylvanian Families collector, but it is also one that has never much changed at all.
While audiences have grown up, there is fundamentally no growing out of the three core concepts of the Sylvanian Families brand. In fact, in a world plighted by a pandemic and united in its fight against it, the pillars of Nature, Family, and Love seem to stand for more, and much stronger, than ever before.
"During lockdown last year, online searches for Sylvanian Families – according to eBay – reached levels of four searches every minute," continues Howes. "Sylvanian Families has always been about Love, Caring, and Family.
"Thankfully those qualities have never gone out of fashion. You will always have craze toys that come and go in the market, but Sylvanian Families has managed to capture the hearts of children all over the world.
"During the first lockdown it became apparent that people were placing a higher level of importance into buying quality toys that would keep their children entertained and Sylvanian Families fitted the bill perfectly. We worked very hard with our top retailers to make sure that the brand was always available and the year has just got better and better."
A year that marked its 35th anniversary, 2020 was always going to be a memorable one for EPOCH making toys. Couple that with the enduring engagement of a fan base too in the midst of a year challenged by the coronavirus and the success that Sylvanian Families has managed to maintain throughout it, and 2020 suddenly becomes a truly unforgettable 12 months.
"The business is in a very strong position today," says Howes. "We have celebrated the 35th anniversary in what has to have been the strangest year many of us have ever faced, and yet the brand has continued to grow.
"It is a great position to be in and we know that we are very lucky to have come through this year so well, but we do believe this is down to the high quality of the toys that we produce."
Perhaps too, alongside the quality that is afforded to the Sylvanian Familiy toy line – remembering that this is a toy range that issued real china bath tubs and tea sets when the product was first introduced – is an unwavering stoicism of a brand deeply rooted in tradition?
In 1987, EPOCH making toys introduced the Shop Series that placed Sylvanian characters into human-like settings such as village shops, homes, and more. While new additions rolled-out at a consistent rate, it wasn't until some 30 years later that Sylvanian Families launched its Sylvanian Town series, offering fans, collectors, and children a more contemporary setting to send their characters shopping and indulging in the culture.
In that space between – a cross-decade period in which many other toy brands would concede to pressures to re-invent themselves – Sylvanian Famillies stayed its course.
"We have actually stayed true to the core values of the brand, and because they are such intrinsic qualities of life, you don't need to play around with them," explains Howes.
"We have always tried to emulate what is happening in children's lives and thankfully make believe play has remained very traditional. We have tried to introduce some modern elements into the world, but the consumers have shown us that traditional is always best."
"We have some strong themes coming through and the increased level of demand is not looking like it is going to fall away."
Which isn't to say that Sylvanian Families hasn't embraced the idea of brand expansion. It was actually in its earliest days when the first animated Sylvanian Families series sprang to life, with a 13 episode run produced by DIC Animation City and TMS Entertainment in October 1987. Numerous animated series have been produced across the decades since, with the last to air being the third season of Sylvanian Families Mini Stories in October 2019.
Netflix currently holds the streaming rights to Sylvanian Families animated content. 
Meanwhile, experiential licensing – whether that's through the portfolio of Sylvanian Families branded theme parks, restaurants, and specialist shopping destinations across the international scene – has continued to play a major role in the marketing efforts of the brand.
But with in-person experiences and shopping down to a minimum over the past year, and the ongoing effects of the pandemic likely to set a standard to 2021, too, what plans has Sylvanian Families got to adapt to a shifting retail landscape?
"The shift to digital shopping this year has been massive and has given us some great opportunities to get the brand in front of both parents and children," says Howes. "Not only for retail, but also for pure entertainment, and this is something that we will be focusing on for 2021. We'll be rolling out more content, more channels, and more engagement with the brand at a time and place that the consumers want."
And with that, Sylvanian Families is optimistic for what the coming year and years will bring. Already for 2021, the brand is ready to launch its new Amusement Land, and has teased some 'very exciting things' for 2022.
"2021 is looking to be a great year for Sylvanian Families," says Howes. "We have some strong themes coming through and with the increased level of demand not looking like it is going to fall away, it is looking very positive for the future," she concludes.