Shopkins Gemma Stone crystal toy sells for $21,500 on eBay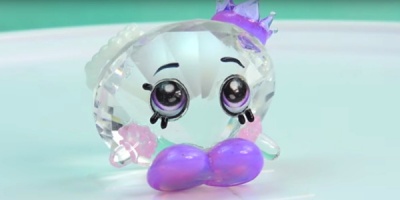 Money made from the eBay sale went to the non-profit Toy Industry Foundation charity.
The craze for Shopkins hasn't stopped since Moose Toys launched the tiny characters, but now one of the toys has been snapped up for more than $21,000.
Gemma Stone, the name of the one-of-a-kind crystal toy, has sold on an eBay auction for an eye-watering $21,500.
118 bids were put in for the sought-after Gemma Stone, but the winning bid came from Florida.
The toy was first created in February, which Moose Toys never planned on putting up for sale. Instead, she was created to be used in YouTube videos.
Because fans wanted to get their hands on the coveted crystal Shopkins character, Moose Toys decided to fashion a figurine, and give the money made to a charity.
The non-profit Toy Industry Foundation, a charity that delivers toys to at-risk children, was given the $21,500.
Unfortunately, this eBay auction was the only time fans could purchase Gemma Stone, as Moose Toys revealed it will not be selling anymore.