Sailor Moon Throw Blankets with the Sailor Guardians and the duo Luna and Artemis « Toy Blog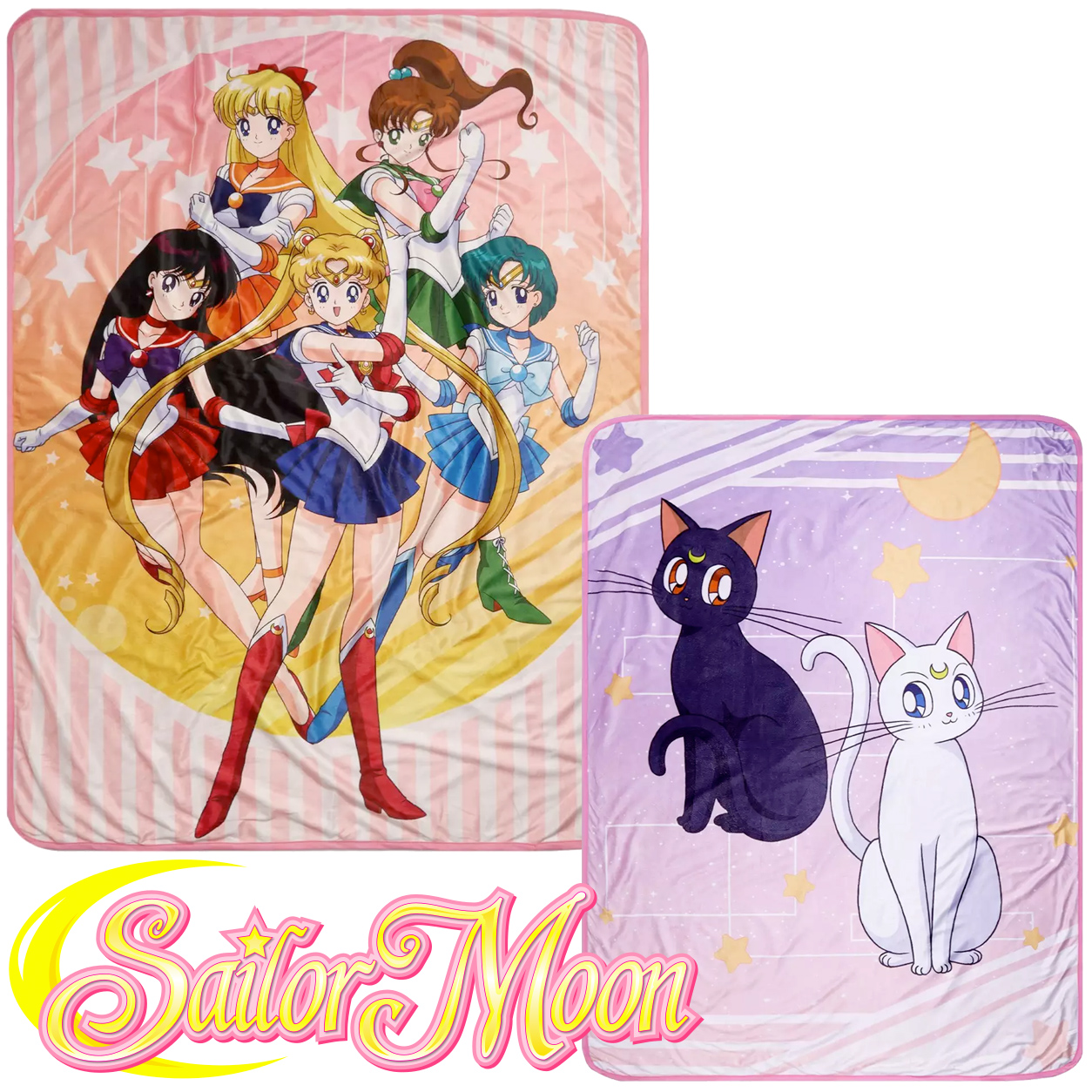 Taking advantage of the cold weather, the tip is to run out and wrap yourself in one of those throw blankets and watch a marathon of the Sailor Moon anime series before the hellish heat returns.
The Sailor Guardians Group Portrait Sailor Moon Fleece Throw blanket comes decorated with an illustration of the 5 Sailor Guardians warriors: Sailor Moon (Usagi Tsukino), Sailor Mercury (Ami Mizuno), Sailor Mars (Rei Hino), Sailor Jupiter (Makoto Kino) and Sailor Venus (Minako Aino) with moon, stars and a striped background in pastel tones.
The Luna & Artemis Sailor Moon Fleece Throw has an illustration of the feline couple with moons on their foreheads, the white cat Artemis, Minako's guardian and advisor, and the black cat Luna, Usagi's guardian, in front of a pink starry background.
The blankets are made from super soft, fluffy and warm polyester fleece (100%). They are officially licensed and feature high-quality stitching with non-fading printing. Each blanket measures 1.17 meters by 1.52 meters.
Each Sailor Moon Fleece Throw Blanket is $14.95 at BoxLunch.
See more toys from the Sailor Moon franchise and other anime blankets here on the Toy Blog.
Via BoxLunch.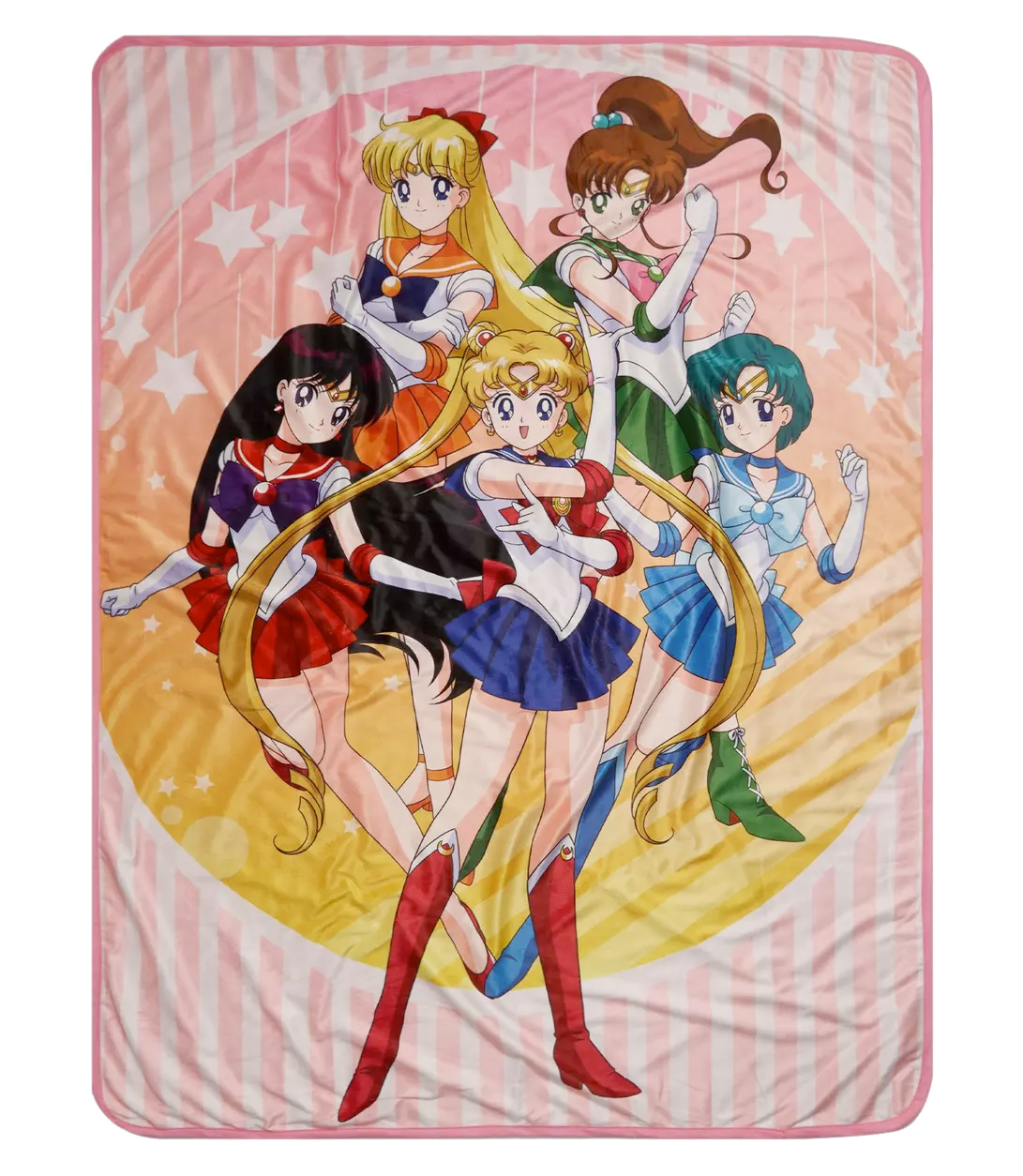 Source: https://blogdebrinquedo.com.br/2023/09/cobertores-de-lance-sailor-moon-com-as-sailor-guardians-e-a-dupla-luna-e-artemis/