October's Prime Gaming Brings Big Free Game! See full list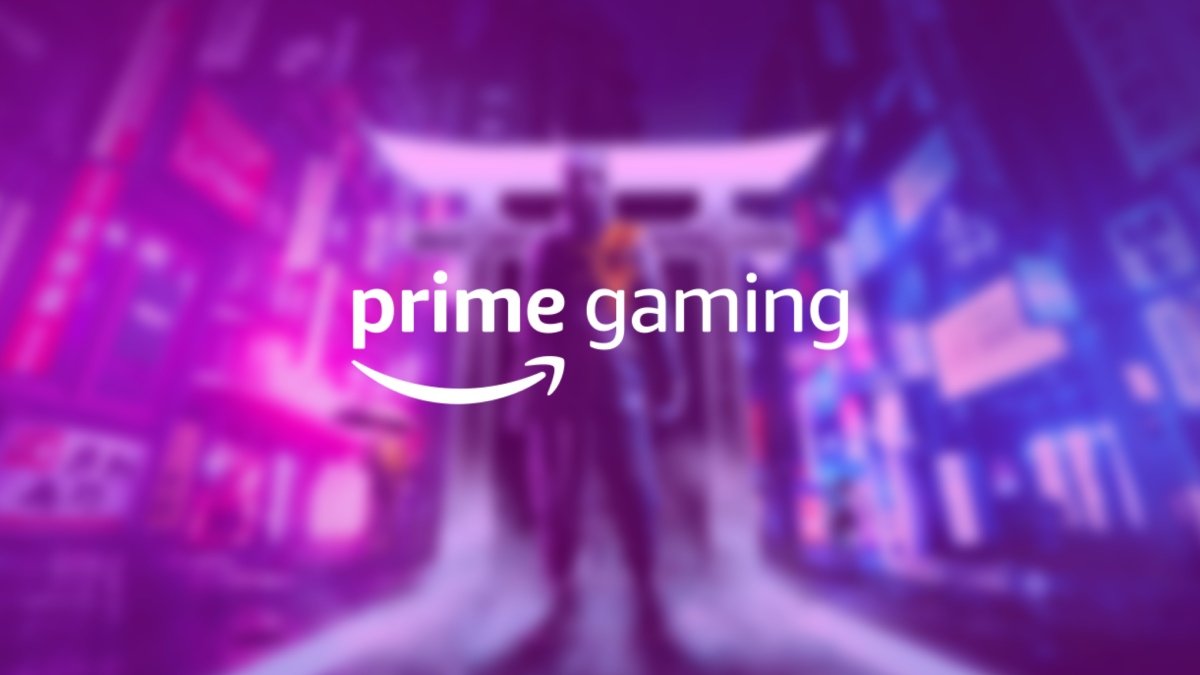 The month of October is approaching and, as always, Amazon has revealed which Games will be distributed free of charge to Prime Gaming subscribers. This time, the list includes a big game from 2022.
The star of the month is Ghostwire: Tokyoa game developed by Tango Gameworks and released by Bethesda in March 2022. In addition to guaranteeing access to other titles, subscribers will also receive bonuses in games, such as Cyberpunk 2077.
Check out the full list of free Prime Gaming games for October and their release dates.
October free games on Amazon Prime Gaming
05/10: GROUND
05/10: Ghostwire: Tokyo (EGS)
12/10: The Coma 2: Vicious Sisters Deluxe Edition (GOG)
12/10: Monster Prom 2: Monster Camp (GOG)
19/10: The Textorcist (EGS)
19/10 Golden Light (EGS)
26/10: Super Adventure Hand
Did you like this month's list? Below, you can check out the trailer for each of the games distributed on Prime Gaming this month.
GROUND
Em GROUND, you must investigate a world full of nightmares, solve puzzles, face creatures and understand the history of the place.
Ghostwire: Tokyo
Ghostwire: Tokyo sets the player to solve the mystery that made supernatural forces disappear the population of Tokyo using magic and other skills against mortal beings.
The Coma 2: Vicious Sisters Deluxe Edition
Em The Coma 2: Vicious Sisters, the player needs to explore an abandoned school full of evil spirits and other monsters, while uncovering secrets about the environment.
Monster Prom 2: Monster Camp
On a lighter note, Monster Prom 2: Monster Camp places the player in a more romantic Halloween world, in a humorous camp, but still with hints of horror.
The Textorcist
The Textorcist puts you in the role of an exorcist, but using your writing skills, while you need to dodge projectiles from demonic beings.
Golden Light
Golden Light is a bizarre experience that features striking surreal encounters against supernatural beings. The trailer speaks for itself.
Super Adventure Hand
Super Adventure Hand puts you in control of a hand in a platform game. You need to overcome obstacles, destroy enemies and guide other little hands using just your fingers.
All listed games will appear for redemption on the official Amazon Prime Gaming page. When the date arrives, access the link and go to the "Weekly Game" part of the content. Then, select the title you want to add to the list or redeem your code in the store.
Subscription Freebies
Like every month, Amazon will also give bonuses to Prime Gaming subscribers in October. This month's extras include a skin and mysterious champion in League of Legends, free tier passes at Overwatch 2 and one more skin in Fall Guys.
Free Cyberpunk 2077 freebie is available on Prime Gaming.
For those playing Cyberpunk 2077: Phantom Liberty, the service also includes a free gift. The October Prime Gaming catalog includes the Chesapeake weapon, which can be redeemed and used within the game.
Did you like October's Amazon Prime Gaming gifts? You can redeem the freebies by subscribing to Amazon Prime, which has 30 days of free use and also includes Prime Video, with films and series such as Gen V and The Boys.
Source: https://www.tecmundo.com.br/voxel/272195-prime-gaming-outubro-traz-grande-jogo-gratis-veja-lista-completa.htm