Mental wellness game Book of Beasties launches free home learning kit in partnership with author and explorer Tom Hart Dyke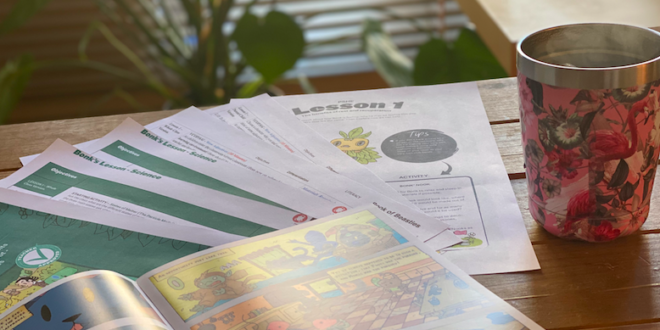 The team behind the award-winning mental wellness games and resources for children, Book of Beasties, has developed a new curriculum-based home learning kit for parents and teachers to use during the ongoing school closure and isolation period.
The kit – the brainchild of the developers of Book of Beasties: The Mental Wellness Card Game – has been curated in partnership with a team of fully trained UK teachers, personal trainers, and other experts to create a new home learning experience for children.
The platform has managed to combine curriculum subjects such as literacy, science, and mathematics with the mental wellness world of Book of Beasties, its characters and activities, with a nature-themed twist.
Delivering on this outdoors theme, the mental health game developers have collaborated with author and celebrity plant hunter, Tom Hart Dyke. Dyke, who lives at Lullingstone Castle in Kent, is the creator of The World Gardens, which contains flora from around the globe planted in their respective continents of origin.
Tom Hart Dyke is a modern day plant hunter who follows in the traditions of the plant hunters of old, having risked life and limb in pursuit of fantastic blooms and plants; a pursuit that even saw him kidnapped in Columbia while hunting orchids – an ordeal that was covered by the National Geographic.
For Book of Beasties' Home Learning Kit, Dyke has shared his story as well as tips on using nature to stay mentally well.
He said: "Book of Beasties is a gloriously important educational tool to raise awareness of mental health and wellbeing, and combines superbly with the wondrous world of plants to form a formidable force to induce therapeutic calmness and soothing tranquillity."
The digital kit will be released in four stages with hours of lesson time, creative and physical activities and plentiful opportunities for discussion about mental health and wellness delivered in the unique story driven way Book of Beasties is known for.
Phil Tottman, director of Book of Beasties, said: "We have always been dedicated to creating a playful learning environment at school, and we think it is even more important during this adverse time whilst learning at home as well.
"Day to day life is changing dramatically and it can be hard to get your head around emotionally, especially for young people. While it is important to focus on the academic side of learning, knowing how to remain mentally healthy and how to look after your own and your friends wellbeing is more important now than ever.
"Which is why we have released this free Home Learning Kit. Any way in which we can help during this socially and educationally tough time we will certainly strive to do so."
The first phase of Book of Beasties: Home Learning Kit is free to download from our website. All you will need to download is an email address.