Book of Beasties to provide UK schools with children's mental health support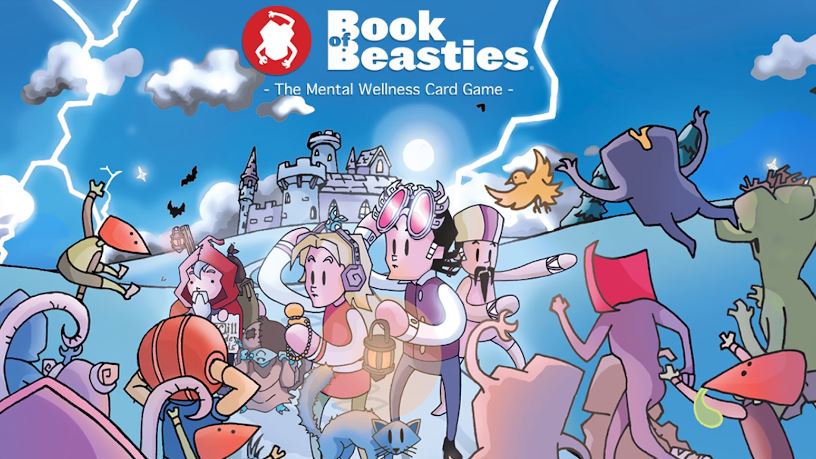 The children's mental wellness game developer, Book of Beasties has committed to providing all schools in the UK with free remote learning mental health support, to help children through the current crisis.
The London-based startup, creator of a multi-award winning mental wellness card game is aiming to reach over 6 million primary aged children by donating its remote wellness kit and access to accompanying CPD training to the 20,000 plus primary schools in the UK.
This new incentive is part of the Playful Minds campaign, which is calling on the Government to increase funding for playful mental health provision for schools and parents, and will launch in time for Children's Mental Health Week on February 1st.
The initiative has been launched amid concerns over a growing mental health crisis among children. The social distancing measures and tier four restrictions have put children under growing pressures, which, according to reports, is taking its toll on their mental wellbeing.
A recent modelling showed that as many as 1.5 million children will either need new or additional mental health support as a direct consequence of the crisis.
With these restrictions continuing into the New Year and beyond, we are facing a mental health crisis that could last for years to come.
Book of Beasties has said it is focused on improving the wellbeing of children with its unique spin on the Personal, Social, Health and Economic (PSHE) education curriculum. Using story driven games, play and creativity to raise emotional literacy, teach empathy and encourage open conversation about mental health.
Following the successful launch of a new platform to provide teachers and parents with easier access to digital mindfulness and mental wellness learning materials, Book of Beasties partnered with Great Ormond Street Children's Charity to help support the hospital's play team.
Phil Tottman, CEO and co-founder of Book of Beasties, said: "With this incentive we hope to highlight the dire need for better mental health support in schools and put pressure on those who can make a difference to do so.
"We are a small company, but our primary focus is to improve the wellbeing of children nationwide, especially following such an adverse year. If that means giving away our resources so people can benefit from them then so be it. We couldn't be more honoured to be helping in such a way."