LoL: Riot implements function that community has been asking for years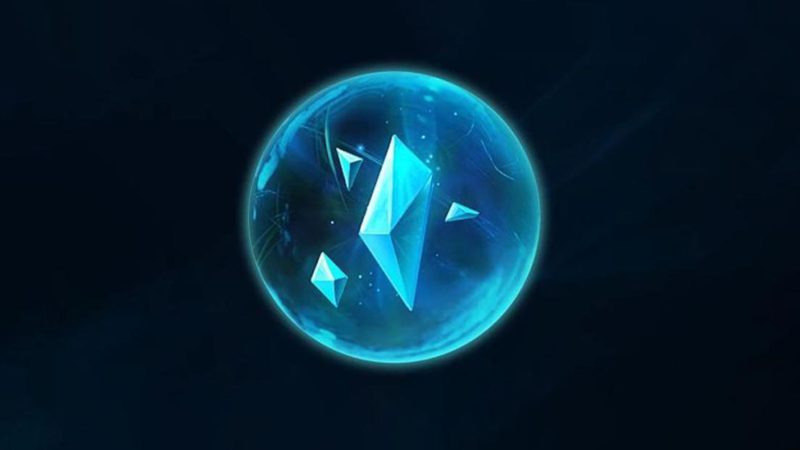 One of the League of Legends community's biggest wishes has been granted by Riot Games in the game's latest update. The developer finally put the option to disenchant multiple LoL loot at once.
Previously, MOBA players had to do the whole process individually, which caused some fatigue and was boring. if you accumulated 10 LoL lootfor example, had to disenchant one by onewithout even having the possibility to cancel the animation.
How LoL's New Feature Works
This Monday (21) LoL uploaded an update almost silently, and now allows you to disenchant the spoils in groups. The function gathers all fragments from champions that are duplicated or from characters that you have already unlocked. It is possible to see the amount of Blue Essence you will earn by completing the process.
Despite showing, the function still does not work for ward skins and icons. However, it is expected that the developer will also involve these two options in this new process of disenchanting LoL loot in a multiple way.
Problem with using disenchant multiple shards function in LoL
Although the function is very useful, there is a problem: it is not possible to deselect a certain fragment. For example, if you already have Soraka and are gathering her shards to unlock Mastery 7, using the new role will not allow you to remove her from the list.
Despite being a step taken, players expect Riot to add the function of being able to select which shards are disenchanted, precisely because they are also used in the Mastery system.
How to disenchant all LoL loot at once
The first step is to open your LoL. After that, click on the loot tab, right next to where the store is and also the amount of blue essences and RPs. Then, already inside the tab, note that there will be a new function.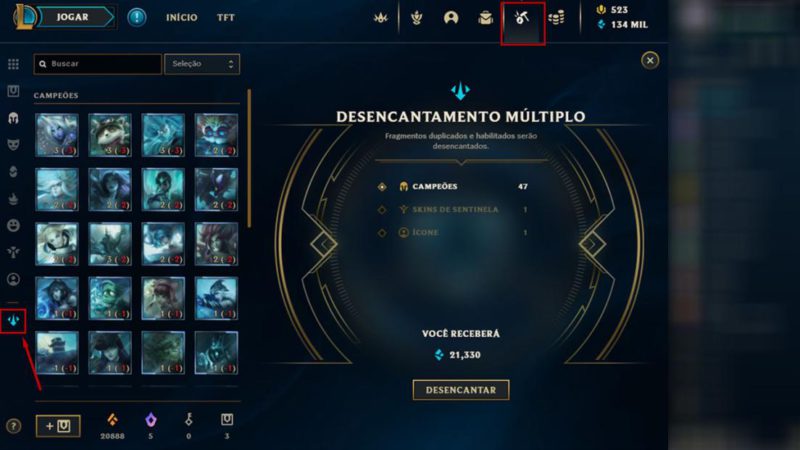 Click on multiple disenchantment, and then just select all the loot you want to disenchant at once. Once that's done, click disenchant and the exact amount of blue essence will be credited to your account.
published in August 21, 2023edited 8 hours ago
Source: https://maisesports.com.br/lol-riot-implementa-funcao-que-comunidade-pede-ha-anos