Life Size Michael Jackson Thriller Bust for over 3,850 Dollars (Queen Studios) « Toy Blog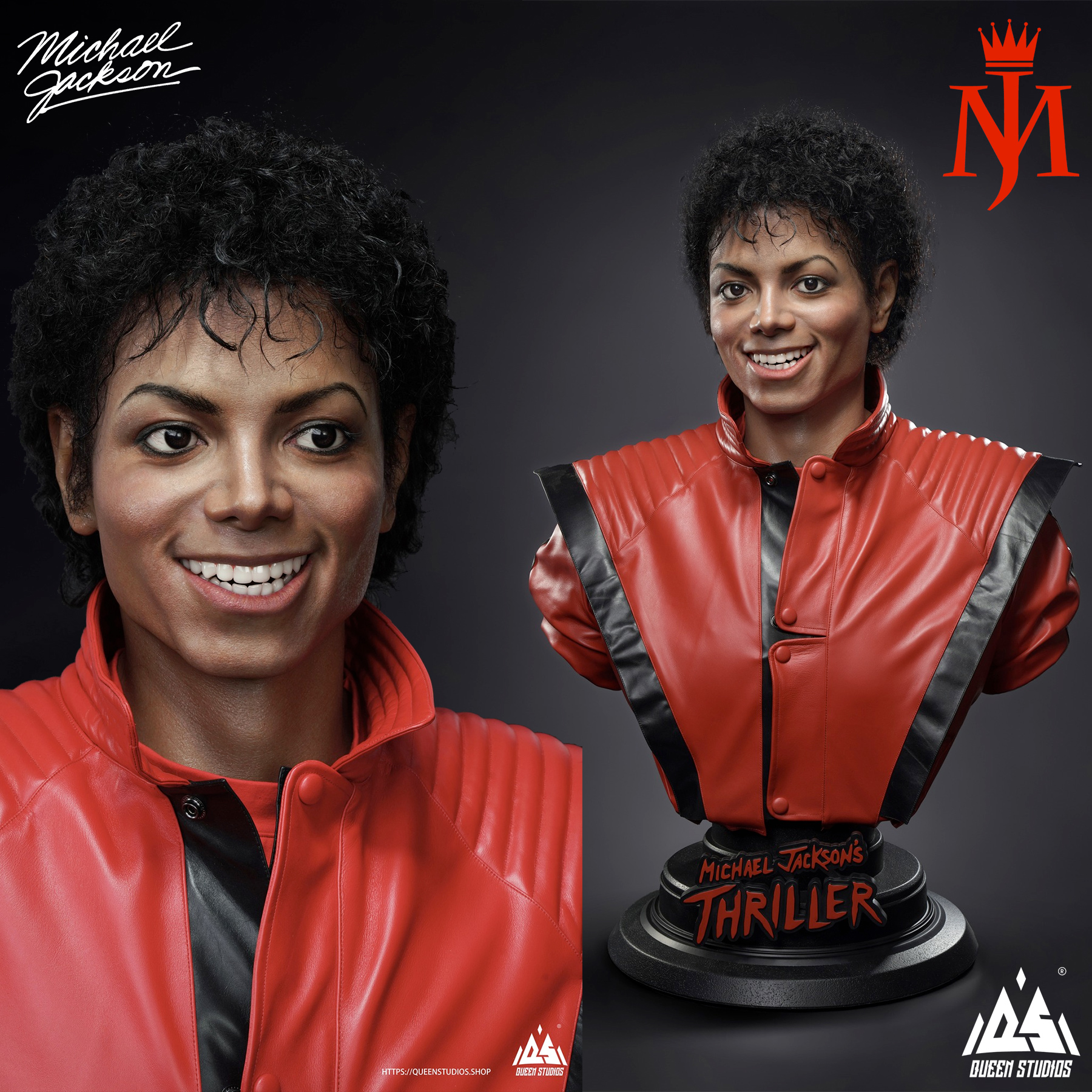 Queen Studios has put up for pre-sale one of its perfect life-size busts of one of the biggest names in pop music, the American singer and songwriter Michael Jackson.
The Michael Jackson Thriller Life-Size Bust captures with absolute perfection the extraordinary and charismatic artist in the red and black jacket from the famous Thriller music video, directed by John Landis in the 80s.
To recreate Michael Jackson's features, the team of artists at Queen Studios spent countless hours watching the classic music video, studying the images closely. The team used this original material to digitally sculpt the King of Pop's unique facial features and create a head sculpt mold with breathtaking precision.
The master artists then added silicone to the sculpture, hand-painting each bust to capture Michael's skin tone. Finishing touches include manually rooting each hair, one strand at a time, and adding glass prosthetic eyes to keep the bust hyper-real.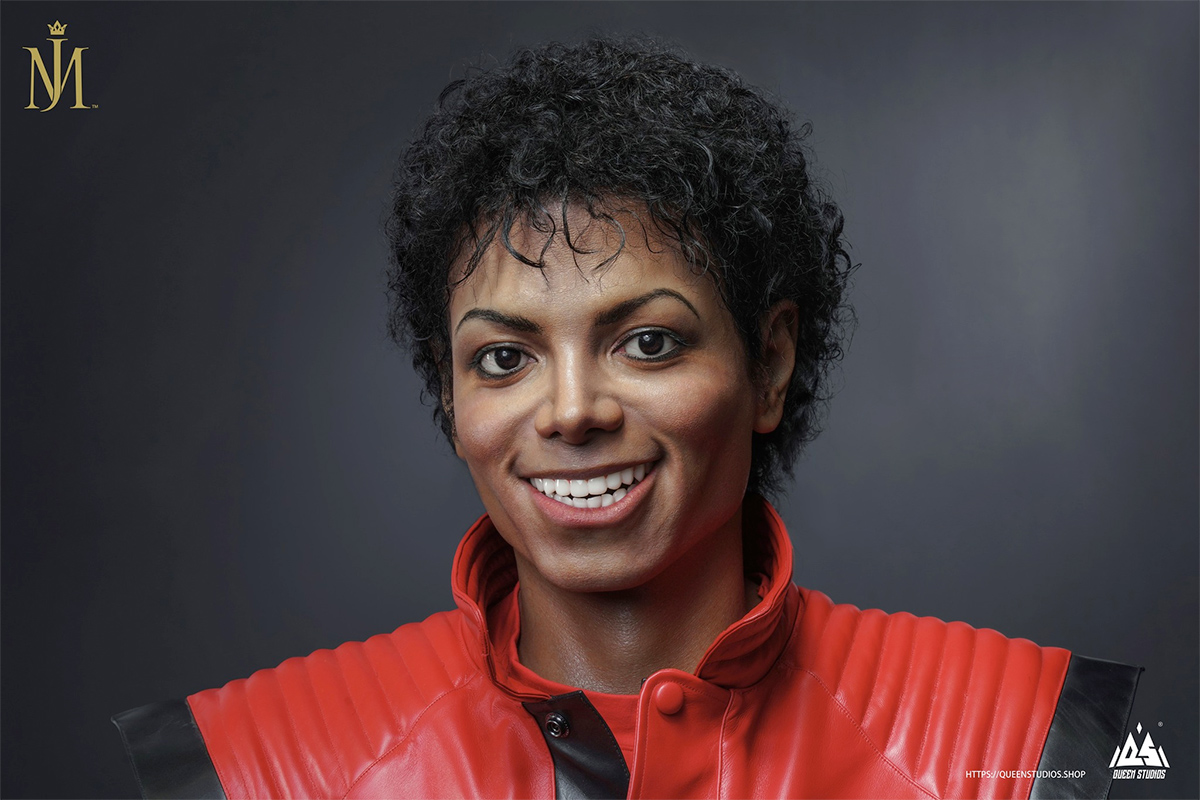 The Michael Jackson Thriller Life-Size Bust, in 1:1 scale, stands on a black themed base with the Thriller logo and is made from different high-quality materials, including resin, silicone, leather and others. It has a limited edition of just 299 pieces worldwide and a truly imposing size measuring 77.5 cm high by 52 cm wide and 37 cm deep.
Perfection is expensive and the new Michael Jackson Thriller Life-Size Bust costs US$3,855 on direct pre-sale from the Queen Studios Store, which accepts international orders.
See more Michael Jackson toys and other incredible busts here on the Toy Blog.
Via Queen Studios.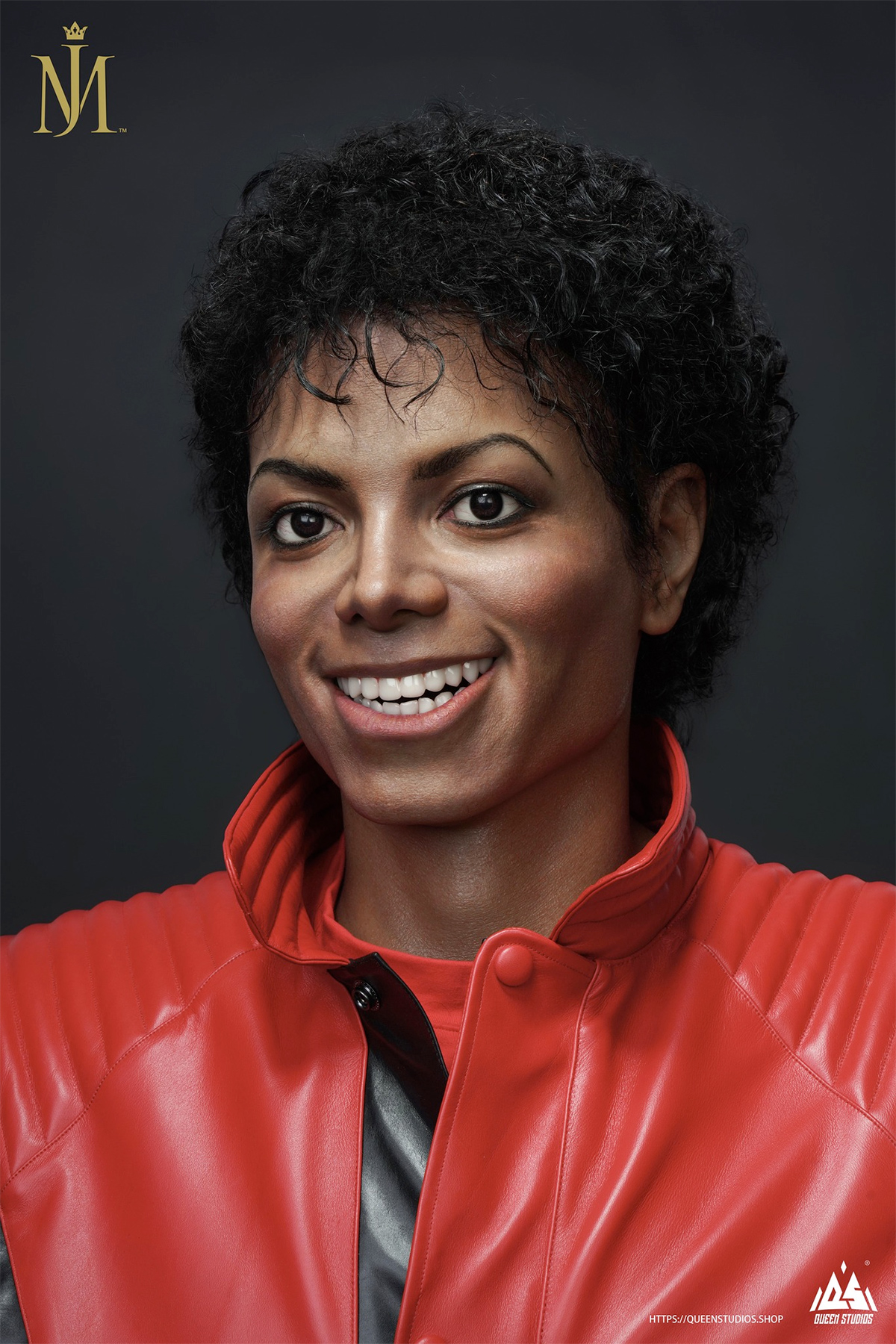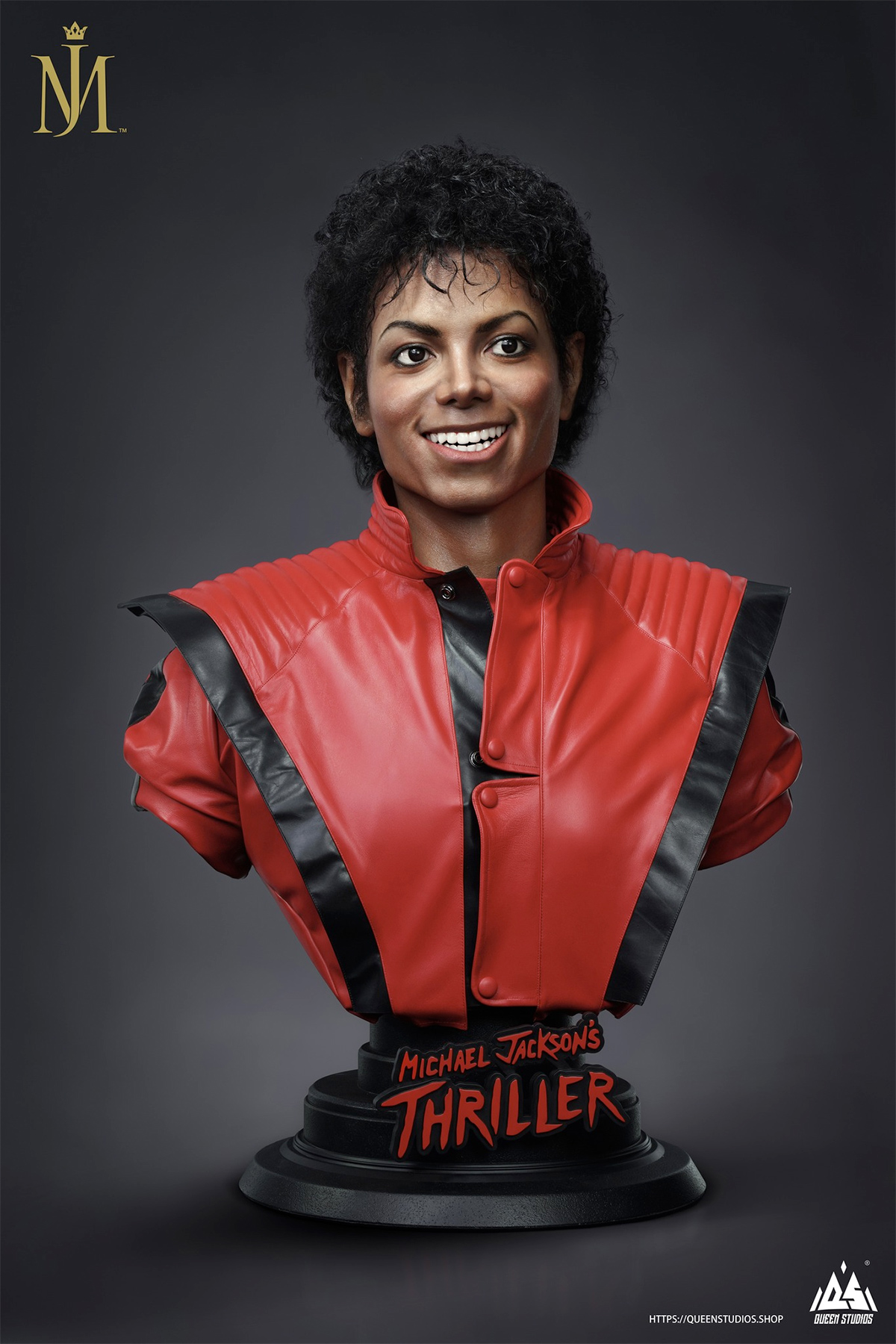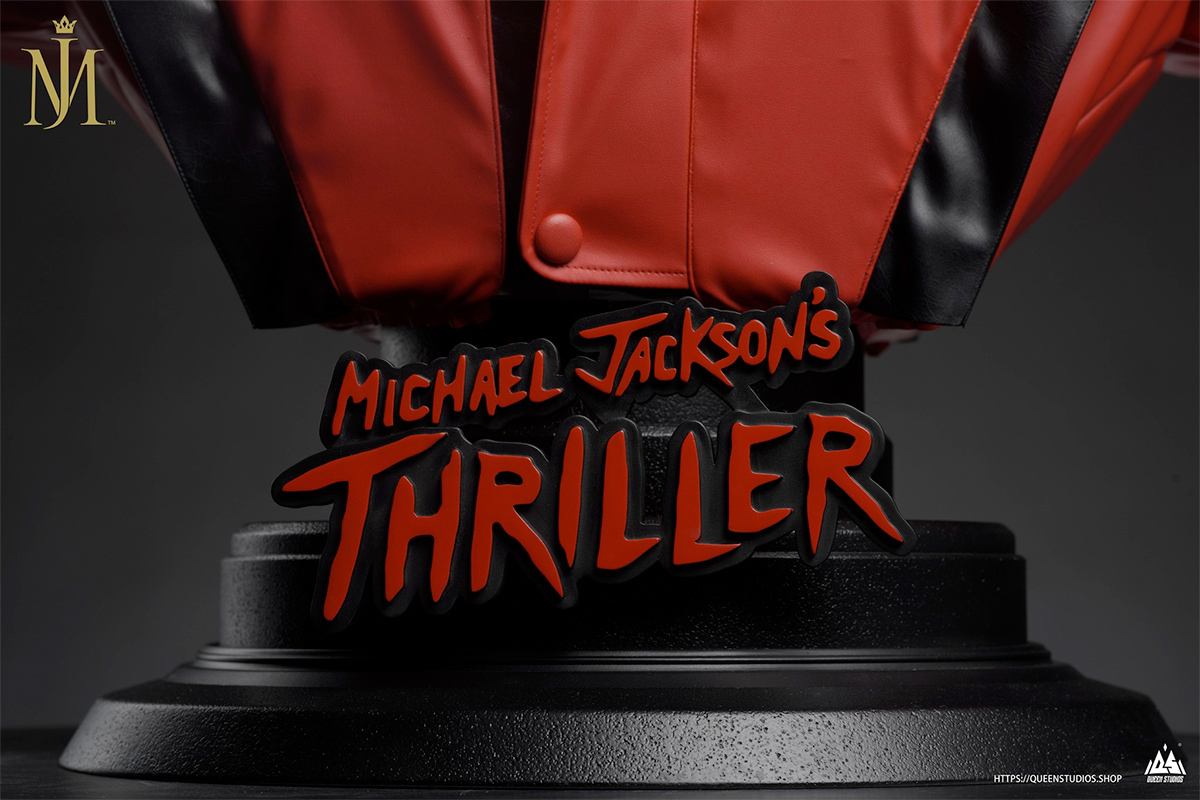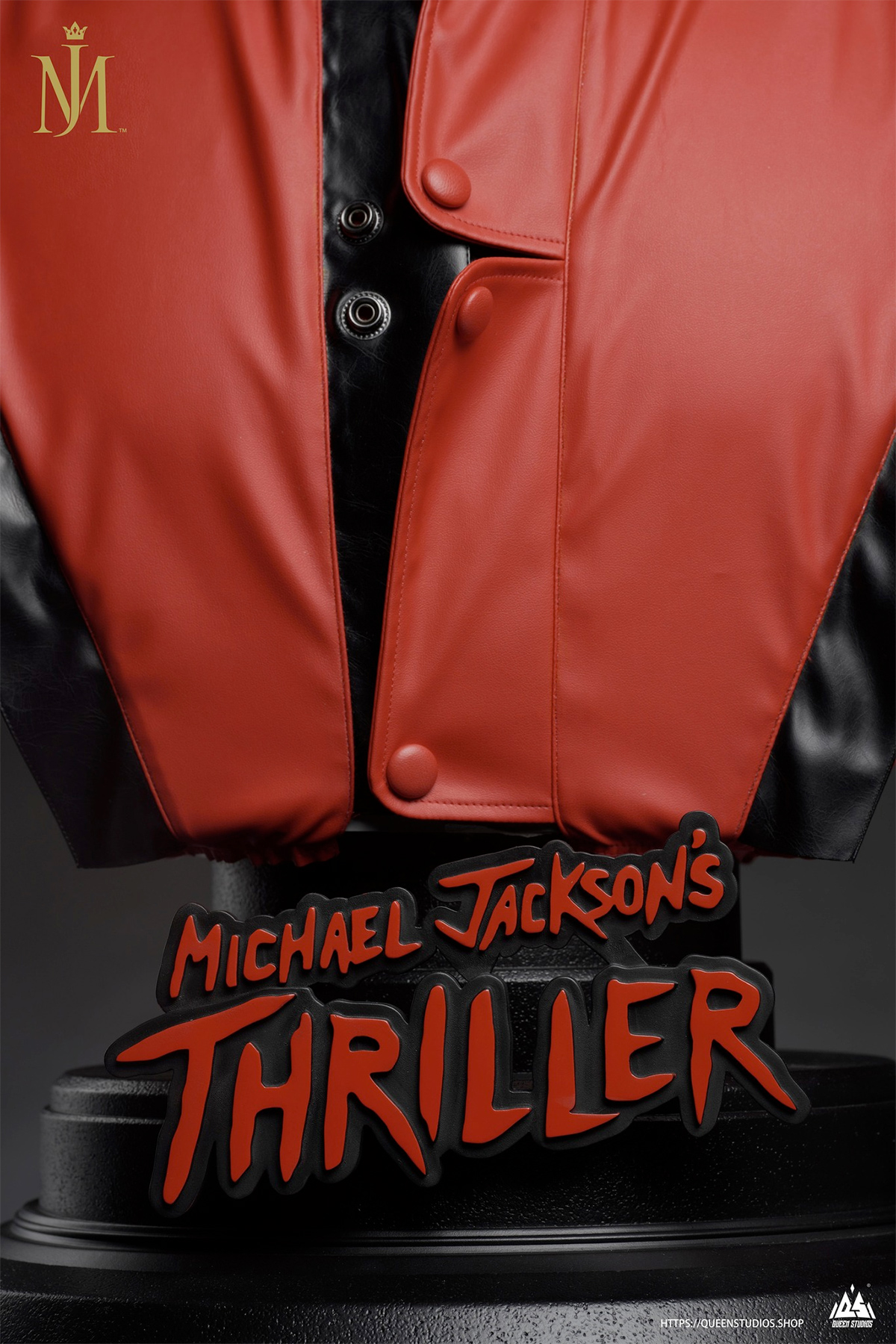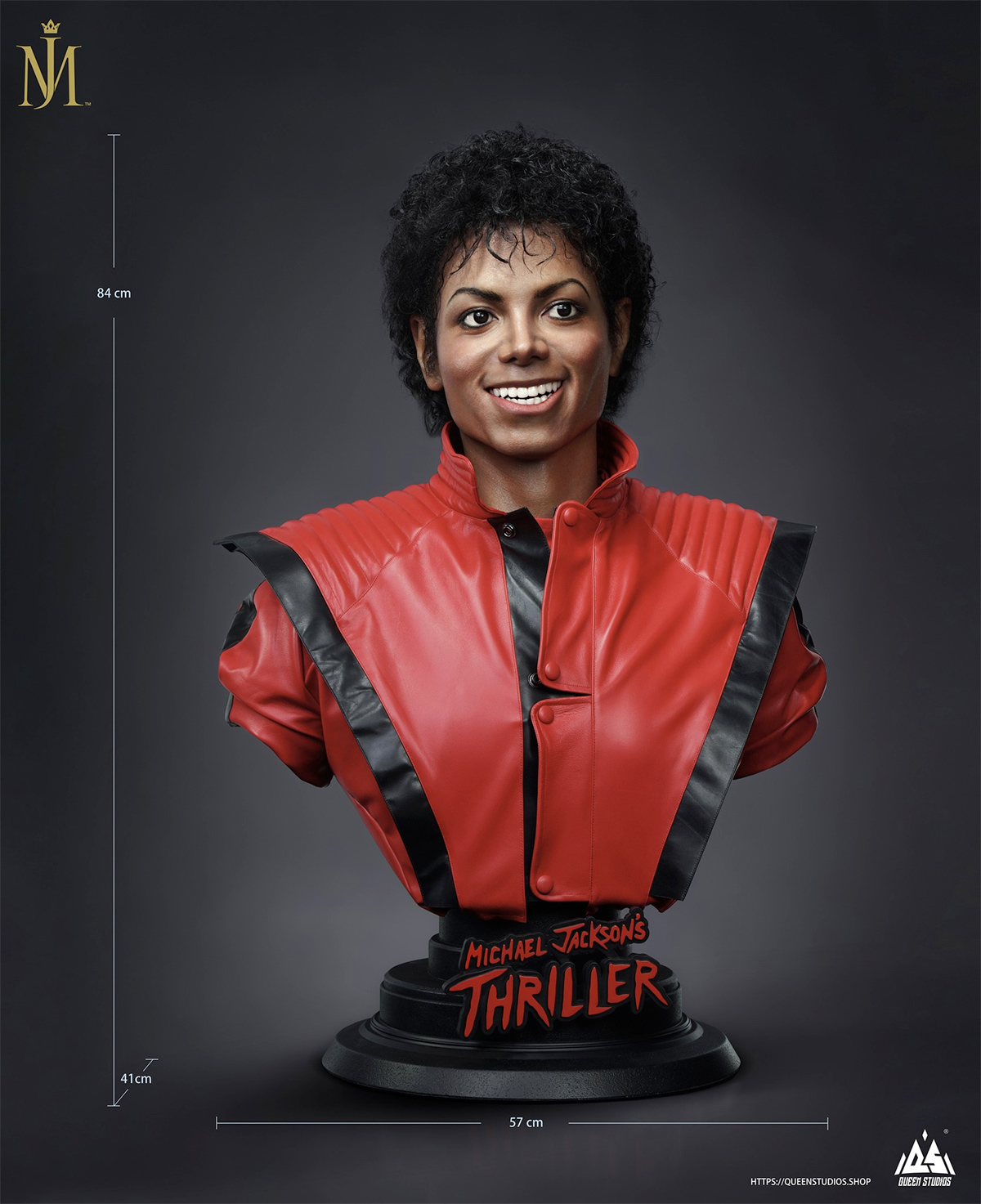 Source: https://blogdebrinquedo.com.br/2023/10/busto-michael-jackson-thriller-em-tamanho-real-por-mais-de-3-850-dolares-queen-studios/