Hasbro UK's David Henderson on Disney dolls, Chewbacca Mom and why it's a great time to be at Hasbro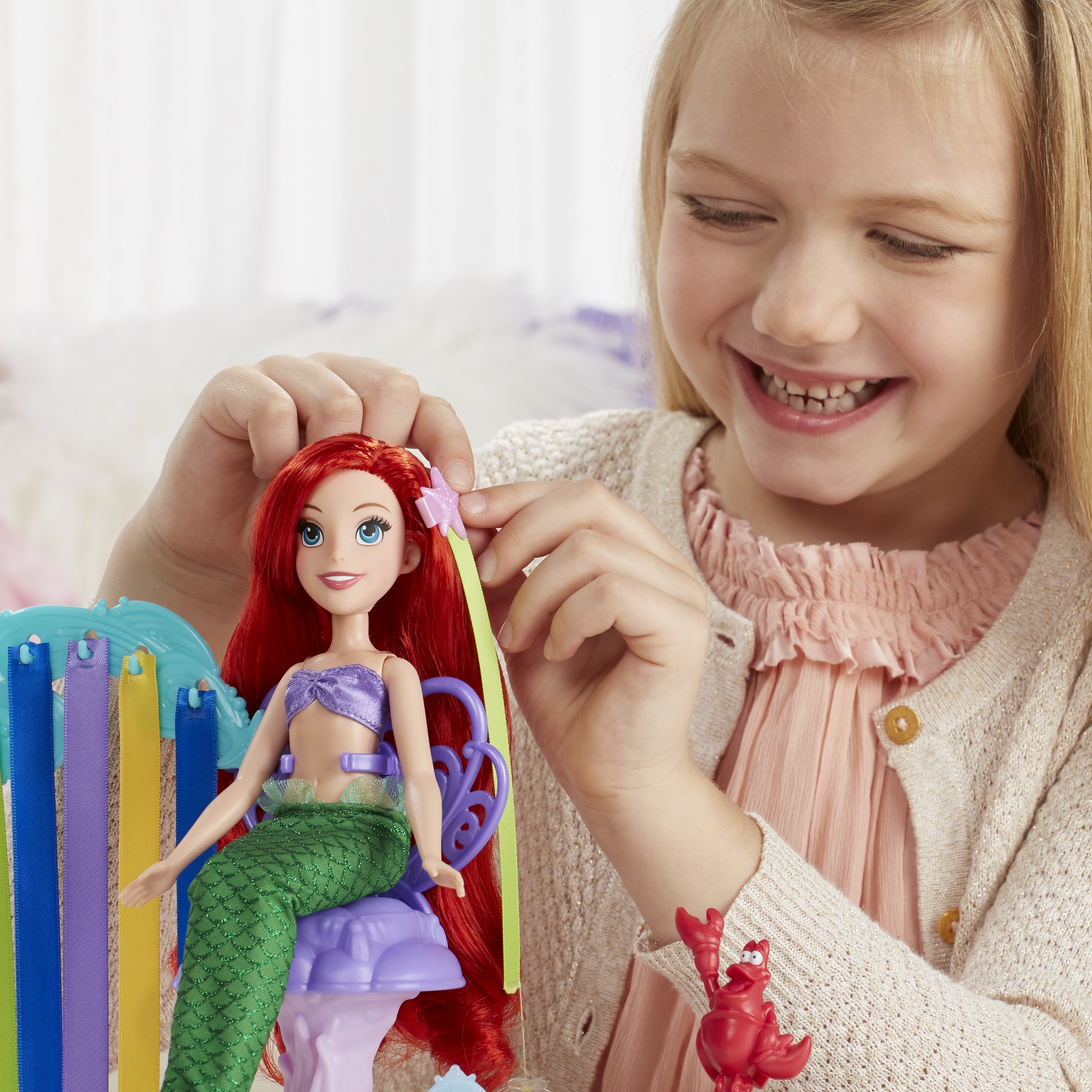 Hasbro has welcomed a new country manager for UK & Ireland in the form of David Henderson, formerly the SVP of sales and customer strategic marketing for Hasbro North America. Billy Langsworthy talks to Henderson about the success of Disney Princess dolls, the impact of Chewbacca Mom, those Mattel merger talks and the direction he wants to take Hasbro UK in over the next 12 months.
You took over the Disney Princess doll licence from Mattel last year. How has the line performed so far?
The Disney Princess and Frozen lines of fashion dolls and small dolls have been tremendously successful here in the UK and around the world for Hasbro.

Disney is a tremendous partner and we are fortunate to work with them across Disney Princesses, Frozen and Descendants in this category and we look forward to bringing Elena and Moana to market this year.

Last year, you had a viral sensation on your hands with Pie Face and it's happened again with the Chewbacca Mom craze. What do you make of what's happened with the Chewbacca Mask and has the UK felt its effect as much as the US?

We are very fortunate to have been a part of both of these viral sensations. The consumer has a global mindset and is now connected every minute of every day to events and content from around the world. Our brands connect with our consumers' lives and today's consumer wants to interact and share their experiences.

The UK and Ireland business felt the impact of the Chewbacca Mask viral video just as much as in the US. We reacted quickly, partnered with all of our retailers and sourced incremental products.

I was in stores in the UK on the day it hit and our sales, marketing, operations, logistics and digital teams immediately reacted and put plans in place to get more inventory to stores.

It remains one of our top items over the past few weeks and has also lifted already strong Star Wars sales to the next level.

Having moved to the UK from the US, what do you view as the key differences for Hasbro between both markets?

Simply put, there are many differences and many similarities, but that is only on the surface. I want to immerse myself in the culture, learn from my team, our retailer partners and the consumers.

I was born and raised in Canada and have lived in the USA for the past nine years. I have been fortunate to travel to and work in many countries and know that many differences exist, but the common bonds are also very strong. I can't wait to learn more about these great countries and their people.

Hasbro has been expanding its toy brands into other sectors like fashion, TV and movies. How receptive has the UK been to these ventures and do you feel there's scope for UK toy retailers to expand their Hasbro offering beyond toys?

Yes. Hasbro is an entertainment company with a blueprint, which has our brands and story telling at the center of everything we do.

We unlock our franchise brands (Transformers, My Little Pony, Nerf, Play-Doh, Monopoly, Littlest Pet Shop and Magic: The Gathering) with immersive entertainment, innovation in toys and games, digital media and across all consumer product categories in markets around the world.

We partner with many great industry leaders to unlock their brands in the toy space and place great importance on driving our entire portfolio.

Our decisions are rooted in consumer research to understand how we can unlock the potential of our brands in all consumer product categories, including toys and games.

We aim to connect with our consumers and have a share of their lives, when and where they want to experience our brands. It can be on TV, digital and social channels, amusement parks, publishing, fashion, and toys or at the theatre.

We are a humble team who shall continue to have a voracious appetite to succeed.

What can you tell us about the Hasbro/Mattel merger talks that surfaced earlier this year? Looking ahead, do you expect a merger to be in the pipeline?

Mattel is a great company. Hasbro continues to focus on our strategic plans and to unlock our brands around our blueprint.
How has 2016 been for Hasbro so far in the UK and Ireland?

The Hasbro UK and Ireland teams have built tremendous momentum across all key categories and channels. It's an exciting time to be part of Hasbro here and around the world.

What are your main aims for Hasbro UK this year?

We will continue our business momentum, enhance our digital engagement with the consumer, celebrate with our brand fans and drive deeper retail partnerships across all channels.
 
Where are the areas of improvement for Hasbro in the UK and Ireland and how are you looking to tackle these?

The team has done a phenomenal job in all areas. The key for our team is to be relentlessly focused on driving our business, understanding our consumer and connecting with them across all possible touch points.  

Simply put, we must not be satisfied with our current momentum and always be seeking out new opportunities to connect with our consumer.  
 
What new lines are you most excited for this year?  

We are very fortunate at Hasbro. Our franchise brands, such as Nerf, Play-Doh, My Little Pony and Transformers, are growing in toys and all consumer product categories. Hasbro Gaming is seeing unprecedented success with Pie Face, Monopoly and much more.

Our partner brands from Disney (Princess, Frozen, Elena, Moana and Descendants), Lucas (Rogue One), Marvel (Captain America, Spider-Man and Marvel Legends), DreamWorks (Trolls) and Yo-Kai Watch are connecting with the consumer in the toy space and we are poised for continued growth.  

My son (aged 12) is most excited about all our new Nerf Blasters and Transformers Generations and my daughter (aged nine) can't wait for the new My Little Pony and Trolls. My wife has Pie Face Showdown on her must have list.