Giant Hinged Mickey Mouse Safe "Syaking-Bang!!" measuring 48 cm « Toy Blog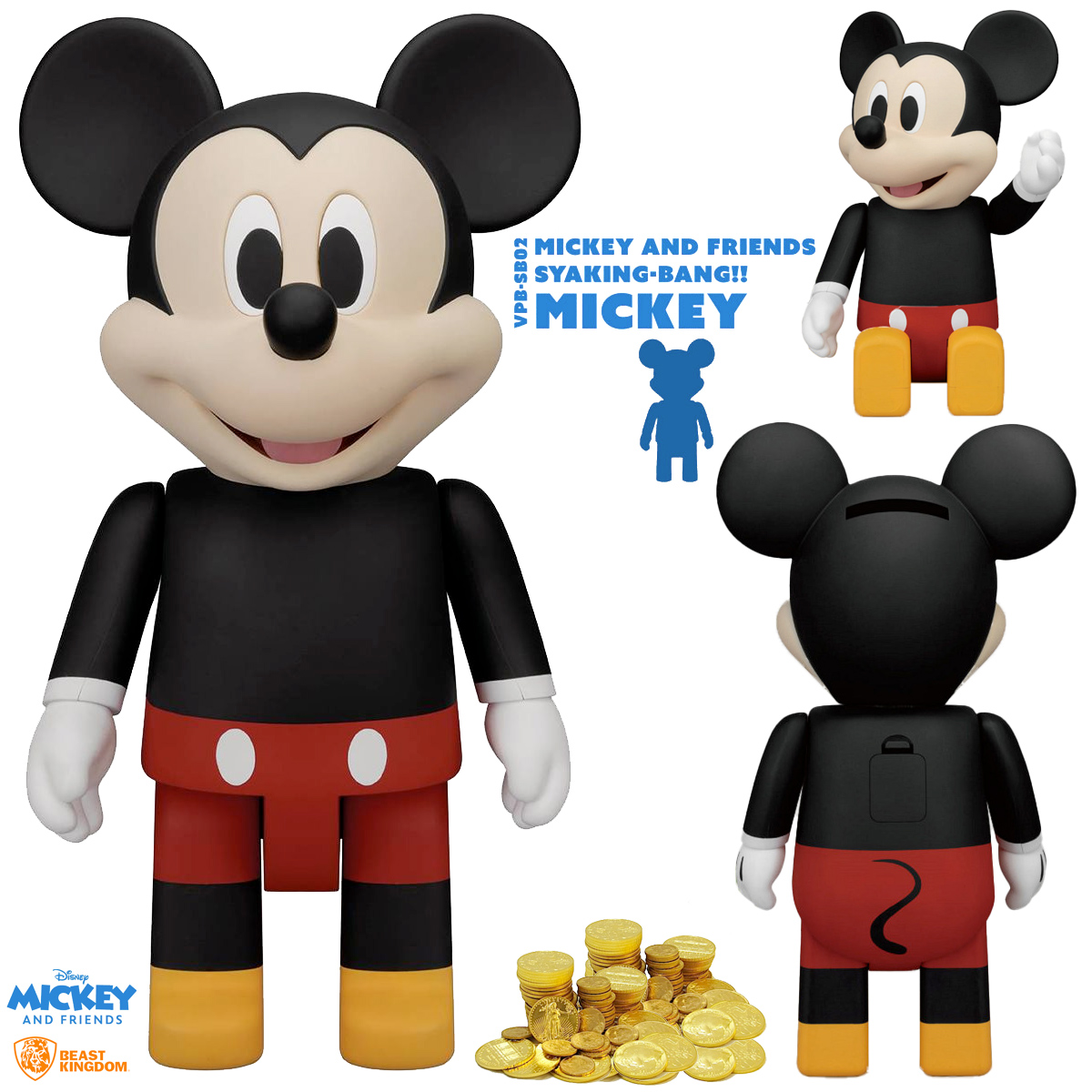 Beast Kingdom has launched one of its giant "SYAKING-BANG!!" safes, derived from the Japanese word "ちょきん" (economy) and the sound the metal makes every time a coin is thrown into a pot, in Mickey Mouse shape.
The Mickey Mouse Syaking-Bang!! Piggy Bank (VPB-SB02) has the stylized shape of the Disney mouse with a rectangular body, disproportionate head and a touch of a retro doll with articulated arms, legs and neck to be placed in different poses.
Mickey's safe has a slot behind the head to insert coins and a trapdoor in the back to get them out. The safe is made of PVC/ABS plastic, has been officially licensed by Disney and is giant in size, approximately 48 cm high by 25.5 cm wide.
The Giant Mickey Mouse Syaking-Bang!! Piggy Bank (VPB-SB02) costs US$109.9 on pre-order from Entertainment Earth, which accepts orders from Brazil.
See other Disney safes among many safes here on the Toy Blog.
Via Beast Kingdom.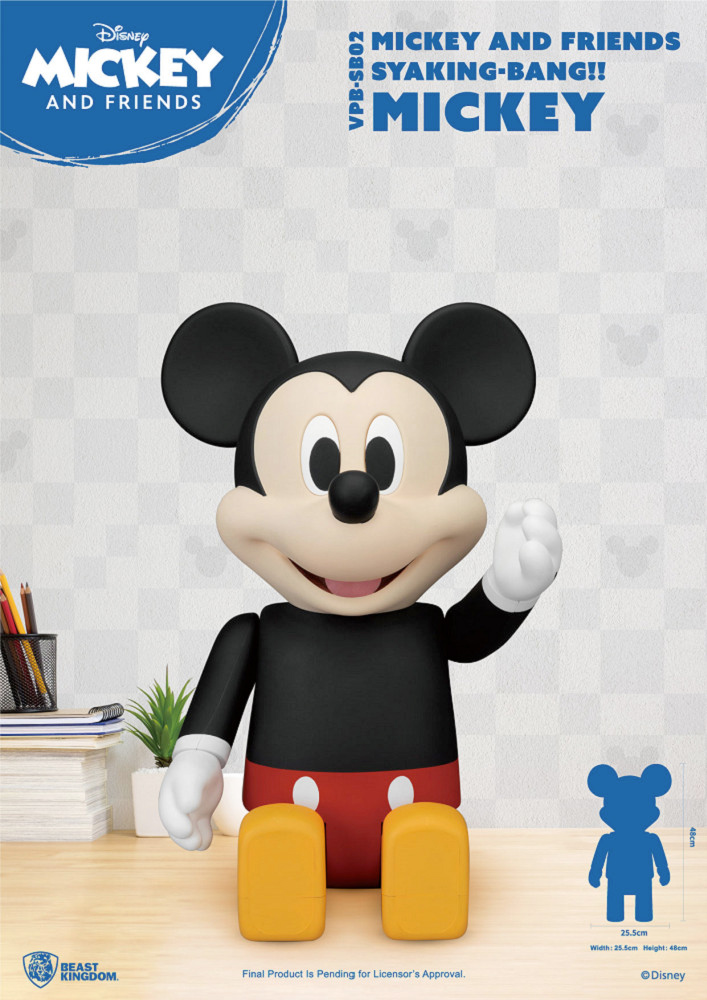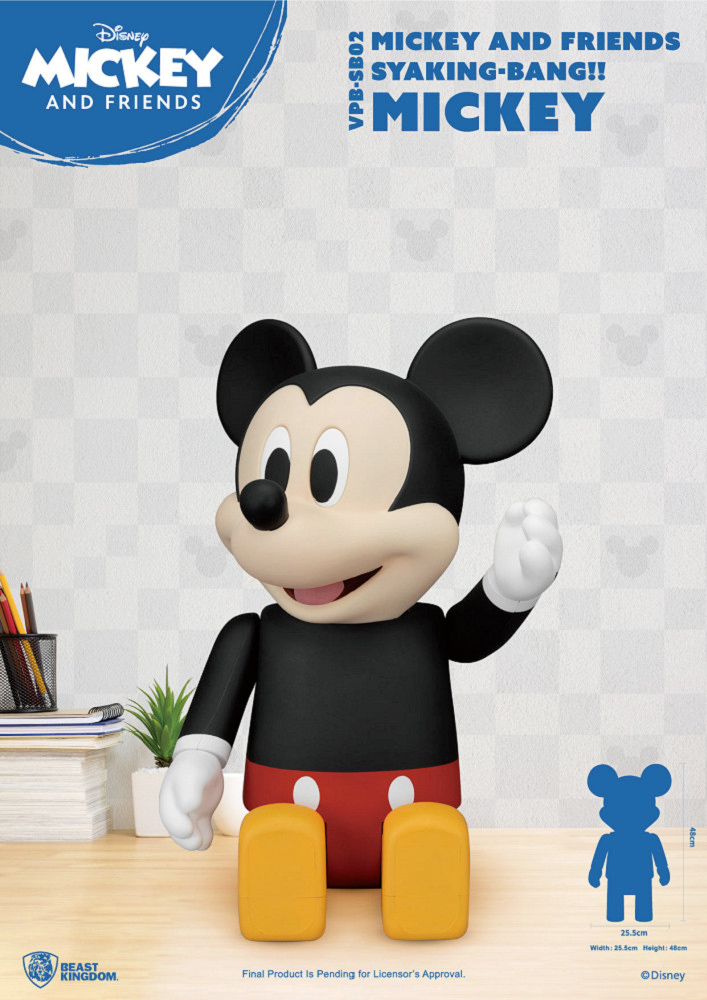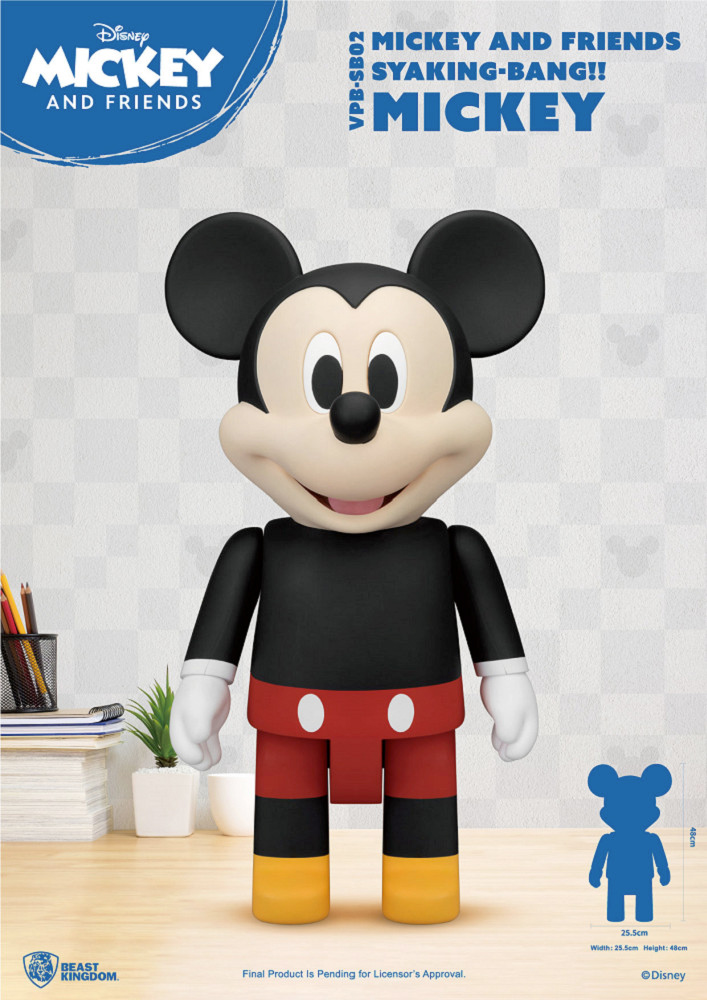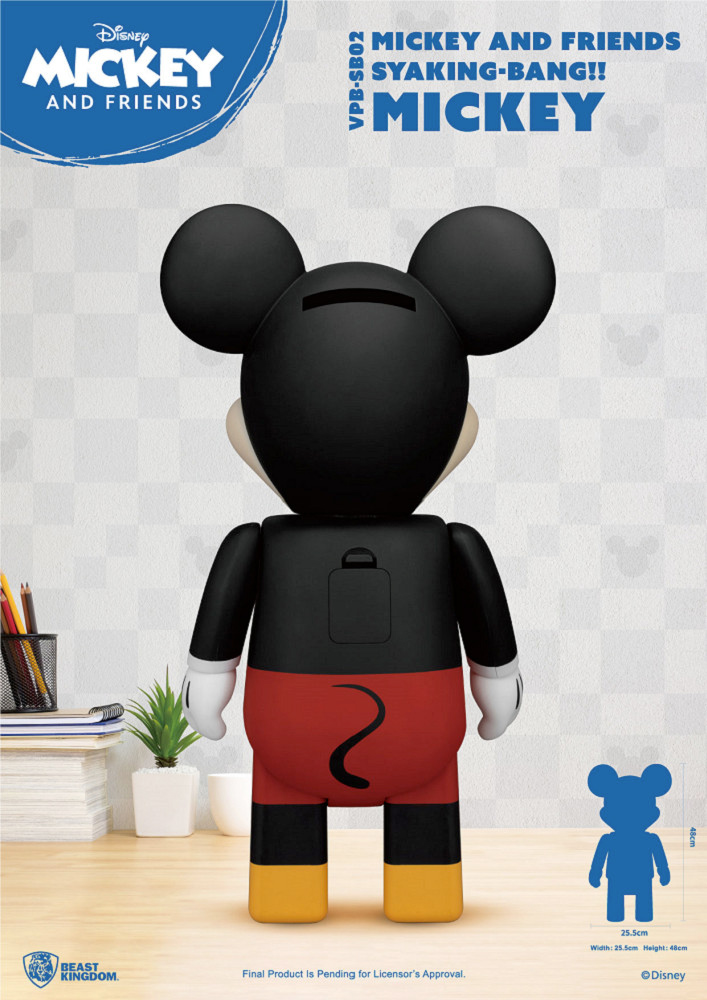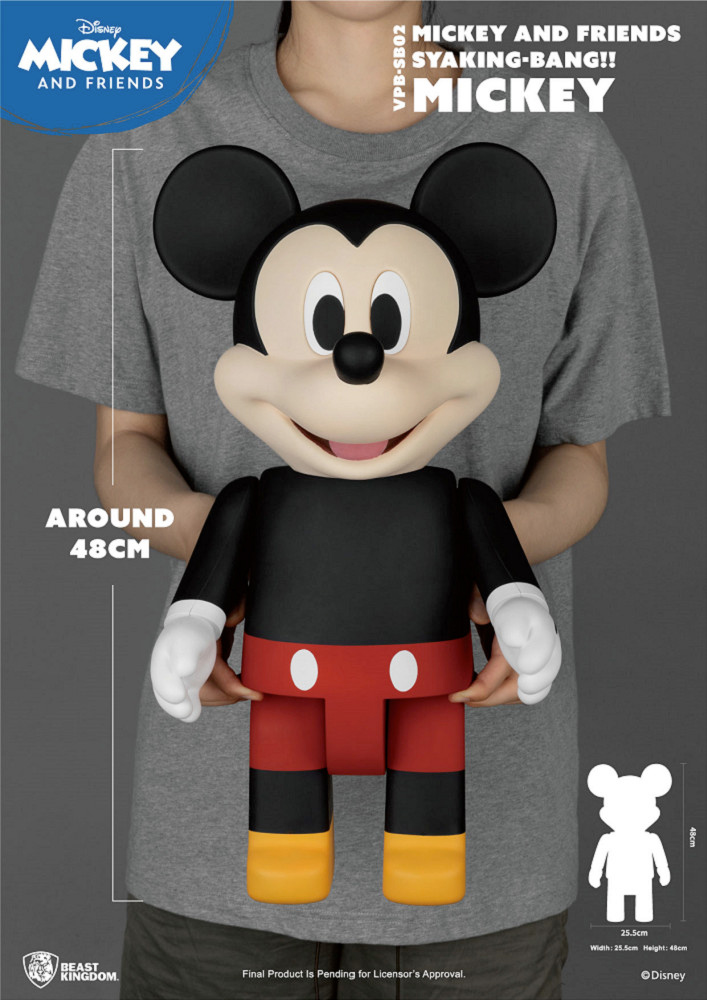 Source: https://blogdebrinquedo.com.br/2023/11/cofre-gigante-articulado-mickey-mouse-syaking-bang-com-48-cm/