Discover the 10 most downloaded PSP games for emulation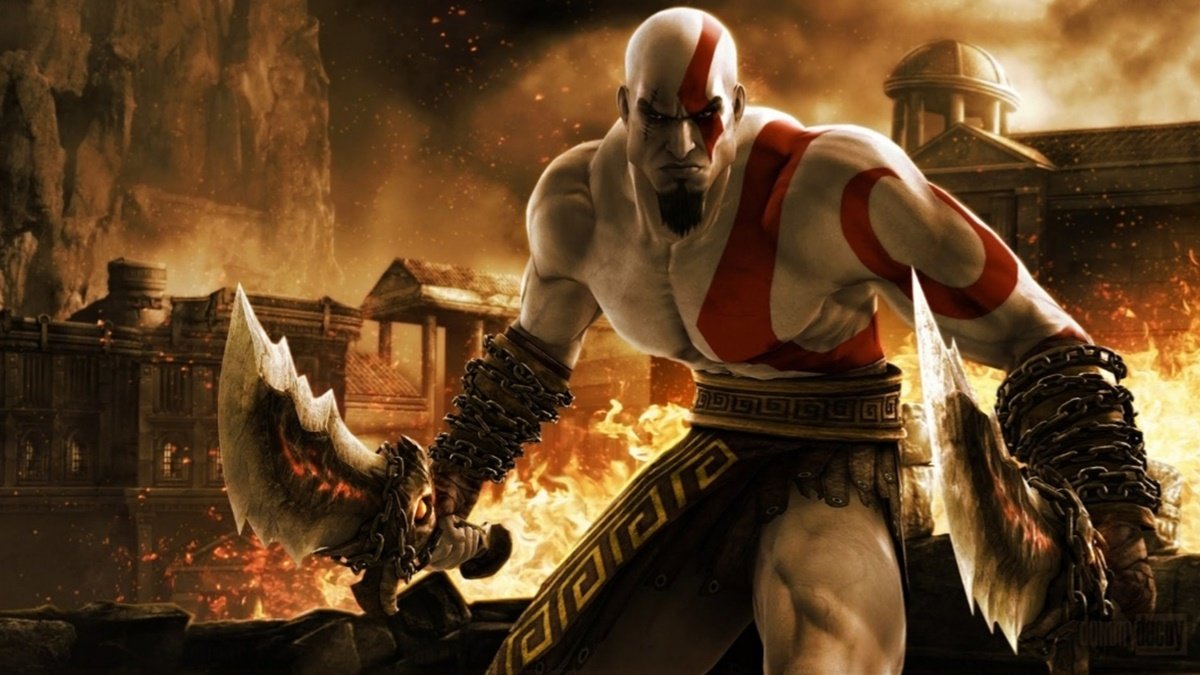 Sony has always had a tradition in desktop consoles, but he took the right risk in launching a portable when he made the PSP. Its library is very vast and has several games, which in itself means that the platform has titles that are highly sought after for emulation.
In the following lines, you will have the chance to discover what are the 10 most searched PSP games for emulation – and we already anticipate that this list may have some surprises.
1. God of War – Ghost of Sparta
God of War – Ghost of Sparta is the second episode of the action series starring Kratos to arrive on the PSP. Developed by the Ready at Dawn studio, in this game the focus is on the Spartan warrior's family relationships, more precisely with his brother Deimos (who is missing).
Even on the PSP's small screen, one of the highlights are the battles that can reach visceral and detailed proportions with the famous Quick Time Events. We also have the addition of the Arms of Sparta, allowing Kratos to access various equipment to eliminate enemies, such as a spear and a shield used to attack.
2. Dragon Ball Z – Tenkaichi Tag Team
For fans of a good fighting game, Dragon Ball Z – Tenkaichi Tag Team is a game focused on combat between doubles (as we see in X-Men vs. Street Fighter, for example). In the game, you can choose between different characters to advance through options such as Battle 100 mode, which recreates some epic fights from the animation.
3. Grand Theft Auto – Vice City Stories
Grand Theft Auto – Vice City Stories It is part of Rockstar's list of open world titles and focuses its events on Victor Vance. The character is an American army corporal sent to the streets with the aim of combating drug trafficking.
To get the job done, you need to maintain a good arsenal of weapons, not be afraid to steal cars and motorcycles (this category of vehicle even made its debut in this game) and carry out several parallel missions in exchange for money or items with all the characteristic violence of the franchise.
4. Naruto Shippuden: Ultimate Ninja Impact
Naruto Shippuden: Ultimate Ninja Impact It's a game more focused on combat.allowing you to choose between different animation characters to challenge anyone in three-dimensional arenas where ninjas can run free from one side to the other performing their jutsus.
As far as the story is concerned, the orange ninja needs to interact with other characters in a story that begins after the protagonist leaves with his master Jiraya to train and learn to better control the power of the "Kyuubi", allowing him to explore more of his development.
5. Need for Speed Most Wanted 5-1-0
Need for Speed Most Wanted 5-1-0 is a racing game developed by EA and with a lot of content. The proposal here is to get cars and resources to stay on the road racing so much that you are the driver most sought after by the police.
This way, in addition to winning the race and do your best to stay at high speedyou also need to worry about law enforcement, who will try to close you down, push you to the side of the road and other resources to end your journey early.
6. Dragon Ball Z Shin Budokai
Another game Dragon Ball to join our list. Dragon Ball Z Shin Budokaidifferent from the title that already appears in this list, focuses on battles between one character against another.
The game became quite popular due to some of its ranged combat mechanics, especially the Special Technique, Super Ki Blast and Super Attack, which create good effects on the screen and are fundamental pieces for defeating the opponent.
7. FIFA Street 2
This is the only sports entry on the list of the most downloaded PSP games. As in the FIFA Street original, here it is possible to use different dribbles in matches that use the streets as a field and have no fouls or penalties (not even the figure of a judge to put order in the house).
There are several well-known players to form the ideal team, such as Messi, Tevez, Ronaldinho Gaúcho, Zidane and many others. Just keep an eye on the attributes of each of them and check which ones offer the best synergy in four-on-four battles in the main mode.
8. Mortal Kombat Unchained
Yes, the PSP has it too Mortal Kombat to delight fighting game fans. Mortal Kombat Unchained allows you to enjoy all the violence from the franchise on the Sony laptop screen, complete with fatalities and everything.
An important point regarding gameplay is that some stages have breakable points to throw the opponent (something that began to become popular in Ultimate Moral Kombat 3), in addition to having a weapons system and fighting styles for the fighters.
9. Assassin's Creed Bloodlines
Assassin's Creed Bloodlines It is the first game in the Ubisoft action franchise to be released for PSP and allows you to learn a little more about the story of Altair, a character who debuted as the protagonist of Assassin's Creed.
Like a true assassin (even starting the journey with various weapons and skills), the maxim here is to act stealthily while following a story that brings more details about the relationship between Altair and Maria, as well as challenging bosses at the end of each segment. from memory.
10. Dante's Inferno
Finally, we close our list with the PSP version of Dante's Infernoaction title based on the book The Divine Comedyby Dante Alighieri, and which is not far behind what we saw on consoles.
The main elements present in the work were transported to this action game, such as Hell, Purgatory and Paradise. It is through scenarios like these that the protagonist Dante, a veteran of the Crusades, must go through to try to free his loved one's soul from hell while fighting enemies and bosses in a style similar to that seen in games like Devil May Cry e God of War.
Source: https://www.tecmundo.com.br/voxel/272160-conheca-10-jogos-psp-baixados-emulacao.htm