Worlds 2023: "Disappointed", says Palafox about the level of other NA teams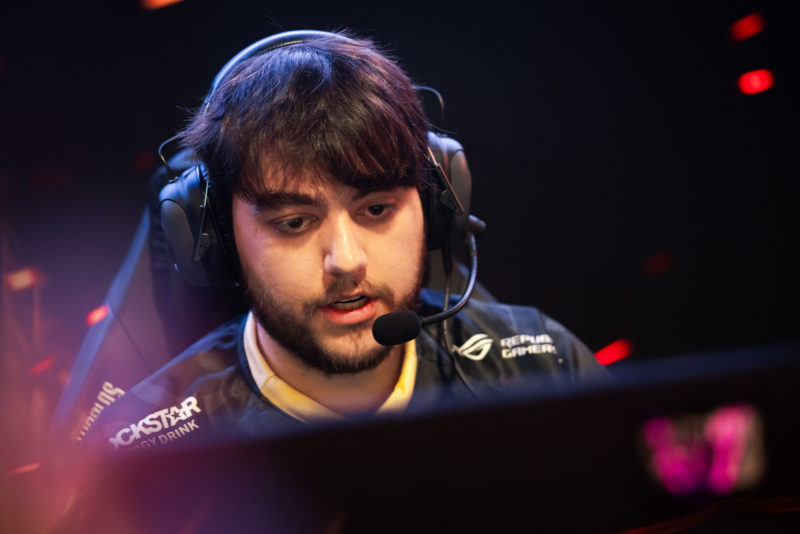 A NRG won the MAD Lions and is in a series of reaching the playoffs do Worlds 2023. The North American team will face G2 in the next round of the Swiss Stage of the competition.
After the victory, PalafoxNRG mid laner, spoke with More Esports and commented on his first international experience, sent a message to the other NA teams and said he was looking forward to the MD3.
First experience on an international stage
I'm a little more nervous than I thought I would be, which honestly, probably a lot of people say, because in the LCS, I get nervous the first game and then it subsides a little. Yes, I'm a little nervous. I just want to show what I have. Which ends up leading me to exaggerate sometimes. But I think I need to calm down.
Palafox talks about NA's level at Worlds 2023
Honestly, I'm a little disappointed in some of our other teams we've sent here. I feel like they're probably getting too caught up in their own heads. If I had one word to say to them, it would be that you just need to play as a team. League is not a one-on-one game. It doesn't matter what you do. Just work together.
O meta do mid no Worlds 2023
I think it's really interesting because I think a lot of players and teams don't really have a good read on the mid lane meta. Sometimes, even myself, sometimes I feel one thing and then another, I'm thinking, I don't know what this feels like, because right now I feel like we need to look at every champion in the game as a possible mid lane champion, and if you don't choose the right champion, sometimes you will be completely useless. I think the game against Weibo was a good example where I wasn't very happy with what we chose. And sometimes it can completely ruin your game.
Difference from LCS to Worlds
Yeah, like I said, I think it's just because there are a lot more people watching and you're playing against players like Chovy or Xiaohu. I've been watching these guys play all year and I always think: do they really know who I am? And it's just playing against people that you respect so much that makes you a little more nervous.
When will NRG play again at Worlds 2023?
The North Americans return to Summoner's Rift next Friday (27th), starting at 7am, in an MD3 against G2, European champions. In this match, whoever wins is in the playoffs, but whoever loses is not yet eliminated from the tournament and still has a chance of reaching the decisive phase.
Follow complete coverage of Worlds 2023 with game calendar, results, tables, format and other information here on More Esports.
Source: https://maisesports.com.br/worlds-2023-desapontado-diz-palafox-sobre-nivel-dos-outros-times-do-na