Wednesday Addams Ouija Board with Phosphor Paint (Netflix) « Toy Blog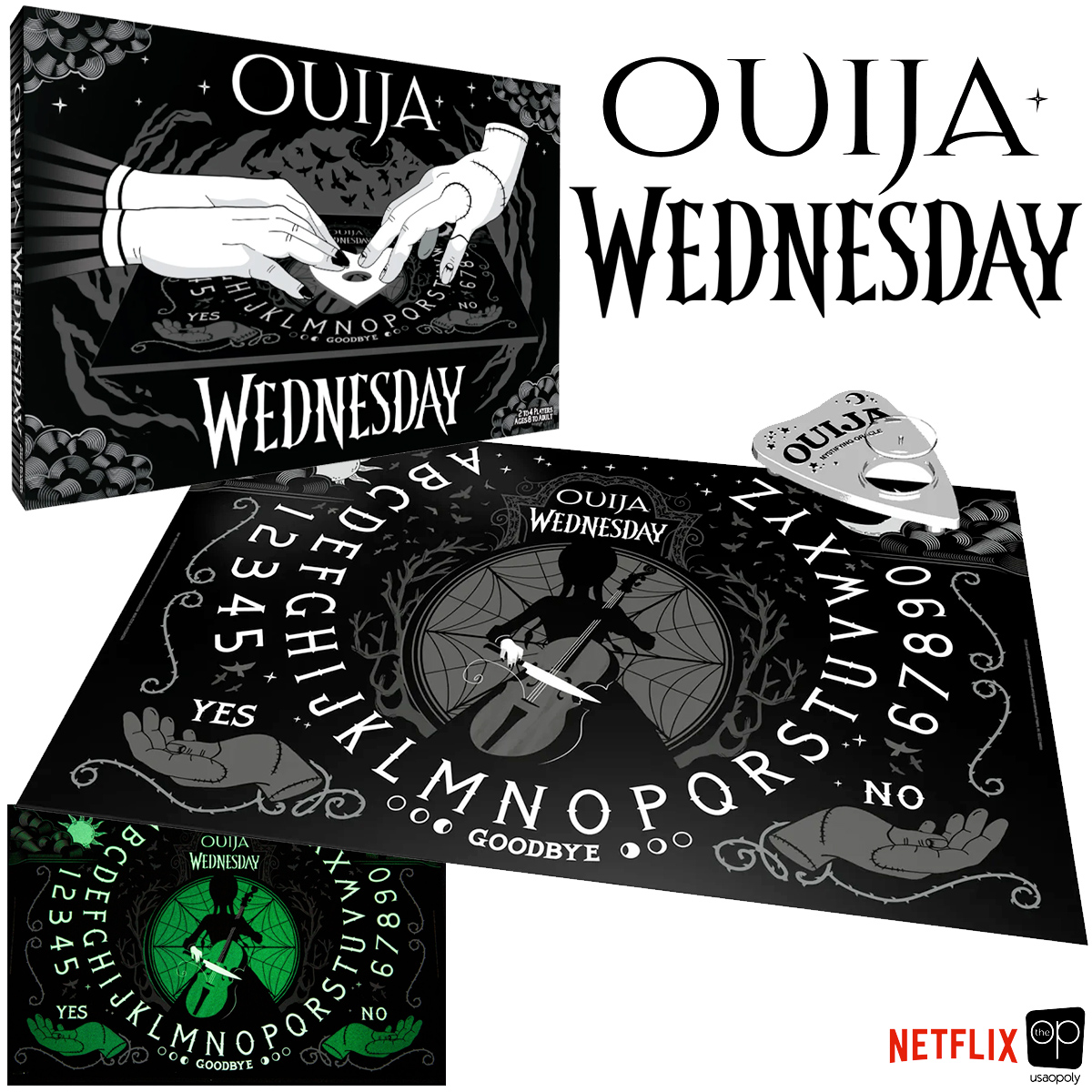 USAopoly launched a themed Ouija board to talk to disembodied spirits with the help of Wednesday Addams.
The Wednesday Series Ouija Board has a black background with white letters and is decorated with themed motifs inspired by the Netflix series, including young Wednesday (Wandinha) playing the cello with a knife, her dorm window and her companion Thing (Mãozinha), as well as flying bats and spider webs.
The letters and lines on the board are painted with phosphorescent paint, providing a frightening greenish glow effect for those who dare to play in the dark. The Wednesday Series Ouija Board game comes with a white Planchette with a transparent lens, is officially licensed and is suitable for 2 to 4 players over 8 years of age.
The Wednesday Series Ouija Board costs $29.99 at The OP Store.
See more toys from the Addams Family franchise and other Ouija boards here on the Toy Blog.
Via The OP.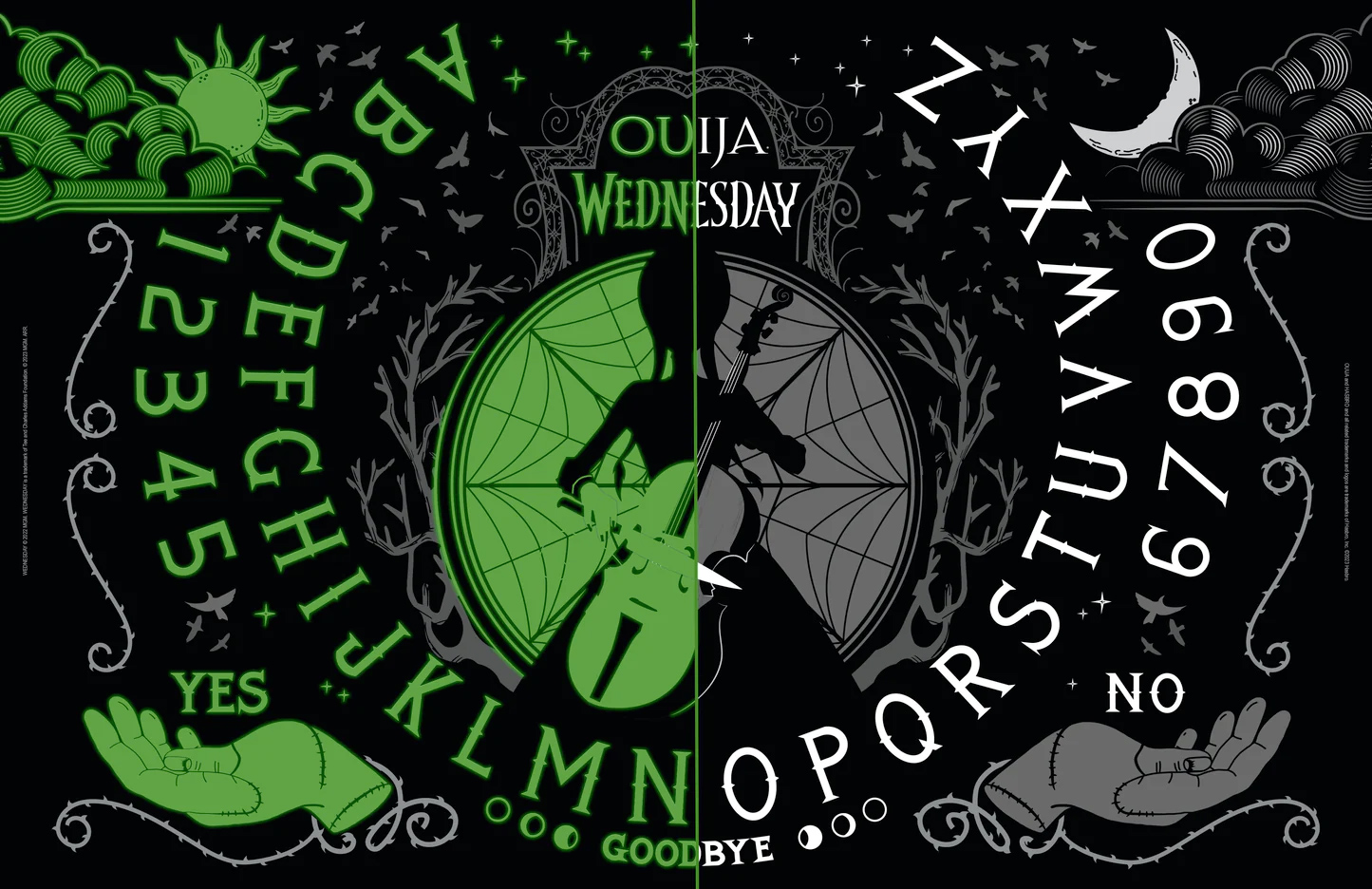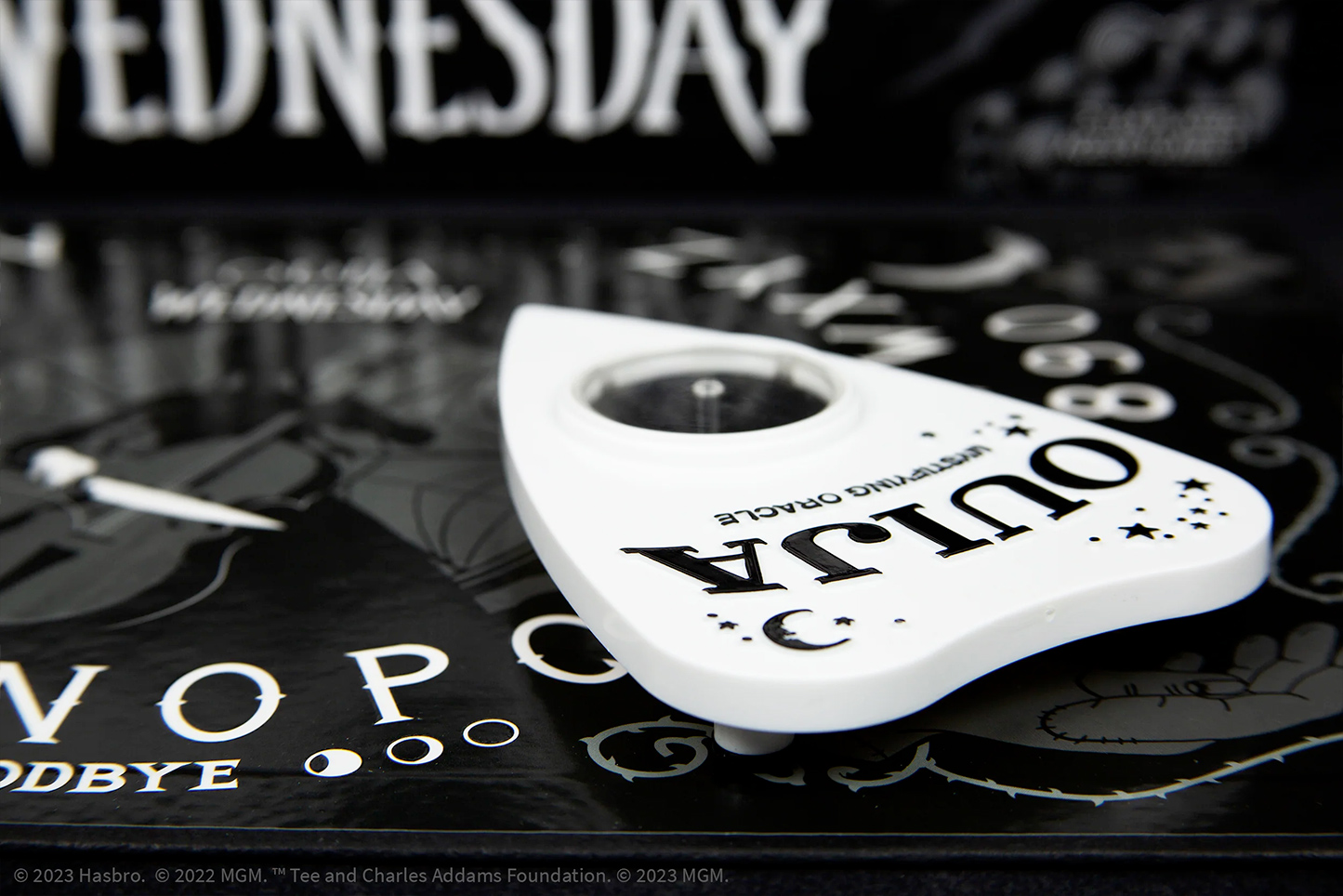 Source: https://blogdebrinquedo.com.br/2023/11/tabua-ouija-wednesday-addams-com-tinta-fosforescente-netflix/