VALORANT Champions 2023: "We were very tired", says Saadhak after loss to EG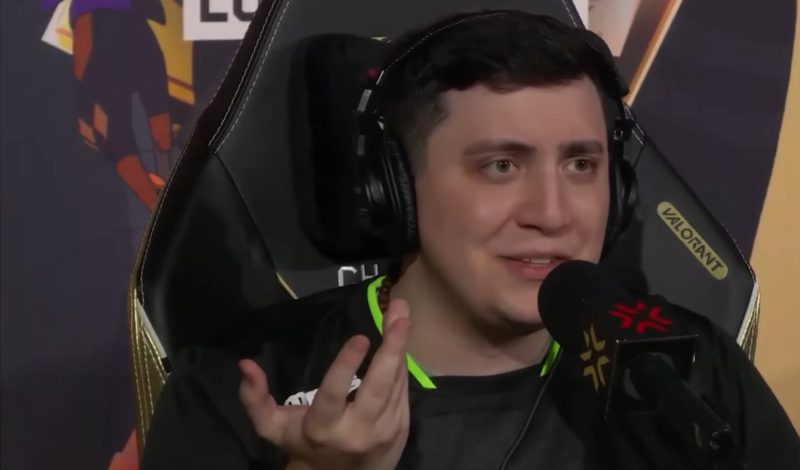 LOUD was eliminated from VALORANT Champions 2023 after losing to Evil Geniuses. team captain, Saadhak several times he cited the fatigue of the players and how this impacted on several small mistakes during the series.
He also criticized Riot's annual schedule, saying the team had few weeks of rest between one championship and another. Watch the full conference below:
Saadhak cites player fatigue for series
In total, LOUD played 16 maps at VALORANT Champions 2023. In the final part of the championship, the team had to play on two consecutive days, on the 24th against Fnatic and on the 25th against EG, in a series of five games.
I think the worst thing for us was the tiredness. We played many, many games. In many Md3 we play all three maps, in this Md5 we play all five. This made us make a lot of mistakes, it cost us rounds. We won a pistol and lost in sequence, so it was tired. It's part of being here, unfortunately.
This was not the first time that Saadhak cited the team's extreme fatigue. In an interview for the Brazilian broadcast, the captain again mentioned that several of the mistakes made by LOUD against EG are things they don't usually do, but they did because they were tired.
Saadhak criticizes Riot Games' annual calendar
I love Riot Games, but it's really hard for teams that manage to qualify for tournaments. From Lock In, which we got to the finals, to VCT Americas and then Masters Tokyo, I think we had two weeks of rest. I think that Riot can do things much better, but that must be why we have this calendar. Honestly, in all my time with VALORANT this is the most grueling schedule we've ever had, and it feels like Riot penalizes you for winning.
Riot announced the VCT 2024 schedule and, as much as the company changed some things to have more tournaments throughout the second half of the year, again several players complained about how "tight" it is in the first half.
Paper Rex and Evil Geniuses will play the Champions 2023 final
This Saturday (26) we will have the final of the VALORANT Champions 2023 between Paper Rex e Evil Geniuses Starting at 16 hours.
Follow the full coverage of VALORANT Champions 2023 with fixtures, results, statistics and other information here on More Esports.
Source: https://maisesports.com.br/valorant-champions-2023-estavamos-muito-cansados-diz-saadhak-apos-derrota-para-eg