VALORANT Champions 2023: CEO of LOUD praises cauanzin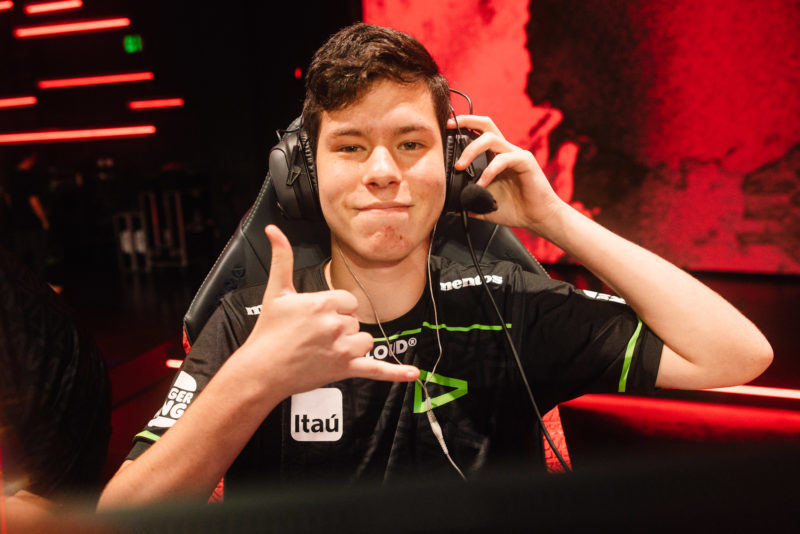 A LOUD won the EDG no VALORANT Champions 2023 and is still alive in the playoffs of the competition, already being among the four best teams in the world. Playhard, CEO and one of the founders of the Brazilian organization, spoke about the campaign in the world cup and praised cauanzin.
Playhard talks about LOUD campaign at VALORANT Champions 2023
Playhard recalled that LOUD arrived with a different line-up for this year, and even with all the challenges, managed to win VCT Americas and is now in the top 4 in the world.
Obviously, everyone wants to win, nobody enters the championship thinking about getting Top 4, but that's already very good. So, for the project and what we expected, top 4 in the world is already absurd, sensational, it's great! If they win this next game against Fnatic, they'll be very motivated afterwards, you know? […] Very happy with the performance of the kids, they deserve a lot, we who know the guys personally, we work with them, we know that the team has a lot of heart, they want to do theirs and represent Brazil, so it's up to us and we're going to cheer a lot.
"cauanzin will be top 3 or top 2 in the world", emphasizes Playhard
While watching the best moments of the game between LOUD and EDG, Playhard took the opportunity to praise cauanzin and even nailed that he will be "top 3 or top 2" in the world among the best players.
This guy is not human… The cauanzin's aim has no basis, the guy is very blurry. cauanzin will be one of the best players in the world! It already is, but like this, it will be top 3 or top 2 in the world. Very absurd!
Playhard completes by saying who he thinks is the best on the LOUD team currently
Today Less is better, because in addition to the very good aim, today he already does some other things in the game, cauanzin does not, it is literally an absurd aim and skill, but today I would say that Less is very good. But it's hard to say, because quotes also do some amazing things, it's hard to choose someone.
VALORANT Champions 2023
The clashes of the second stage of the Champions League have already been defined. The top eight teams from the group stage qualified for the playoffs.
It is worth remembering that the LOUDBrazilian representative, continues in the fight for the second world championship and will face the FNATIC this Thursday (16), at 4 pm, Brasília time.
follow the complete coverage of VALORANT Champions 2023 with game schedule, results, table and other information from the VALORANT World Cup here on More Esports.
Below, watch the video in which Playhard talks about cauanzin and LOUD at Champions 2023:
Source: https://maisesports.com.br/valorant-champions-2023-ceo-da-loud-rasga-elogios-a-cauanzin-e-elege-o-melhor-da-loud