Saudi Arabia announces Esports World Cup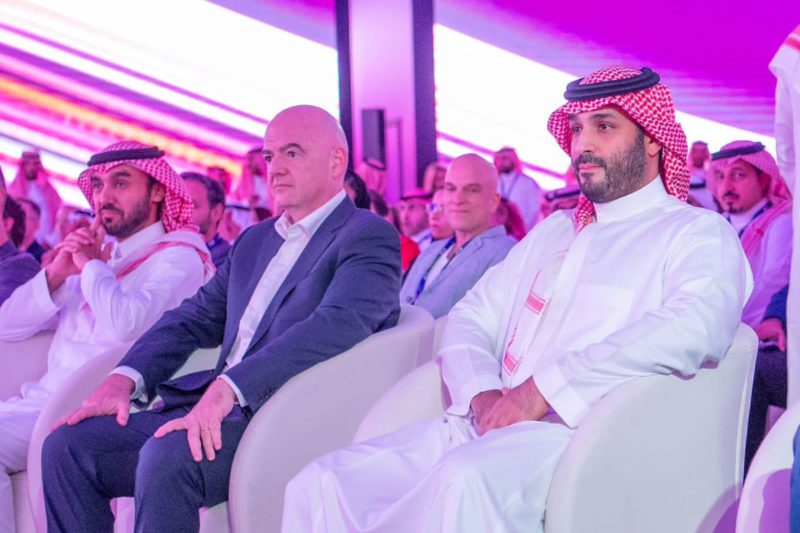 Saudi Arabia announced the launch of Esports World Cup, a tournament that promises to become one of the biggest events in the history of electronic games. The announcement was made by the prince Mohammed bin Salmanat The New Global Sport Conference.
You've been waiting for it… the tournament that will change your life 🏆

Premiering in Summer 2024, the Esports World Cup will crown the best club on earth.
#esportsworldcup pic.twitter.com/3qxqGjqAxS

— Gamers8 Esports (@Gamers8GG) October 23, 2023
The competition is scheduled to take place in Riyadh, the capital of Saudi Arabia, from the summer of 2024. Furthermore, it will be organized by the esports World Cup Foundation, a non-profit entity aiming to promote the development of esports.
On social media, the prince expressed his enthusiasm for the project to increase experience and grow the electronic esports industry.
The eSports World Cup is the natural next step in Saudi Arabia's journey to becoming the leading global hub for gaming and esports, offering an unparalleled experience that pushes industry boundaries.
The announcement conference was attended by figures from the world of sport, including FIFA President Gianni Infantino and Cristiano Ronaldo, the country's sports ambassador and Al-Nassr athlete.
An honour to meet again with His Royal Highness Prince Mohammed bin Salman and great to be part of this panel today discussing the future of esports and the launch of the first ever #esportsworldcup that will be held in Saudi Arabia next year! pic.twitter.com/1N4AVYn9Pv

— Cristiano Ronaldo (@Cristiano) October 23, 2023
Saudi Arabia's investments in esports
In early 2022, Savvy Gaming Group purchased ESL and FACEIT in a billion-dollar purchase worth approximately US$1.5 billion. R$7.5 billion. Furthermore, the Gamers8 award for US$45 million It is part of the economic plan to encourage the tourism sector and improve the country's international image.
Saudi Arabia and politics
However, it is worth noting that the Saudi government has been the target of criticism for human rights violations, including arrests, trials, torture and executions of opponents, activists and journalists, in addition to restrictions on women's rights in the country. Furthermore, homosexuality is also considered a crime, with the death penalty for those who commit acts with a person of the same sex.
Prince Mohammed bin Salman faces accusations of involvement in the 2018 murder of journalist Jamal Khashoggi, which sparked international condemnation and investigations.
The decision to host the Electronic Sports World Cup in a country with this history raises questions about the relationship between electronic sports, politics and human rights.
Source: https://maisesports.com.br/arabia-saudita-anuncia-copa-do-mundo-de-esports