Pocket Bravery: discover the cheap Brazilian fighting game on Steam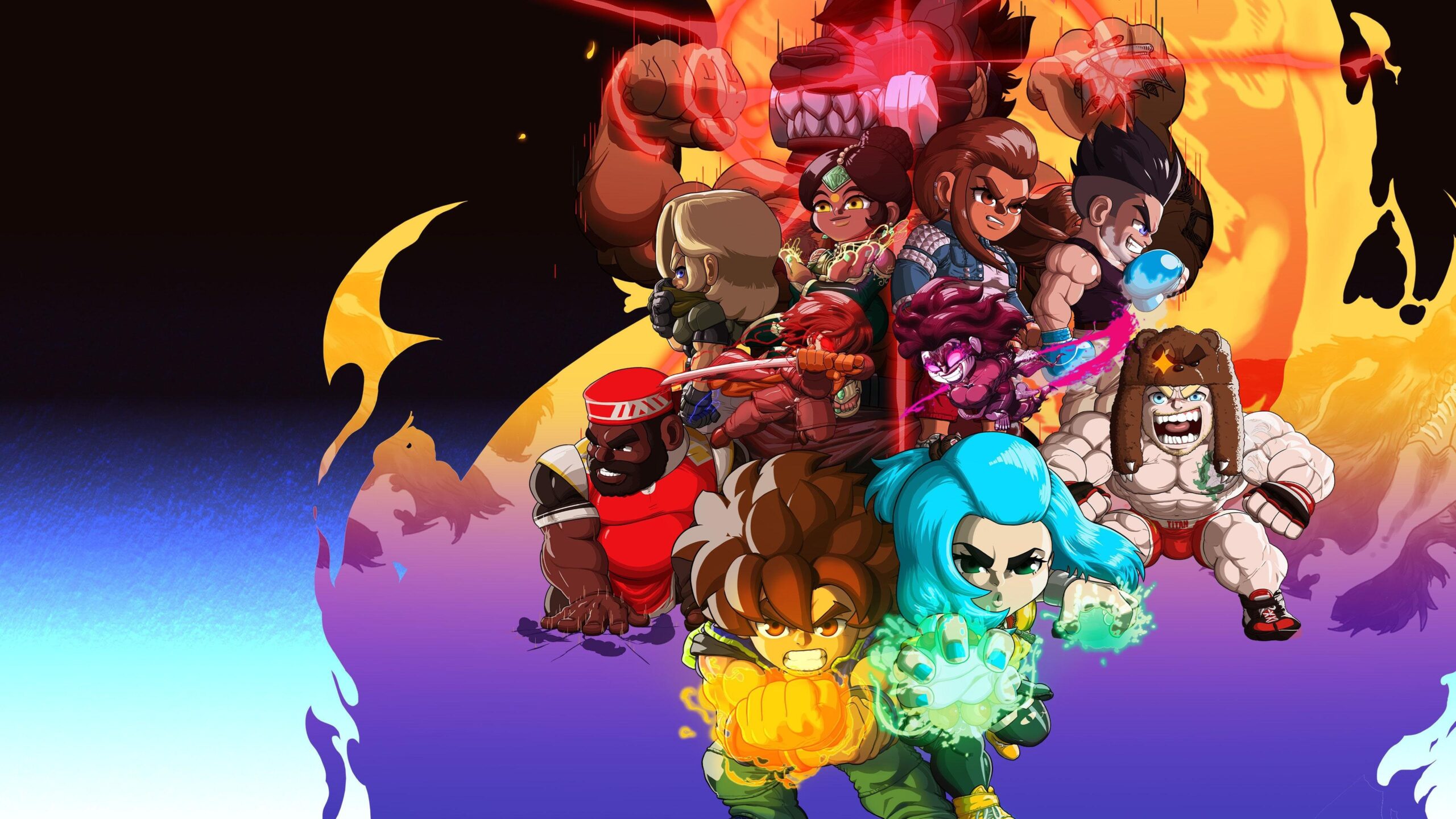 The national development scenario has presented the world with several successful games recently. And one of these examples is the recently released Pocket Braveryproduced by Statera Studio.
With a graphic style that is reminiscent of fighting games released in the 90s, Pocket Bravery It's a title that promises to take up a lot of your time. If you've never heard of the game, find out more about what it has to offer below.
Complete package for all audiences
At this point, perhaps it was inevitable to look at Pocket Bravery and not remember another game that also has the word Pocket in its title: Pocket Fighter, the version of Street Fighter which featured the classic characters with a slightly more caricatured look.
In fact, the Capcom game also proves to be one of the studio's references in the style of some characters' moves (Malika, for example, has a special movement that resembles Rose's Soul Illusion in Street Fighter Alphacreating a shadow that increases the number of hits) and even in the combo system (although these are more similar to classics like the series The King of Fighters).
Portugal's scenery is very reminiscent of a stage seen in The King of Fighters 98. (Source: Steam)Source: Steam/Reproduction
Another point that refers not only to The King of Fightersbut for all SNK fighting games, it's just that we only have four action buttons, two for punch and two for kick. It is with them that we can make different movements, be it a Final Attack (special finishing) or a Breaker, a defensive movement that uses the elemental bar to push the enemy away.
Pocket Bravery it also brings varied content for different levels of players. The more casual public can pass by a training area very similar to the one seen in Street Fighter IV to learn character moves and combos and venture into story mode, while more competitive players will certainly have fun in online combat.
Price and where to play
It is currently possible to purchase Pocket Bravery only on PC, being offered on Steam for R$59.99 and on Nuuvem with a temporary 16% discount, reducing its price to R$49.99. In other words, in addition to having a lot of quality, the price of the game is considerably affordable.
If you want to get an idea of ​​what the game has to offer, it's You can download a free demo of the game not just on Steam, but also on the PlayStation Store, Xbox Live, and the Switch eShop. Indeed, the other versions have not yet received an exact release date.
Is your PC ready for Pocket Bravery?
Finally, see below what are the minimum and recommended requirements to run Pocket Bravery in the computer version.
Minimum requirements
Operational system: Windows 10
Processor: Core i3-540 or Phenom II X2 550
Memory: 4 GB of RAM memory
Video card: GeForce GT 620 (1 GB), Radeon HD 6570 (1 GB) ou Intel HD Graphics 530
Storage: 16 GB of disk space
Recommended requirements
Operational system: Windows 10
Processor: Core i7-4790
Disk Space: 16 GB of available space
Source: https://www.tecmundo.com.br/voxel/271378-pocket-bravery-conheca-jogo-luta-brasileiro-popular-steam.htm