LoL: Is Faker going to the army? Understand the player's case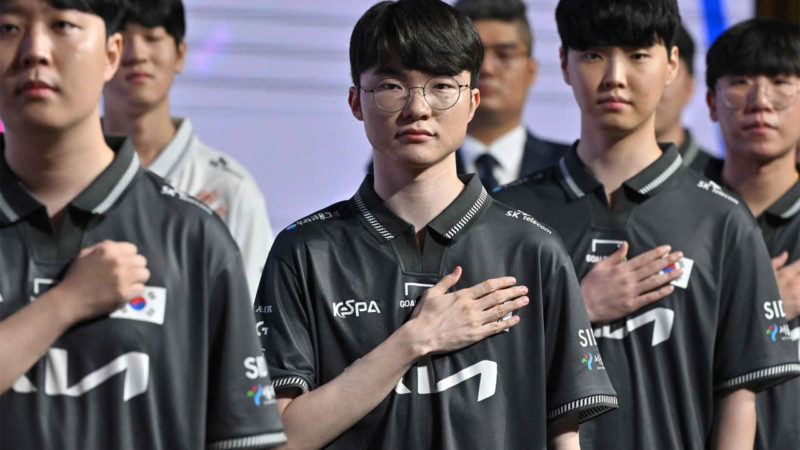 Recently, rumors about "Faker and the army" have been circulating throughout the esports community. O Faker goes to the South Korean army? That's the question every League of Legends fan is asking right now. Already 27 years old, the greatest LoL player in history is close to the deadline to enlist, but may be exempt from service.
In this article, we will explain everything about Faker situation and the South Korean army. Go straight to:
Is Faker going to the South Korean army?
Faker won't join the South Korean army, due to South Korea's Gold Medal at the 2023 LoL Asian Games. In addition to Faker, the players Zeus, Kanavi, Chovy, Ruler e Dig it up They also guaranteed exemption from mandatory military service in the country.
The mid laner only played one game during the tournament, as he ended up getting sick due to the change in weather. Even so, he also received the Gold Medal at the event, and can now request an exemption from military service.
EXEMPT THE FAKER IS EXEMPT FROM THE ARMY!!!!!!!!!!pic.twitter.com/f2I5doH19Z

— T1 Brasil 🇧🇷🇰🇷 (@T1Brasil_) September 29, 2023
It is worth remembering that this exemption is not complete. Just like football player Son did, Faker and the other players on the South Korean LoL team will need to complete three weeks of training. It is worth remembering that, if they had to serve full time, the period in the army would be almost two years.
The news comes to comfort the player's fans, who for many years had to remain in speculation. Even though he had three world titles, there was no guarantee that Faker wouldn't join the army.
Before 2020, the player fell under the rule of not having finished high school, but as it was repealed, he was once again eligible for military service.
Understanding mandatory military conscription in South Korea
Mandatory military service in South Korea is a requirement for able-bodied men between the ages of 18 and 28, lasting 18 to 21 months. This practice has historical and political roots, aiming to guarantee national security in the face of external threats, especially from North Korea.
There are some exceptions to this rule, with recent discussions about possible exemptions for prominent individuals in certain areas, such as sports and entertainment.
What makes a person eligible for not complying with mandatory military enlistment?
The first factor that can "free" someone from serving in the South Korean army is physical fitness. Men who are overweight, have any health problems or are unfit for any physical reason are exempt from this mandatory enlistment.
People with foreign citizenship or residence, non-Korean ethnicity, or studies in areas of national importance are also released.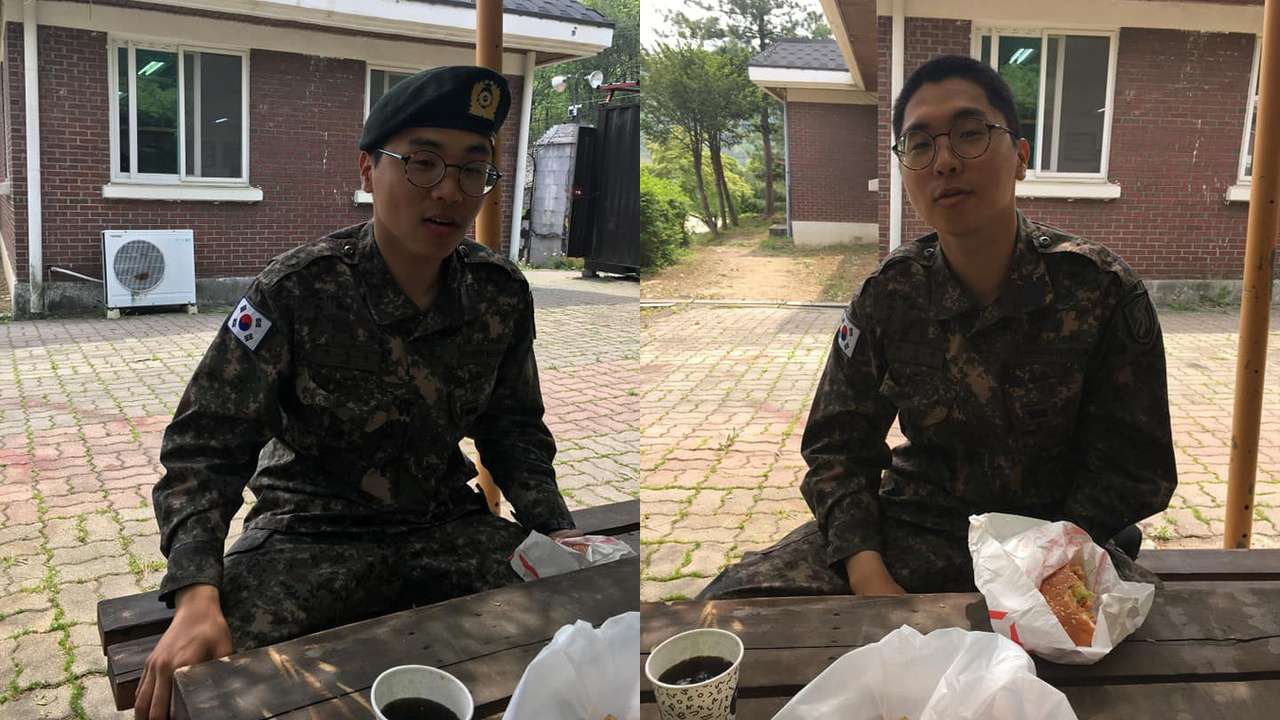 One of the most talked about factors for exemption from mandatory military service in Korea is winning a highly prestigious competition for the country, such as the Olympic Games or Asian Games. Athletes, artists or musicians who win first place in international competitions are considered by the government to be people of "high national prestige".
South Korea is very strict about this enlistment, and not even globally successful figures, such as the singers of the K-pop band BTS, are free from enlistment and compliance. In fact, it has already been announced that all members will enlist by the end of 2023, and Suga, one of the singers, has already started the process.
Tottenham's Son was "released" from the army for winning the 2018 Asian Games
This release for good results in international competitions happened to football player Heung Min Son (Son), from Tottenham. He was the captain of the South Korean football team at the Asian Games in 2018, a team that won the gold medal in the competition.
I put quotation marks around "released", because, even though he didn't have to spend almost two years in the army, he still had to do three weeks of training.
That same year, we had a "test" of the esports category, including Faker playing on the LoL team. Korea lost to China in the grand final and ended up winning the silver medal.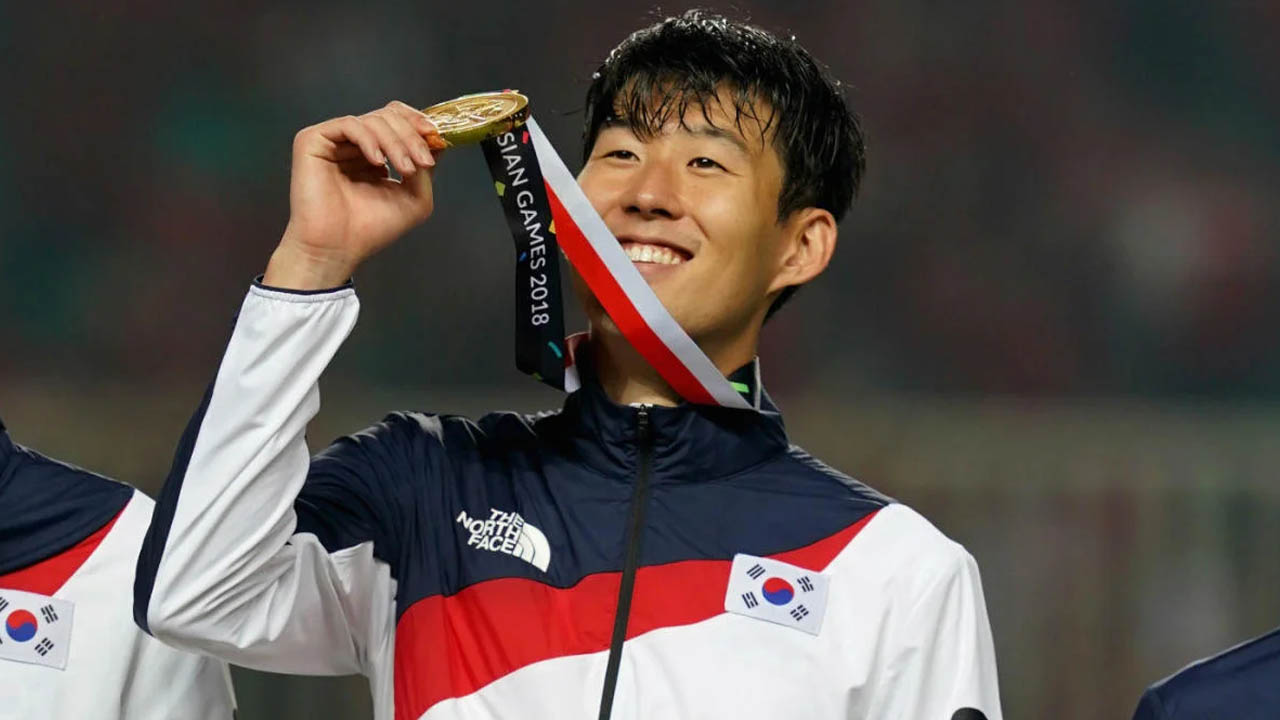 "High School Rule" was revoked in 2020
There used to be a rule that men who had not finished high school could not enlist, however, this was revoked in 2020 as authorities feared that such a rule could be encouraging young people not to finish school in order to avoid service. mandatory military.
It is worth remembering that, until 2020, Faker could also be released under this rule. The player dropped out of high school to become a professional player in 2013.
First LoL players to be released from the army
Players Faker, Zeus, Kanavi, Chovy, Ruler and Keria are the first in LoL to be released from the army due to an in-game achievement. In addition to them, it is expected that coach Kkoma and former player Wolf, who was an analyst for the team, will also be released from mandatory military service.
This will serve as an example for the next generation of players in Korea. The Asian Games should take place again in 2026, and who knows by then, esports will be integrated into other international sporting events?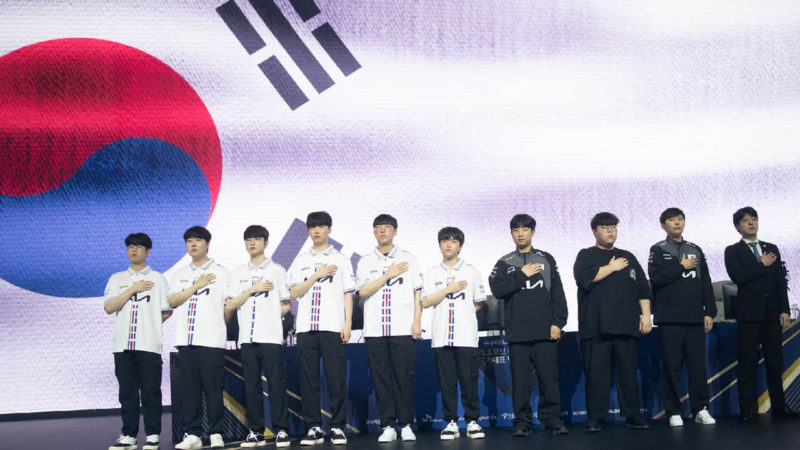 Source: https://maisesports.com.br/lol-entenda-se-faker-vai-para-o-exercito-coreia-do-sul