INTERVIEW: Anna Chapman, Disney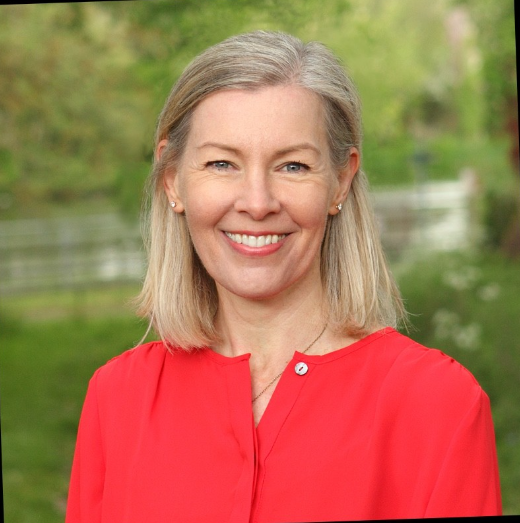 Disney's EMEA VP of toys and stationery Anna Chapman shares what's coming in 2013 and beyond…
Disney has hundreds of licensing partnerships in place across Europe and toy sales for its big IPs are climbing.
With huge films like Planes and Monsters University on the way, the opportunities for toy firms are bountiful.
Anna Chapman tells us what's next for some of Disney's big brands in the toys and stationery space…
It's fair to say Cars has been a resounding success. But how has it performed in the past 12 months, and where on Earth do you take such a colossal property next?
It's our biggest franchise and has defied the laws of movie launches. Cars toys and stationery consumer products were bigger in the year after the movie. It took everyone by surprise. Last year Cars 2 gave the franchise its biggest ever year, and it was also the biggest licensed property in history.
We have a programme next spring for Europe that we are calling 'Cars Silver' – a special edition range of products which is silver-themed. We've got partners such as Simba, Dickie, Carrera and Mattel, which is the lead, along with other partners doing special silver versions of Lightning McQueen. It's about extending the collectability and giving [retail] a point of difference. Then for autumn/winter we have a theatrical release of Planes…
Have you got toy licensees on board for Planes?
Yes. It will be one of Disney's main lines next year including toys for Christmas 2013.
Planes looks absolutely fabulous. In some markets like North America we are going directly to DVD and across Europe we are going theatrical, so that'll be from early August through to the end of November next year, depending on the market.
Do you think Planes can replicate the success of Cars?
Yes. It won't be the size of Cars, but it will add to, and maintain, the success of the Cars franchise. In the future there will be additions to the Cars franchise in different vehicle guises. Watch this space, there's a lot coming.
On Cars we have apps, online games, DVDs and merchandise, so when a new movie comes along it can all happen again. You recreate that noise and cycle each time around.
Speaking of apps, Where's My Water? is a strong new IP for you that started life as a 69p app game download. Do you think this could pave the way for more Disney digital properties becoming physical?
Definitely. Where's my Water? has been an outstanding success. It's new for Disney to have consumer product and licensing driven from an app, not a movie, and for a character to be created through digital. We've got a toy line that will launch with Jakks Pacific at the back end of this year.
We also have a big new digital property launching next year in the middle of 2013. Then there's Club Penguin for six year old to nine year old boys, and Disney Channel property Phineas and Ferb. That will grow into 2013 with strong licensing programmes and potentially another movie in 2014. Another huge franchise or movie release is Monsters University – the sequel to Monsters, Inc.
Just how big is the toys and stationery department for Disney?
Across Disney Consumer Products in Europe, toys and stationery would probably represent two fifths of the total business. Our biggest categories are fashion, toys and then probably stationery. Home and food and health and beauty are about the same.
How have toys fared in the past year?
We're in a strong position, we've grown our business slightly year-on-year, but that's really coming out of massive successes like Cars, Tangled and Spider-Man.
It's a tough marketplace – there are certain countries in Europe like Spain and Italy that are having a tough time. Luckily we have strong franchises which have made a huge difference. Germany's doing really well, and I'd say it has [previously] seen probably the slowest growth for us, because it's a very traditional market for toys.
How many partnerships do you have in place with toy firms and other companies?
Hundreds across Europe. Mattel, Hasbro and Lego are our three global partners and then you have European specific partners that don't have a global licence, but are very important to us, like Giochi Preziosi, Famosa, VTech, Ravensburger and more.
Disney Junior is huge for you – it launched as a standalone channel in 2011 and doubled its ratings in one year, attracting middle pre-schoolers aged two to seven years old. Can you tell us about its licensing programmes?
Jake and the Never Land Pirates has already launched. We've got licensing programmes behind Mickey Mouse Clubhouse, Minnie's Bow-Toons and Jungle Junction which are doing extremely well on Disney Junior. We've got Fisher-Price on board with Jake, Mickey Mouse and Minnie, and in the UK we're working with International Greetings on Art Attack and Flair on Jungle Junction.
We've got really strong toy lines behind Doc McStuffins and Sofia the First. They will have a significant impact on our business in 2013. Doc McStuffins has already launched in the US and is selling out as quickly as it hits the shelves – it's flying.
Finally, what would like to achieve by the end of the year?
To ultimately sell all the toy products that we have put in the marketplace with all of our partners, and to set ourselves up for a great 2013.