CS2: This is the worst cheat in the game so far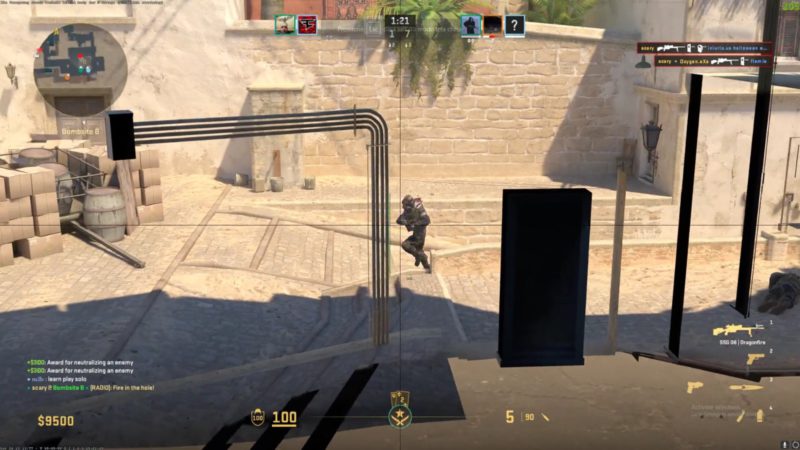 It appears that the bugs in CS2 are not the only problems encountered by the community. The cheat issue is also greatly affecting games, competitive or not, in the new version of FPS of the franchise Valve. The latest cheat discovered is one of the most appealing.
The new cheat is a mix of wallhack and aim – see through walls and aiming assistance. The cheater who uses the program can eliminate opponents still in the base or respawn, if he wants. An example video shows the cheater in Mirage's Bomb B killing an opponent in the top-mid, a huge distance; look.
How to never lose 1V5 HvH in Premier (vs. other Magic Bulleters etc) pic.twitter.com/pSgFfZFTYw

— sigma (@sigma_gs) November 5, 2023
In addition to seeing the opponent through the wall and aiming assistance, the hack also gives the player a different view of the map. It's as if the hacker were a spectator, but with the possibility of eliminating the opponent when he is still far away.
Hacks have always been a concern for CS2 players. In addition to them, bugs are also taking away the community's patience. Valve works on constant updates to try to make CS2 reach its maximum potential.
published in November 7, 2023
Source: https://maisesports.com.br/cs2-esse-e-o-pior-cheat-do-jogo-ate-agora