CS2: chay loses 15 thousand ranking points due to inactivity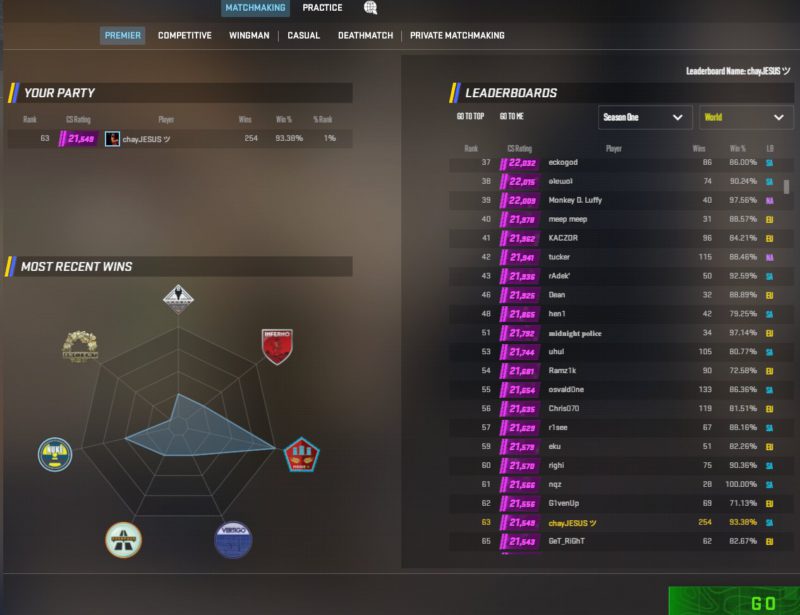 The number one Brazilian in the CSRating ranking is no longer at the top. Current player of Flow, chay left the game's lead after losing 15 thousand points due to inactivity in the CS2. The athlete went to social media and reported the case.
Lost 15k points, 36k to 21k due to inactivity, I guess something is going wrong, that was 8 days no playing, help @CounterStrike pic.twitter.com/FB08IXTbL9

— chaynilson santos (@chayfps) October 29, 2023
On the Game Arena portal, the player stated that when he entered CS2, the game asked him to play just one game for the points to return. However, this did not happen. With this, the player went from more than 36 thousand points to 21 thousand, falling from first to 63rd place.
This isn't the first time Chay has had issues with CSRating points. Recently, the player, even after winning a game, lost more than three thousand points. At the time, Valve admitted the error and returned the Brazilian's points.
published in October 29, 2023
Source: https://maisesports.com.br/cs2-chay-perde-15-mil-pontos-no-ranking-por-inatividade