CBLOL 2023: Shrimp responds to Kakavel after controversy with Ranger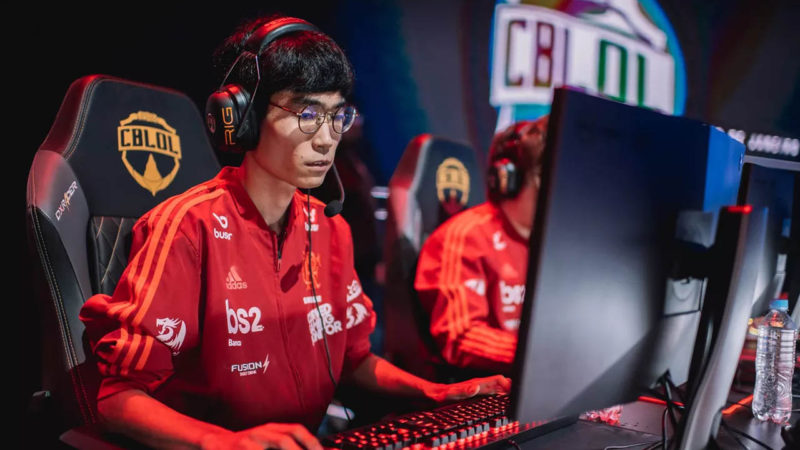 This Friday (16) the executive Kakavel, one of the CEO of LOS, commented that Shrimp did not want to come to Brazil due to Ranger's move to the support position.
Obviously the fact quickly became a discussion on social media, after all, on more than one occasion, both the other CEOs of LOS (Terron and El Gato), and Ranger himself, only mentioned that Shrimp did not come to the team because he "did not respond first ".
Shrimp responds to Kakavel's lines
Following Kakavel's statement, Shrimp came to social media and clarified the matter. The player said that he was a little worried about Ranger changing positions, but he never mentioned that he didn't want to play with him as a support player, on the contrary, he was interested in joining the team, but when he communicated this, LOS had already closed with Trick .
First of all, I was a little worried about him switching positions, but I never said I didn't want to play with him if he switched. I was talking to Stardust and said I needed time to think. I watched a lot of his games on opgg, the way he played seemed really good.

At the same time, I needed to help with the LS scrims, so I got a little busy. After that, I spoke to Stardust who was willing to join LOS, I thought it was a good opportunity, but unfortunately he said it was too late. He decided to choose Trick, I think I responded a little late (1 day)
Same that time i needed to help Ls's scrims so was kinda busy after that i talk to Stardust that im willing to join LOS think its pretty good opportunity but unfortunately he said its too late he decied to choose Trick guess i respond a bit late 1day

— Byeong Hoon Lee (@LOL_ShrimP) September 15, 2023
Understand the whole case
Trick, multiple LEC champion from G2, was hired by LOS for the second CBLOL split. After two weeks of games, the South Korean decided to leave the Brazilian organization and claimed that he had not adapted to the country.
In a podcast, Terron said that Trick was chosen because he was the first to respond, compared to Shrimp. LOS needed to make a quick choice, as they won a bootcamp from Riot and had little time to decide the line-up that would go to this bootcamp.
Shortly afterwards, Ranger also gave the same version of the story and commented on the team's short time to complete the line-up. Ranger also spoke about a fight he had with Trick and how it shook up the two players' short-lived relationship.
Source: https://maisesports.com.br/cblol-2023-shrimp-responde-kakavel-apos-polemica-com-ranger