Bieber haircut costs US toy-maker $100,000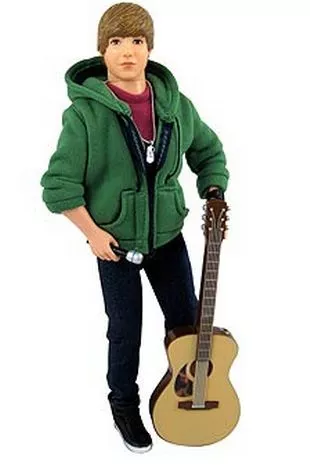 The Bridge Direct's autumn line of Justin Bieber dolls are left looking outdated.
The Bridge Direct first signed the exclusive doll licence at the peak of Bieber-fever in June 2010. Having secured the deal, the race was on to get product to market in time for Christmas. The company pulled it off and managed to sell four million dolls to the tune of $100 million.
This year, the latest line of Bieber dolls went into production to go to retail this autumn and it was during the manufacturing process when the haircut happened – Bieber had his "trademark" sideswept 'do snipped. Rampant press coverage ensued.
Speaking about the moment when Bieber's new hairdo was revealed, Jay Foreman founder and CEO of The Bridge Direct, said: "First off, I had no idea what he did. I heard a lot of shrieks around me, and people running in and out of their offices.
"I got everyone into a conference room and we looked at some images. We weren't sure what he had done. Then it became obvious that his trademark was gone."
Correcting the hairstyle cost The Bridge Direct $100,000.
"You take a risk when you're creating a product based on a celebrity," said Foreman. "We didn't want to disappoint fans with a Justin Bieber doll that doesn't look exactly like him anymore, but there wasn't much we could do about it."
He added: "Would I rather that Justin called me three months before he made a hair change? Yes. But we know that won't happen. That said, I'm glad he didn't go for a Mohawk. That would have been a real problem."