Barbie Signature Dolls Rebecca Welton, Keeley Jones and Ted Lasso Ken « Toy Blog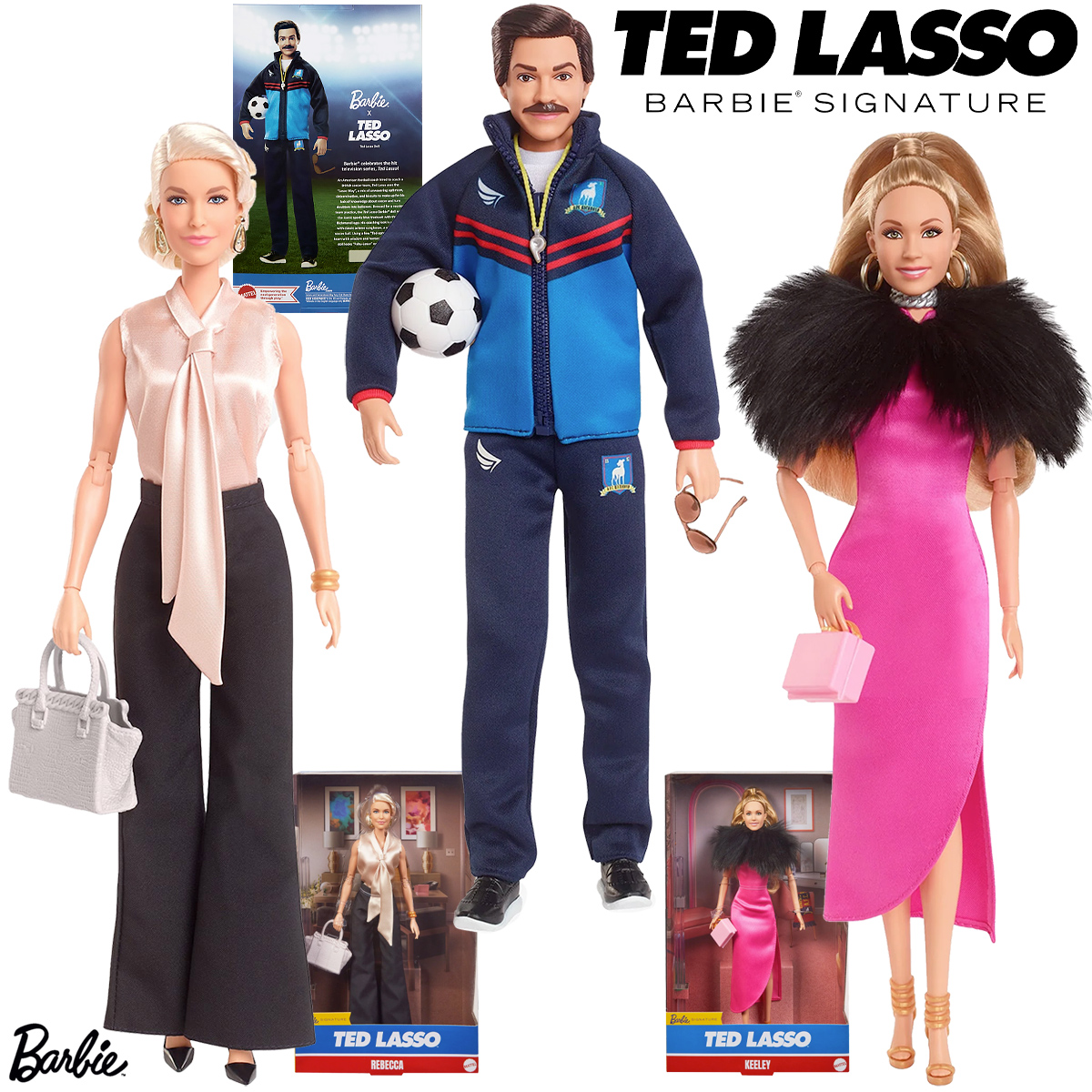 Mattel has put up for pre-order three incredible dolls from the Barbie Signature line inspired by the famous streaming series Ted Lasso on AppleTV Plus.
The Ted Lasso Ken Barbie Signature Gold Doll has a face with a mustache and is dressed in a blue tracksuit with the AFC Richmond crest and a pair of black sneakers.
Accessorize with a classic white and black scaled football, a whistle and a pair of aviator sunglasses. The special packaging reproduces the AFC Richmond locker room with the "BELIEVE" sign and Nate's suggestion box.
The Rebecca Welton Barbie Signature Ted Lasso Gold Doll captures the owner of the AFC Richmond football team dressed in a chic champagne blouse with black tailored pants and classic black shoes, plus gold earrings and a clutch complete her sophisticated look. Comes in packaging with the presidency room at the bottom.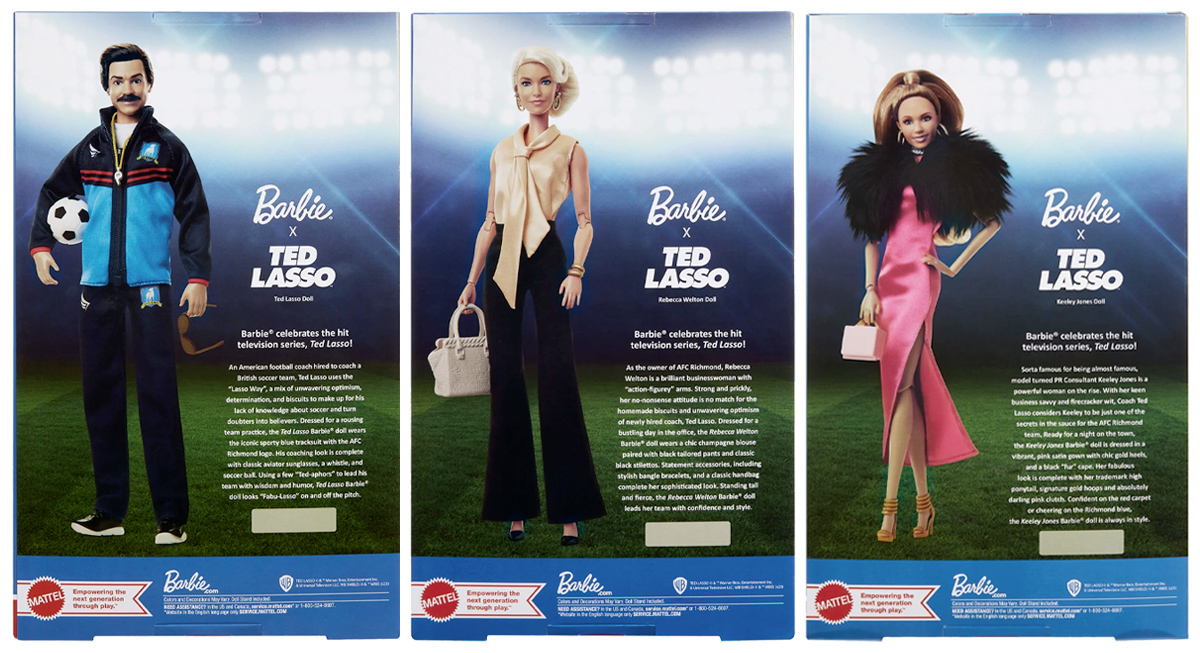 The Keeley Jones Barbie Signature Ted Lasso Gold Doll comes with an elegant satiny pink midi dress, super chic gold heels and a black faux fur cape. Her fabulous style is accessorized with her trademark high ponytail, gold hoop earrings, silver choker and a pretty pink bag.
Barbie Signature Ted Lasso dolls were designed by Suim Noh and come with certificates of authenticity in deluxe packaging with themed windows and backgrounds
Each Barbie Signature Ted Lasso Gold Doll is $50 to pre-order directly from the Mattel Creations Store.
See more toys from the Ted Lasso series and other Barbie toys here on the Toy Blog.
Via Mattel Creations.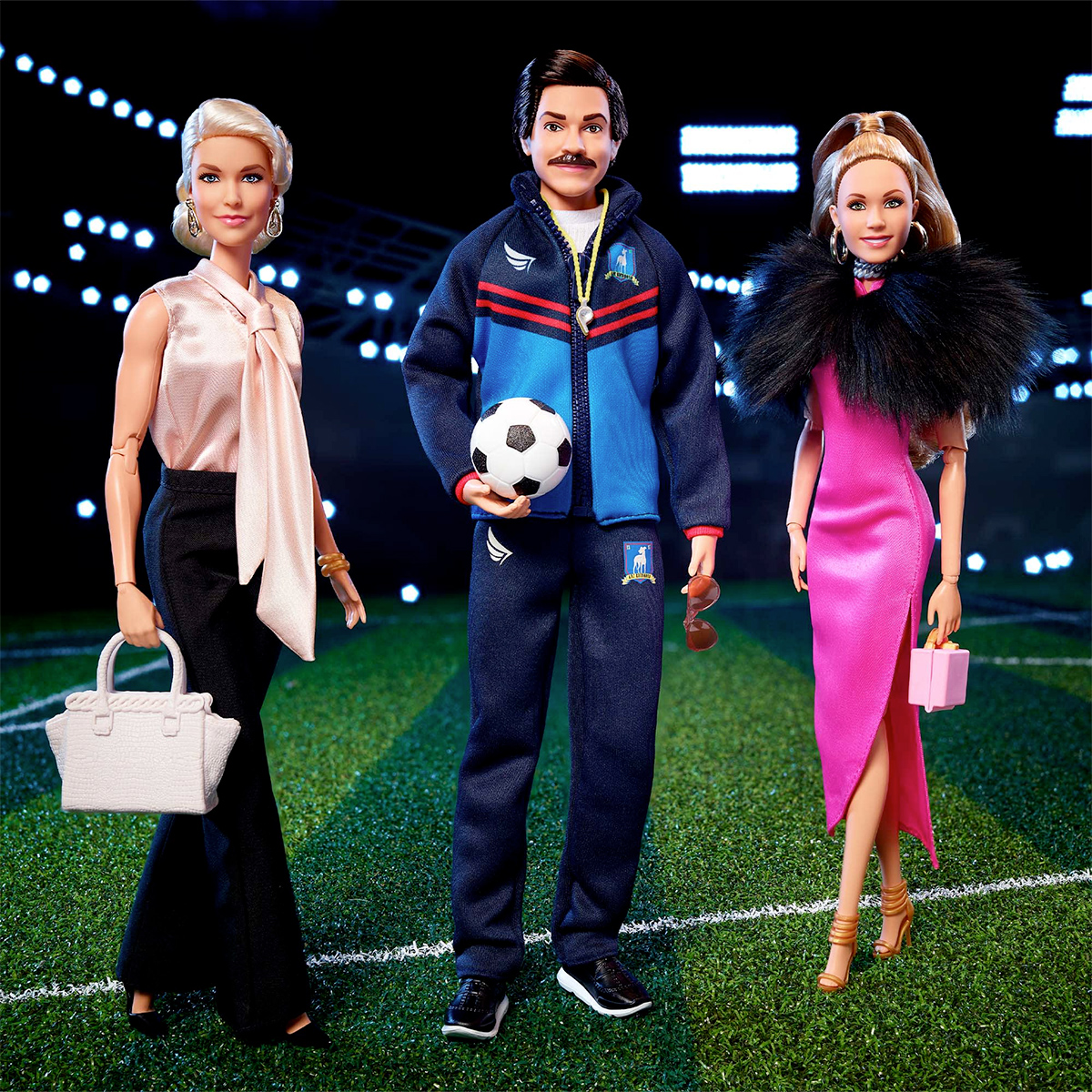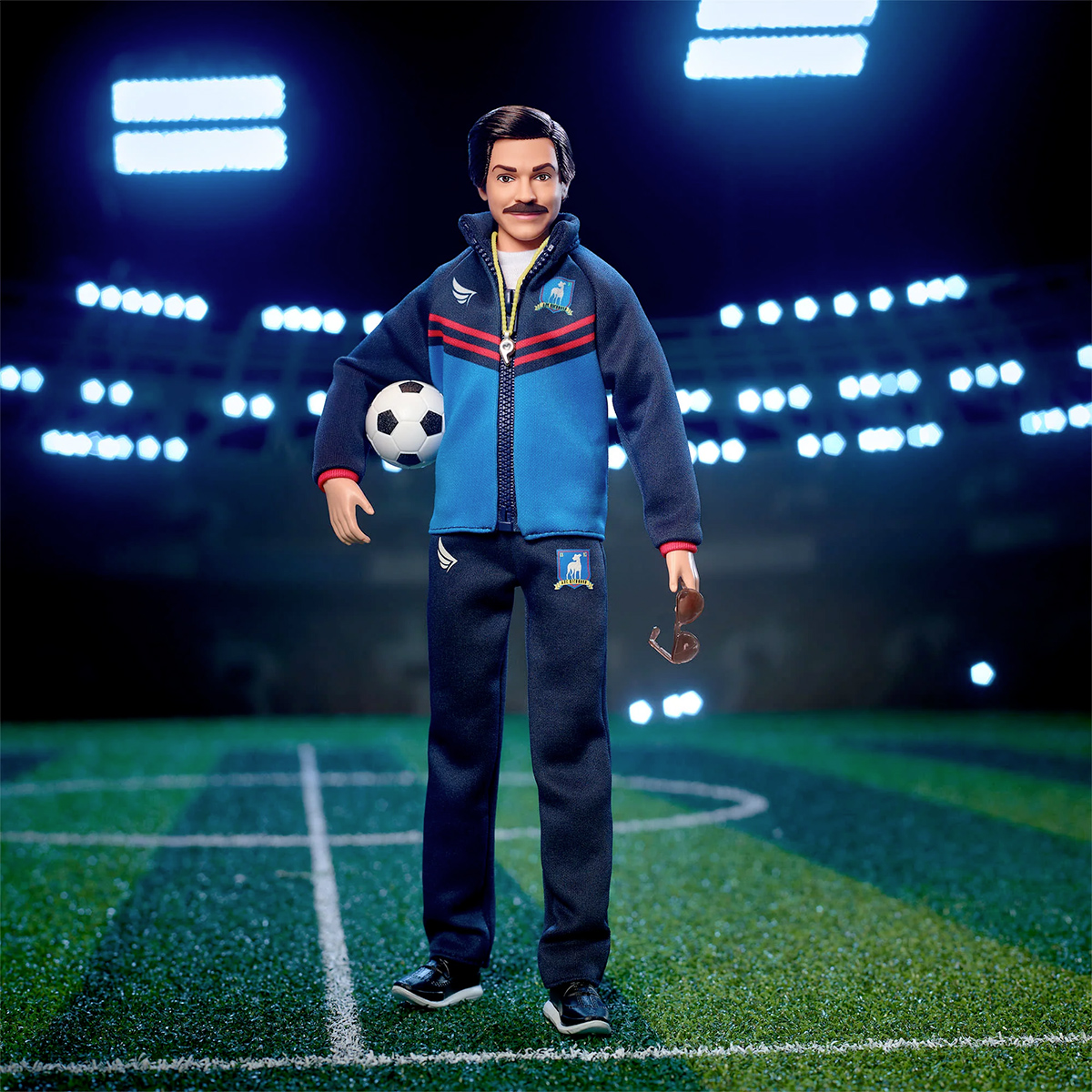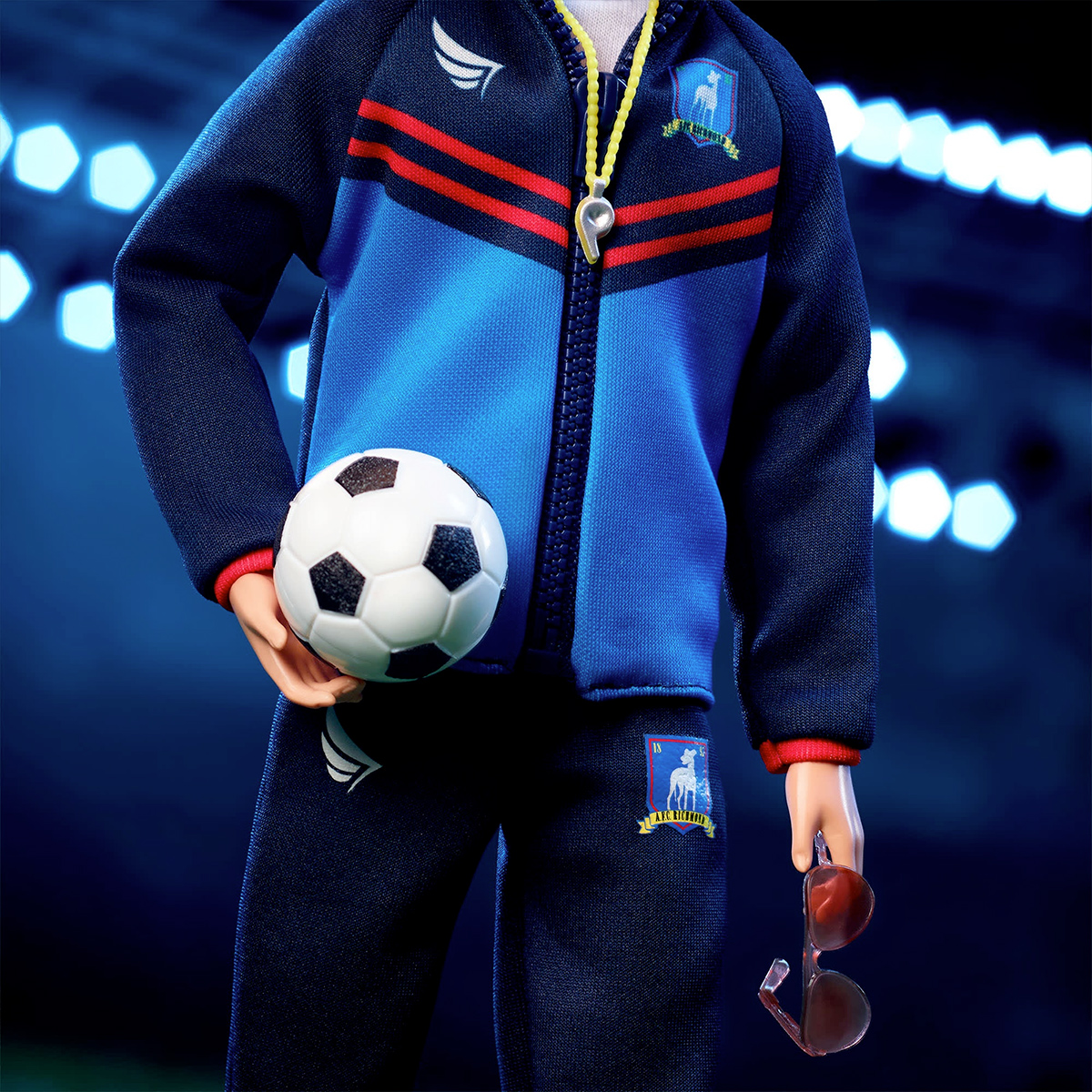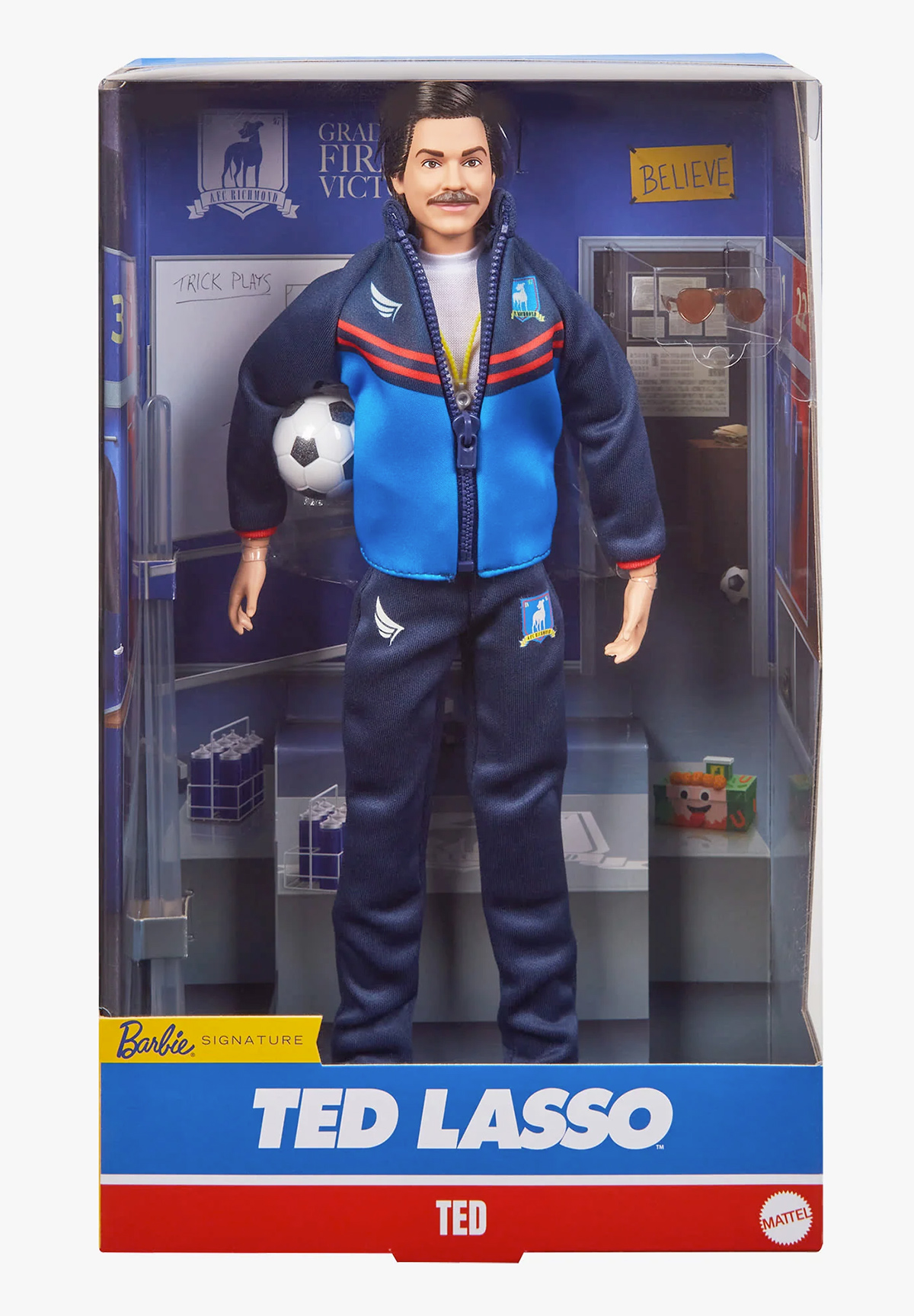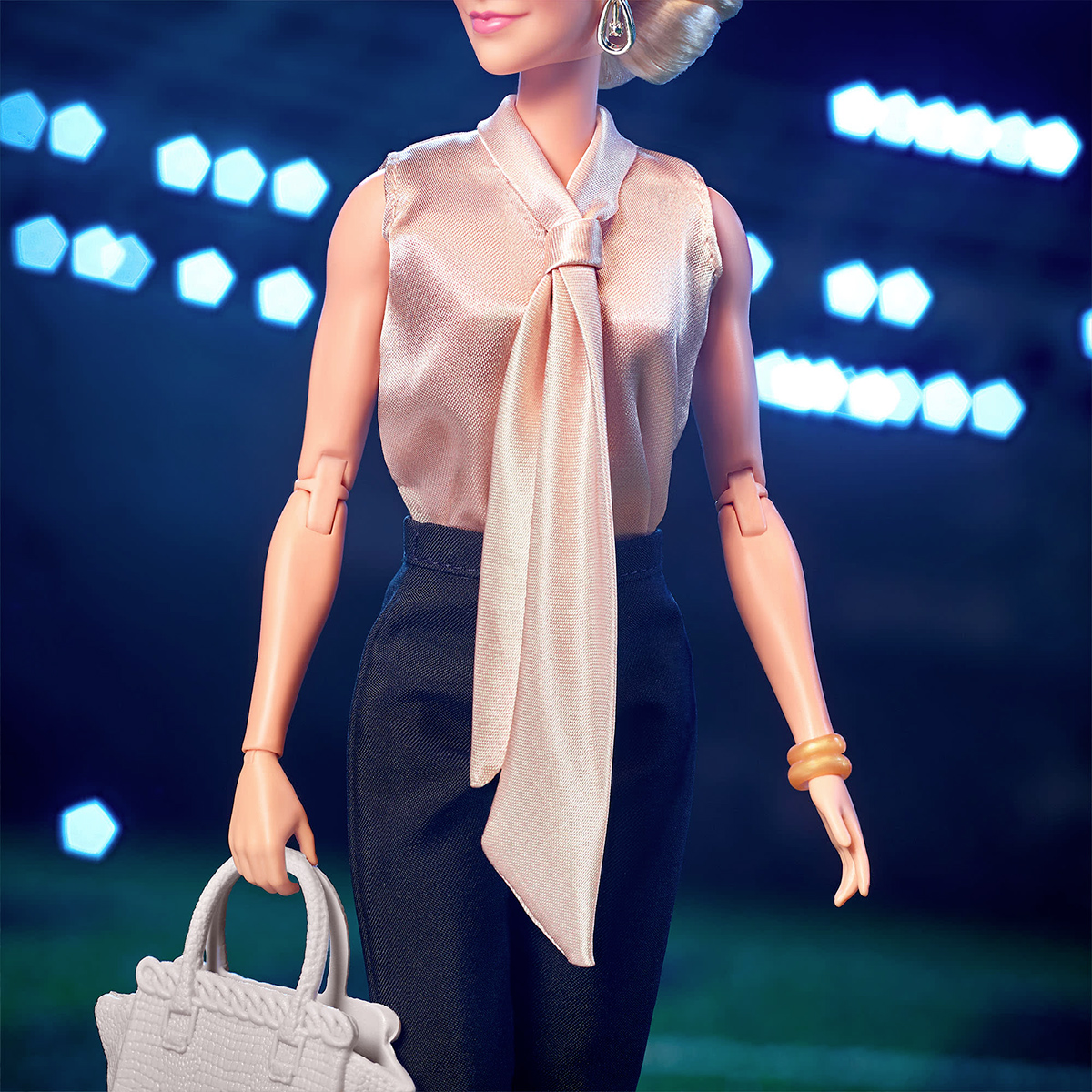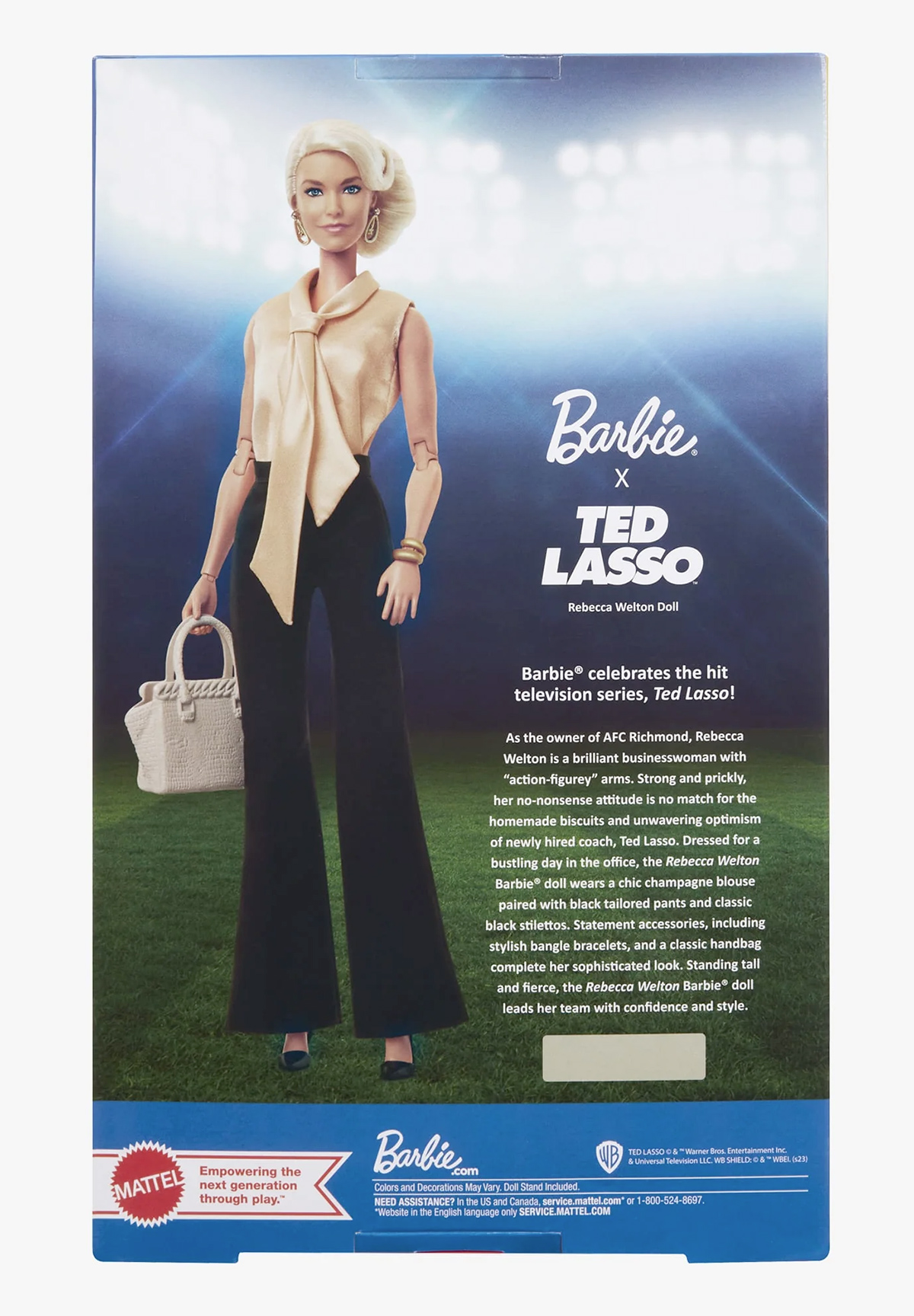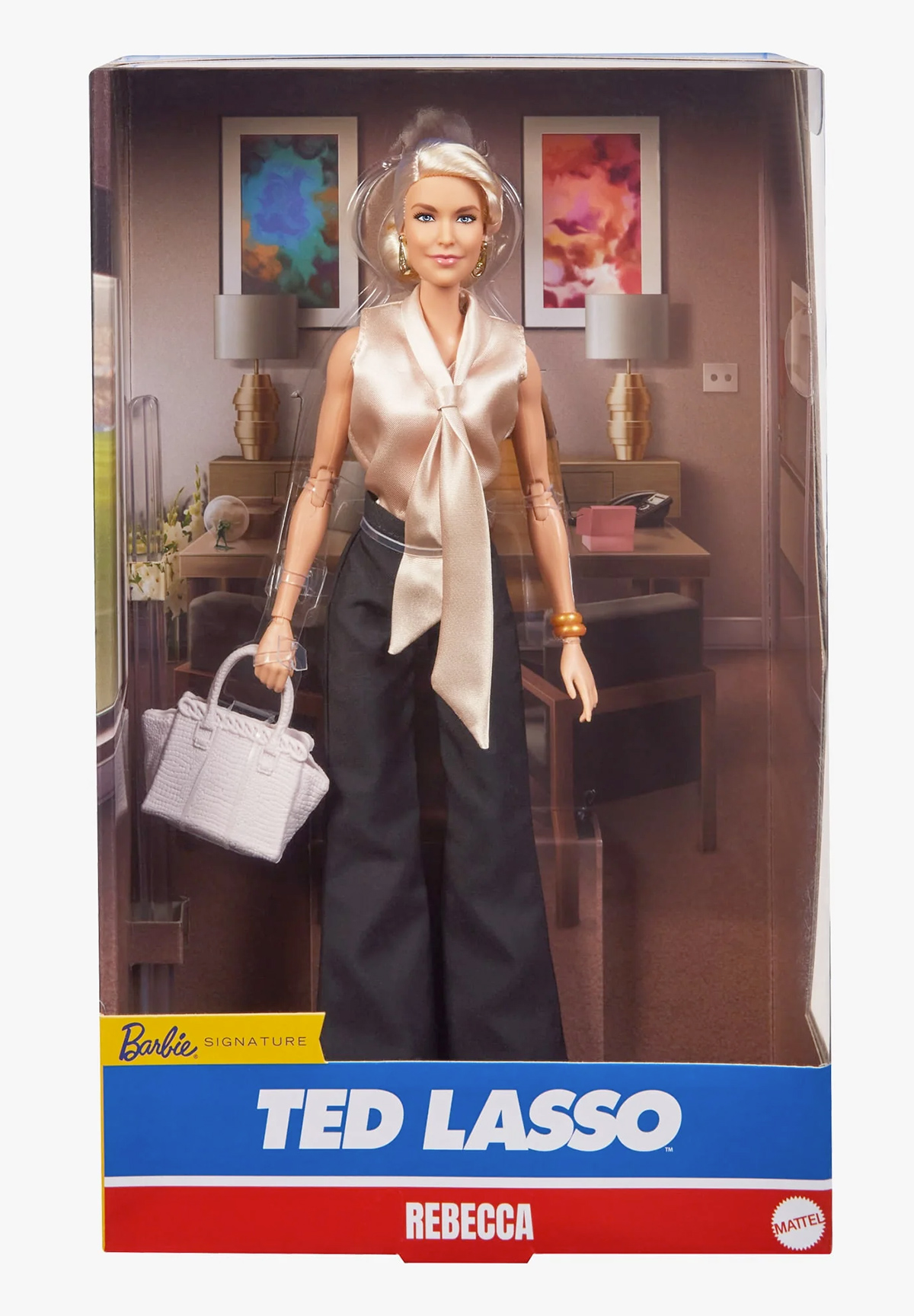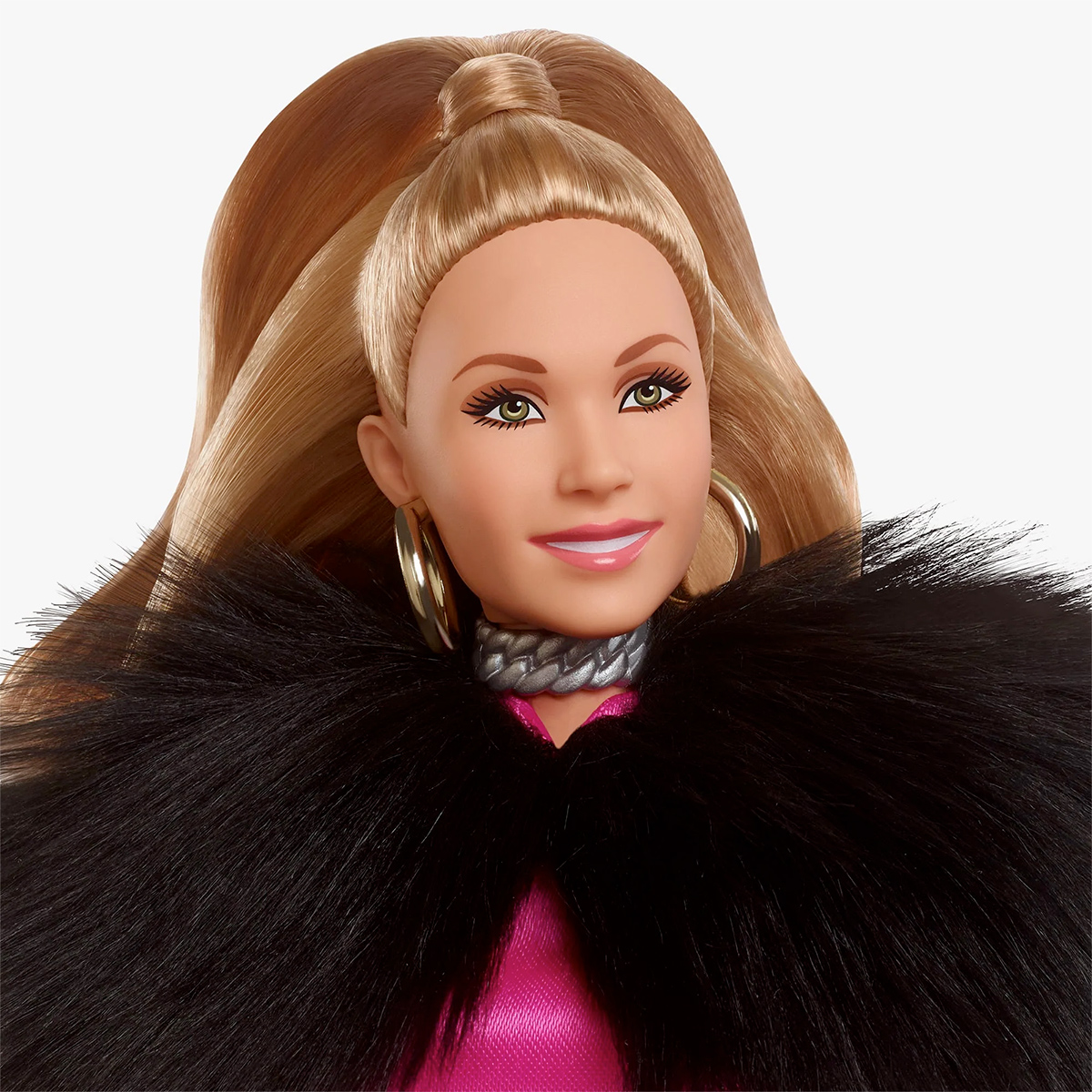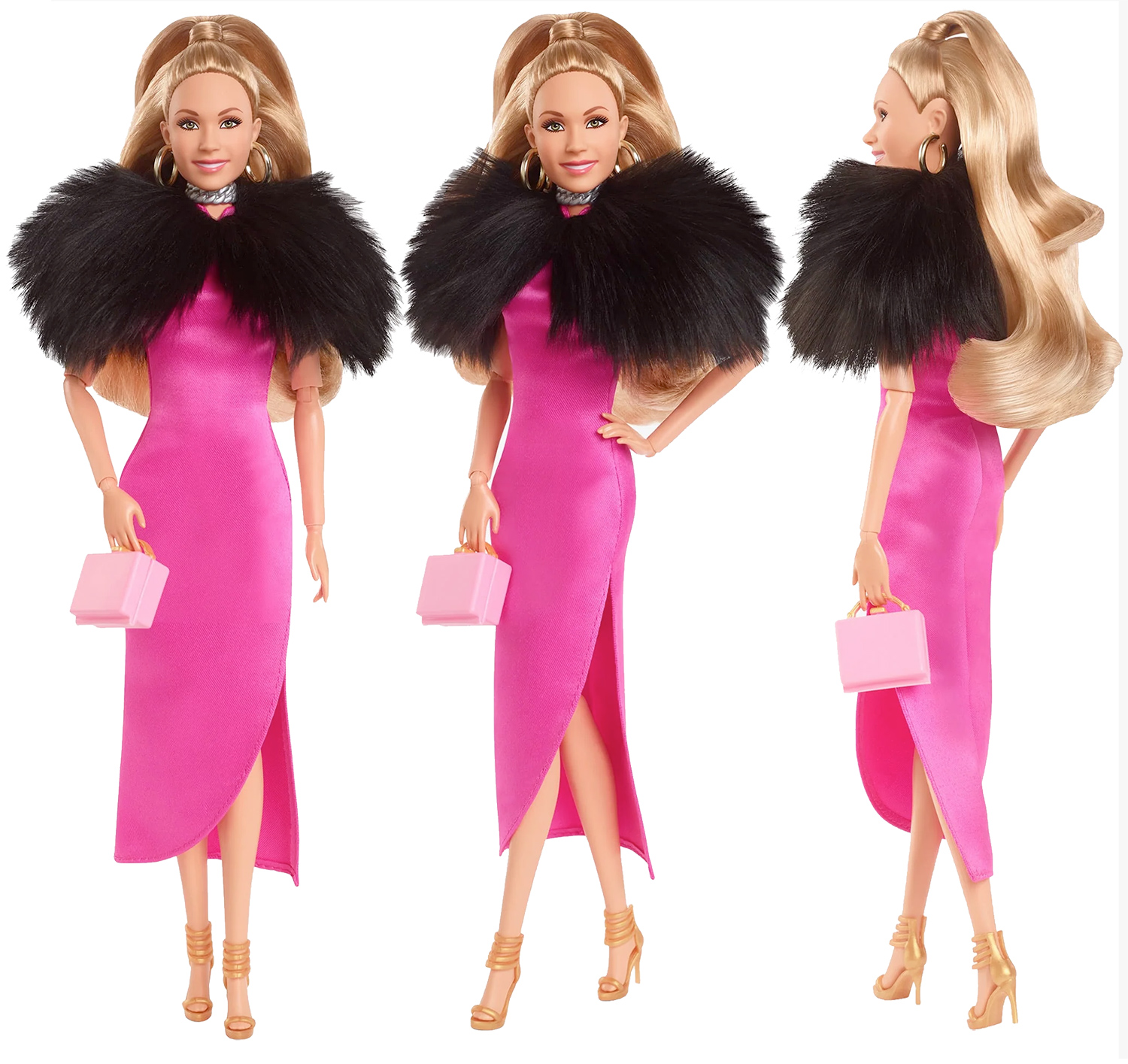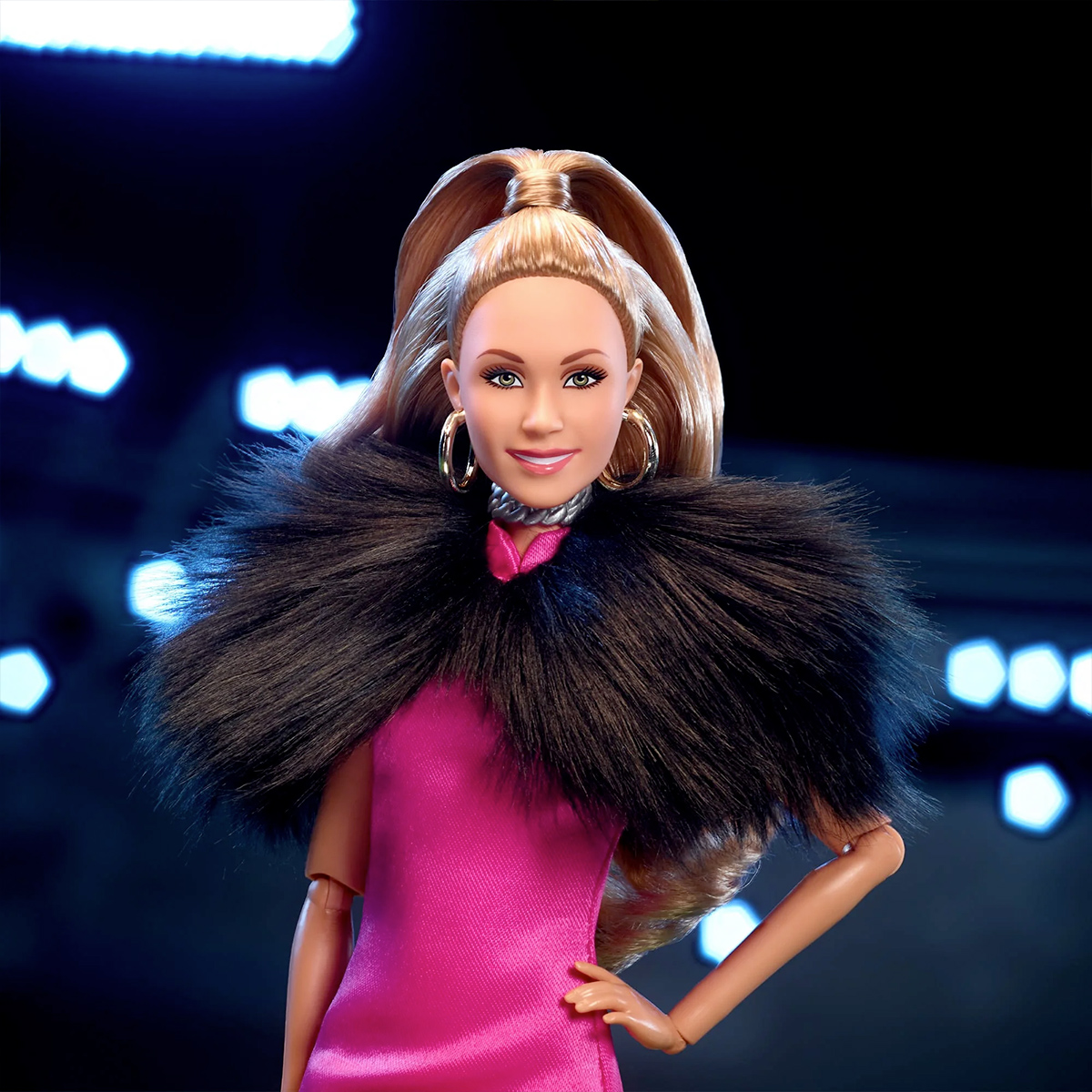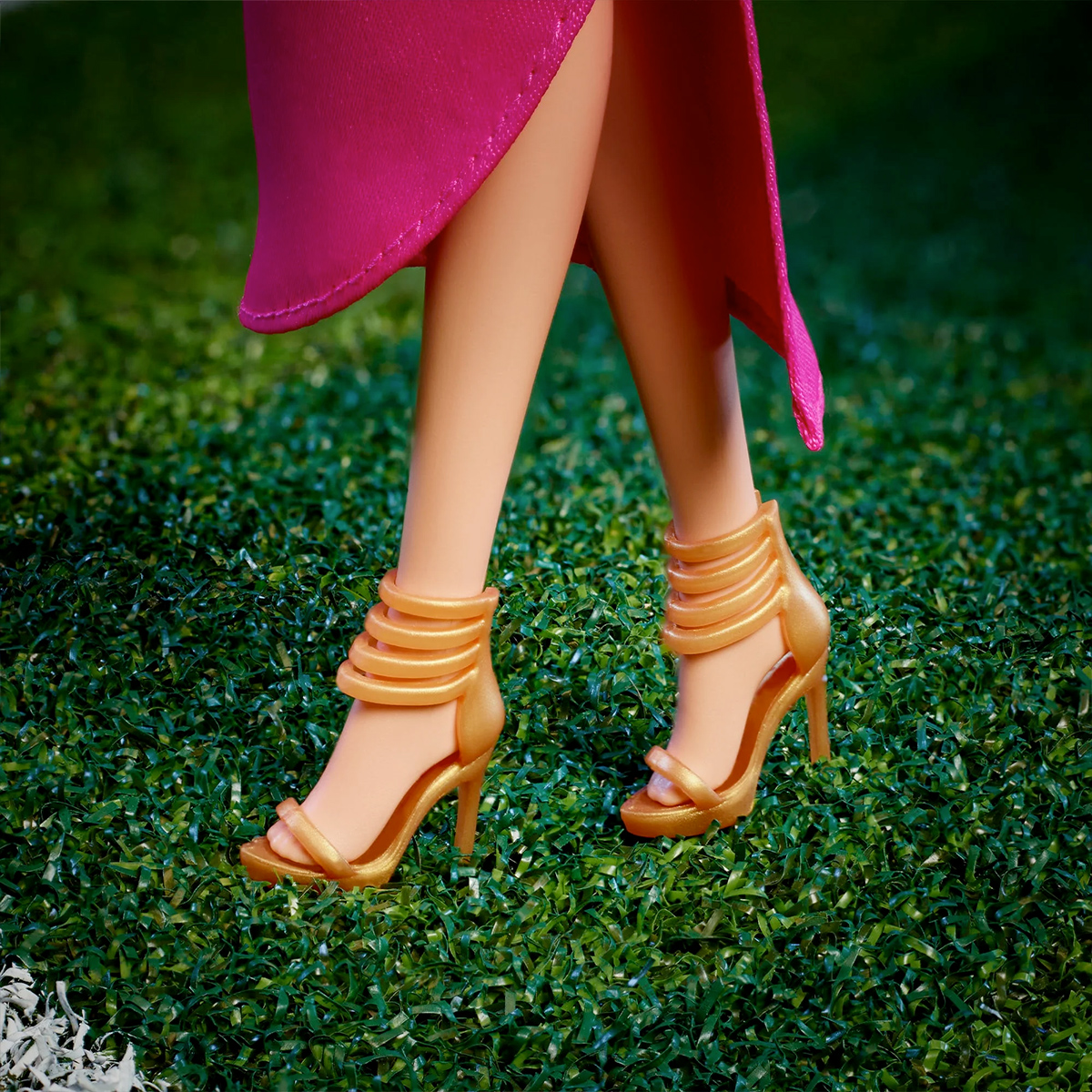 Source: https://blogdebrinquedo.com.br/2023/10/bonecas-barbie-signature-rebecca-welton-keeley-jones-e-ted-lasso-ken/