Action Figure ReAction Maila Nurmi as Vampira, the Queen of Gothic (The Vampira Show 1954) « Toy Blog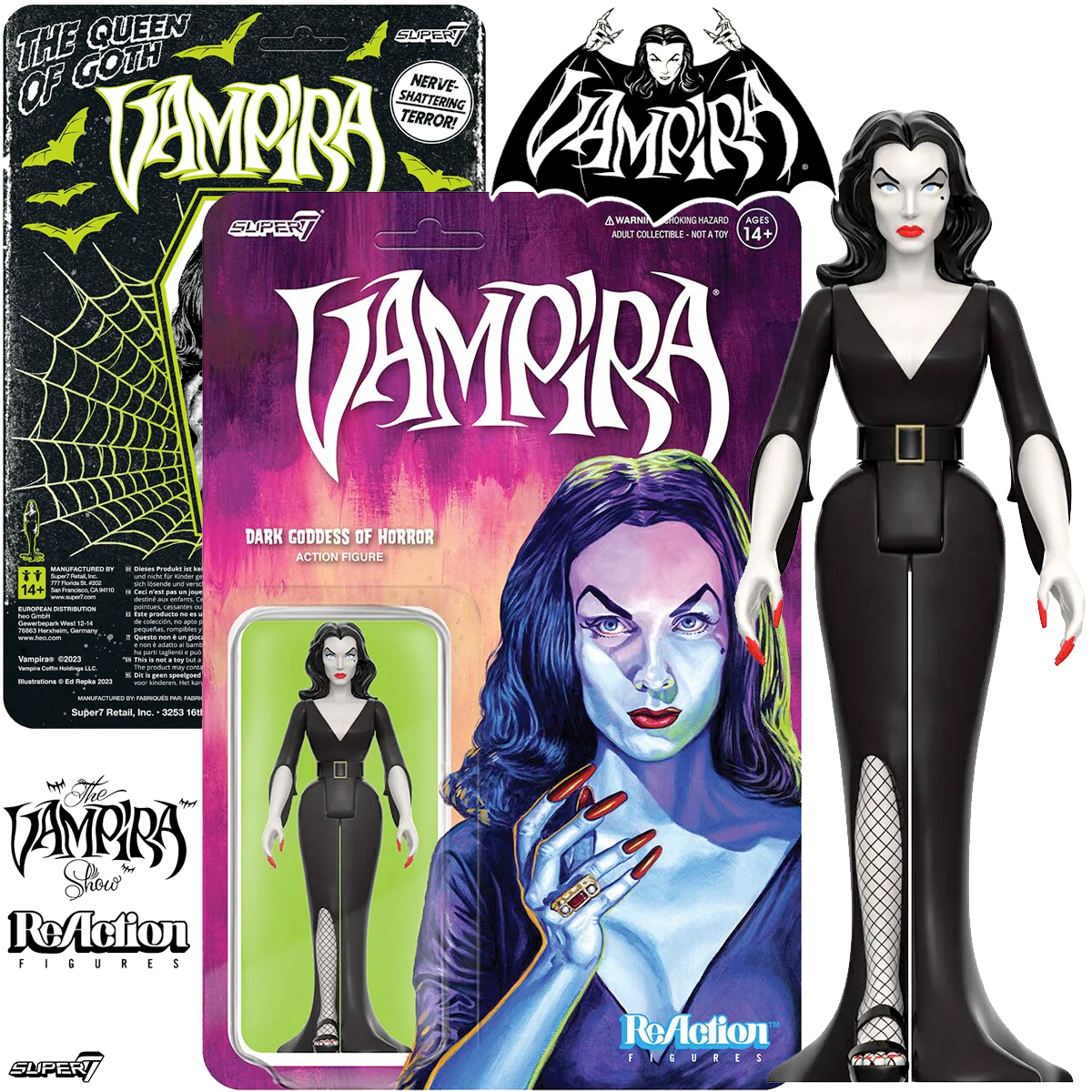 Super7 launched a ReAction action figure of the presenter of the television program The Vampira Show, which aired vintage horror films between 1954 and 1955.
The Vampira ReAction Figure captures the macabre character created by actress Maila Nurmi in a glamorous long black dress, with a low-cut leg showing off fishnet tights, deathly pale skin, a made-up face and long red nails.
In 1981, an attempt was made to recreate the program The Vampira Show, but when Maila Nurmi abandoned the project, a new character was created, Elvira, the Queen of Darkness played by actress Cassandra Peterson.
The Queen of Gothic figure, in 3.75" scale, has a retro style with 5 points of articulation each and measures approximately 9.5 cm in height. The figure is officially licensed by Vampira Coffin Holdings and comes in blister packaging with illustrated card.
The Vampira ReAction Figure action figure costs US$20 on pre-order from Entertainment Earth, which accepts orders from Brazil.
See other ReAction Horror action figures here on the Toy Blog.
Via Super7.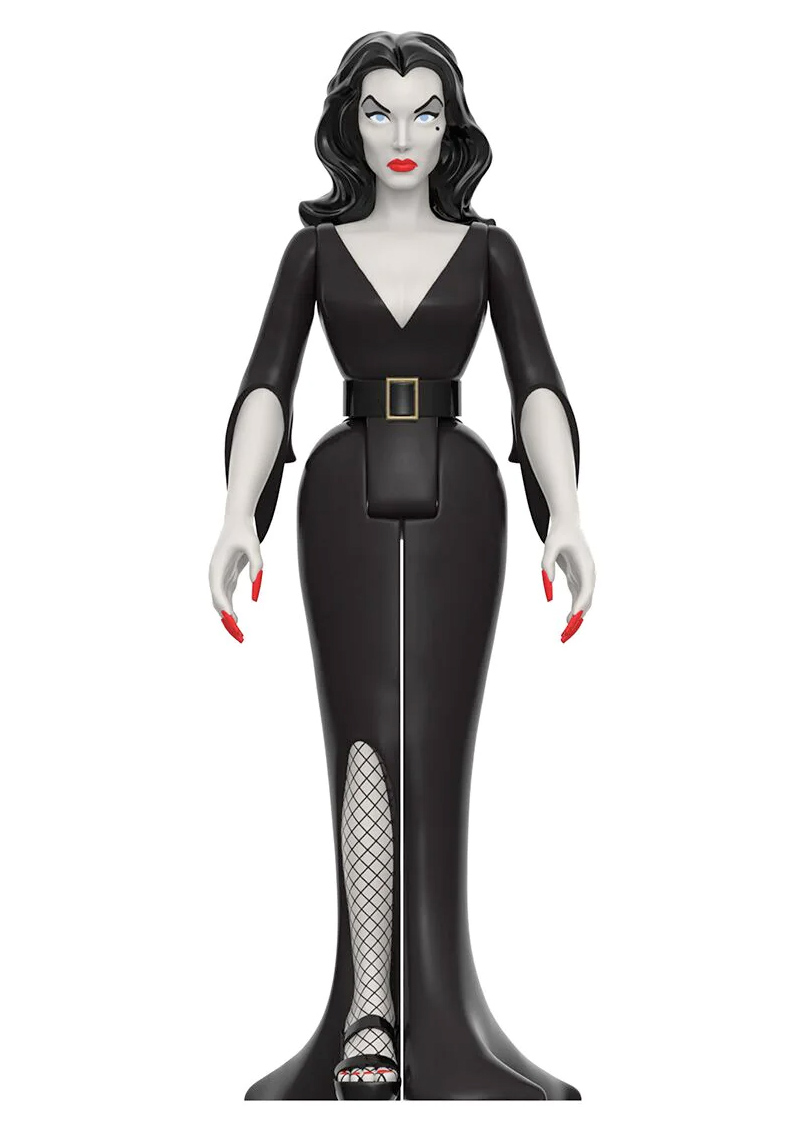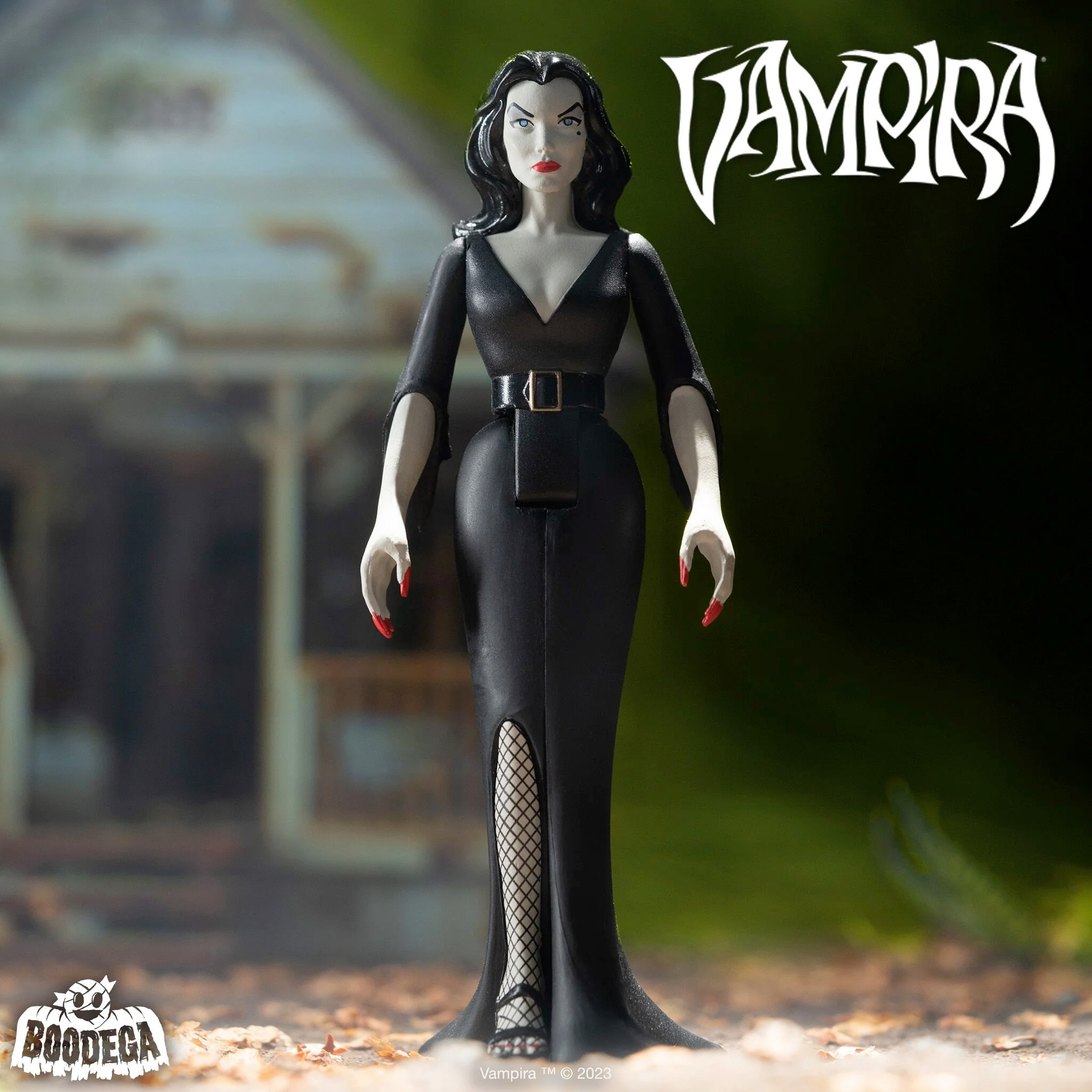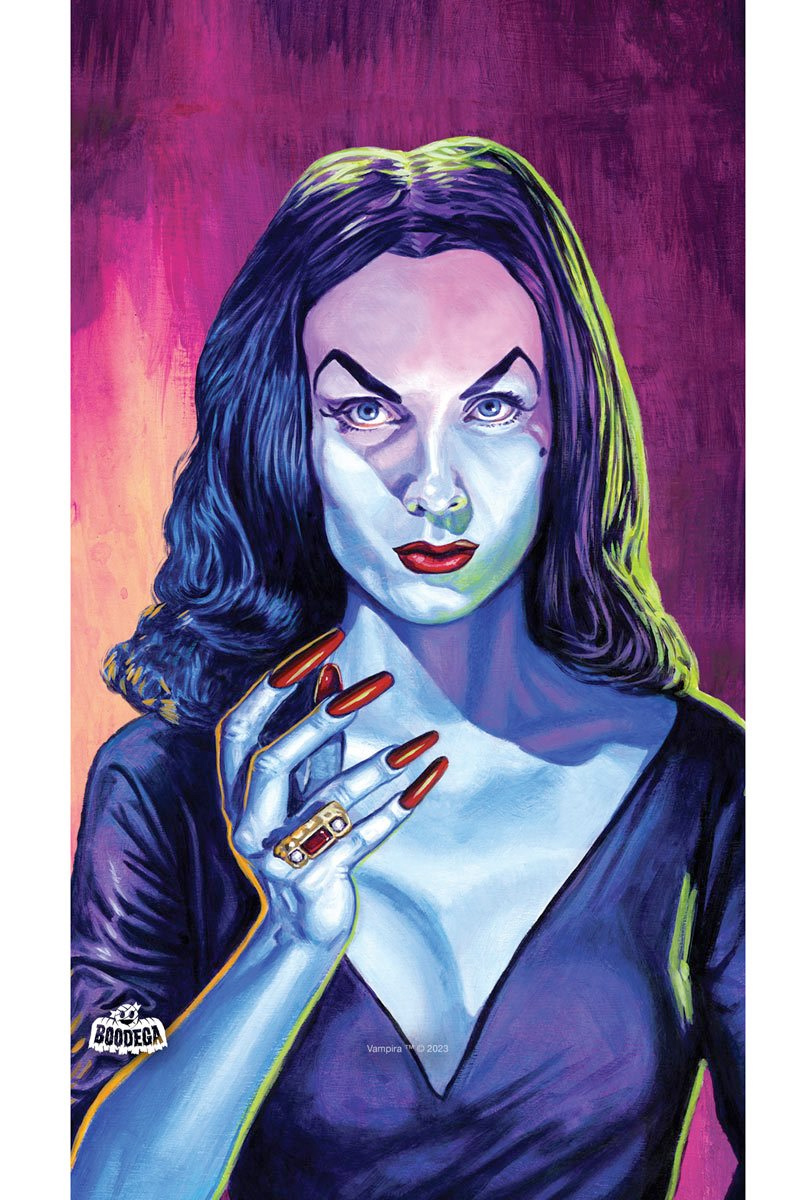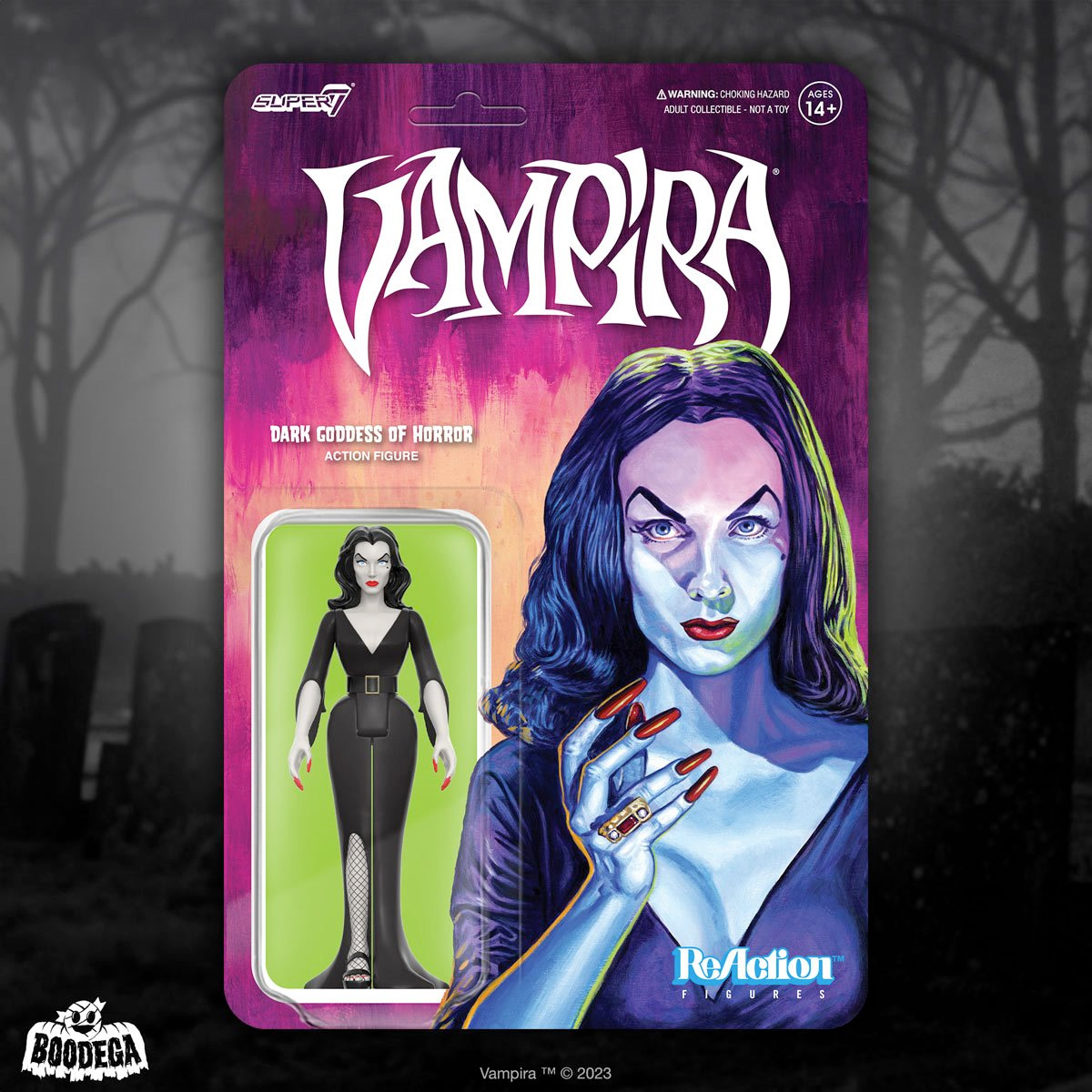 Source: https://blogdebrinquedo.com.br/2023/10/action-figure-reaction-maila-nurmi-como-vampira-a-rainha-do-gotico-the-vampira-show-1954/